Download Call of Mini Zombies APK and save the town that zombies have infested and taken over. Use different weapons to take out these killer zombies and survive!
Brief description of Call of Mini Zombies
Call of Mini Zombies is an action and fantasy-themed arcade game where you play as cute little pixel characters where you fight to survive and save the town from a zombie apocalypse. The characters you play are the remaining survivors in the city after a terrible virus broke out and turned most of the population into zombies. You use different weapons like pistols, machine guns, bombs, chainsaws and any weapon you can use to kill these zombies and gear yourself suitable armours to protect yourself from getting your brains eaten. Apart from facing these killer zombies, you can also play with other players just like you in online multiplayer missions and battle each other in player-versus-player matchups.
Call of mini zombies is one of the many games released by Triniti interactive studios limited, and it stands at the pinnacle as it offers something completely different. It's not every day that you try to survive a zombie apocalypse. This game was released on the 2nd of January, 2020. It is rated T, meaning only teenagers and people older can enjoy playing this game as it contains violence and blood or gore themes. The game has seamless gameplay and easy controls that anyone can use. It has intuitive gameplay, using the virtual joystick on the screen to perform actions such as navigating and attacking. Once you get it, you will be playing the game easily.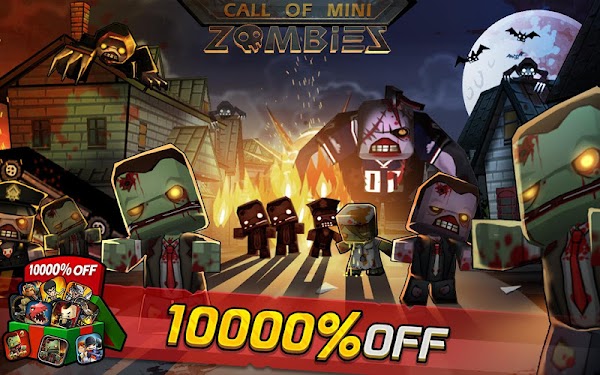 This is an action game where you will face swarms of enemies, so constantly upgrading your game by purchasing and upgrading new weapons, armours, and items are vital. As you advance in the game and survive for longer days, you receive rewards like gold used to purchase these upgrades. The more you play, the more complex the game becomes and becomes more challenging to survive as the swarms of zombies keep coming faster and faster.
Call of mini zombies Is an exciting arcade game where you face an army of zombies and kill as many as possible. Surviving is the number goal. It has many levels, weapons and characters you can look forward to getting, so you will always be kept engaged. It also has vivid graphics.
Fun gameplay and concept
Call of mini zombies is an interesting arcade game with many exciting features and concepts in its gameplay that make it very convenient for users to play. In this game, you have only one mission, and that is to survive. The gameplay is relatively simple as you move around the city and kill as many zombies as possible while defending yourself from being devoured by these monsters. It sounds like an easy task but is more complicated than it sounds. To ensure you survive, you have to be tactical with your play, not waste bullets, aim and fire zombies with precision, and use health potions appropriately and only when needed. If not, you'll end up losing faster than you think.
Different weapons and armour are used in this game. There is a wide range of dangerous weapons ranging from light rifles, heavy rifles, bombs, bazookas, knives and machine guns which are all used to fight this battle and also different armours and shields that protect you from harm. Everything can be purchased from the store with the gold you earn after every match. The cool part about this is that all the items you own can be upgraded and developed, and this benefits you as the game gets more challenging as you progress, more zombies come out faster, and you face stronger bosses.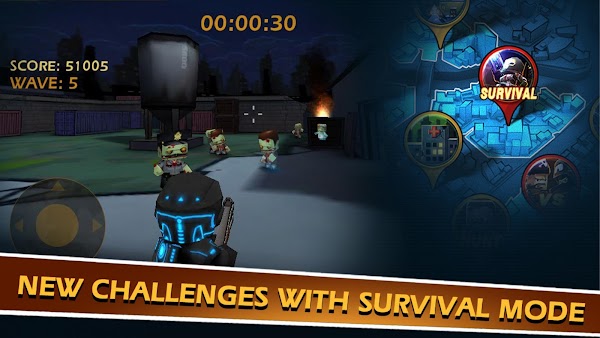 There are different locations where you can fight zombies; each area has its unique layout, and a map shows you these places. There are eight other locations in this game. Some of these areas are labs, factories, towns and many more.
One of the best things about Call of mini zombies that get users interested is its graphics and sound system. The characters and zombies all have charming mini appearances, which are particularly funny. On the other hand, the bosses are usually bigger and scarier than the rest. The graphics of this game are described as very fun but scary. It also has an excellent sound system that gives exciting sound effects when a zombie is coming toward you or when they are shot.
Download a call of mini zombies and enjoy fighting against a swarm of zombies.
The game features to look out for
As you play Call of mini zombies, there are a lot of fun features that will enhance your gaming experience.
The game has intuitive gameplay. There is a virtual joystick on the screen, which has different options you can choose from to either navigate or attack/defend.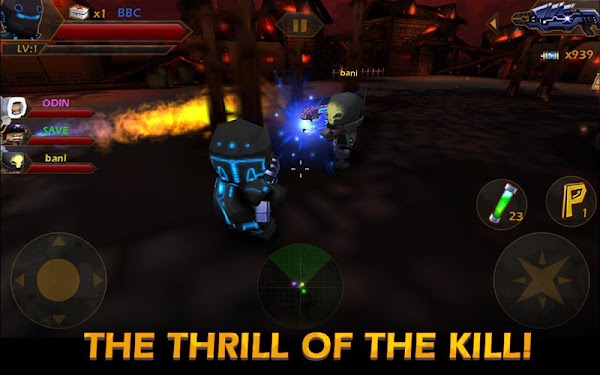 The game has gorgeous graphics that are described as fun but scary. The characters and monsters are illustrated in mini pixel forms, so it's fun to play.
Apart from the graphics, Call of mini zombies also has a perfect sound system that has good sound effects and catchy background music.
Team up with other players globally and either take out these monsters' swarms or fight against them in battles.
There are multiple weapons that you can use to fight. Players can collect a wide range of weapons as they advance in the game and purchase them in the store. These weapons can also be upgraded to help you fight stronger opponents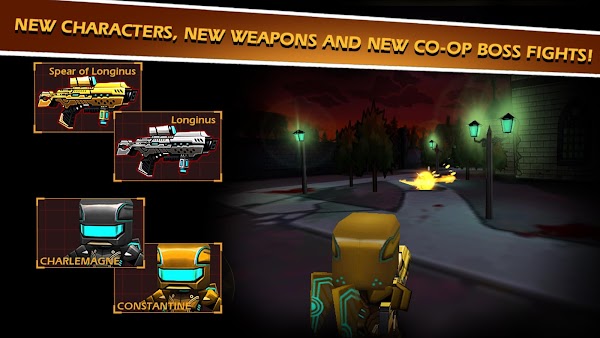 There are more features that you will discover as you play, upgrade from the Call of mini zombies' old version and enjoy all features that will give you a better gaming experience.
Conclusion
Call of mini zombies is an exciting arcade game where you face swarms of evil zombies. You will come across many levels, bosses and weapons as you advance in the game, so you have a long way to go. Also, enjoy playing with different people online in multiplayer modes.