Download Brothers A Tale of Two Sons APK, and embark on a thrilling adventure, analyze puzzles that combine the strength, size, and speed of both brothers.
Brothers, a tale of two sons
A Tale of Two Sons is fun and reasonably simple game to play. It is an adventure game with a unique control system. However, the story focuses on family ties and tenacity in the face of loss and tragedy. Brothers A Tale of Two Sons latest version focuses on helping two brothers on an epic fairy tale quest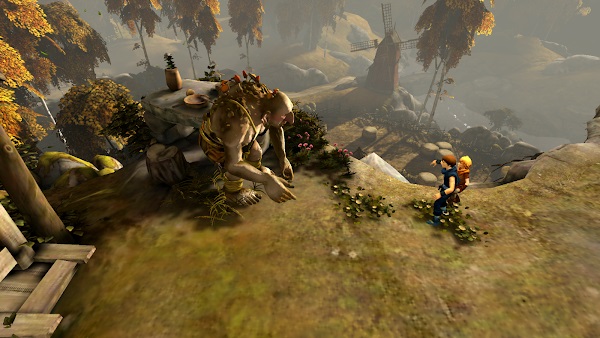 This game was created by distinguished developer Starbreeze Studios and creative Swedish filmmaker Josef Fares. You won't be able to get over your] experience. You may experience cooperative gaming in single-player mode like never before by simultaneously controlling both brothers. Fight battles, solve puzzles, and explore different areas while using each thumb stick to control one brother.
Brothers, a tale of two sons description
If you desire an adventure game that will provide a remarkable experience, this is it. Brothers, a tale of two sons, will satisfy your desire for fun and a fantastic time. It focuses on the narrative of two brothers and their adventures and fairytale trip. It Is a narrative harmony in that you can now go through th sad experience with a loved one by your side.
In brothers, a tale of two sons, a man fights for his life. His fate lies in the hands of his two sons to save their father. They, therefore, embark on a journey to find and bring back the "Water of Life." They both must be strong and brave, but one of them is otherwise. Will they be able to save their father? Don't miss out on this thrilling experience. Select brothers, a tale of two sons, download to start your journey.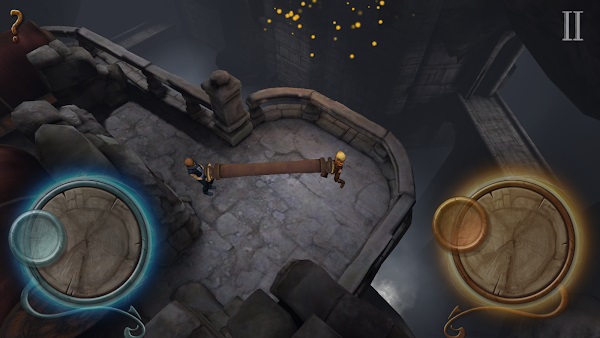 Tale of Two Sons is the first game to result from their collaboration with 505 Games on publishing. Its initial name when it was developed was P13. The game was created with the help of Swedish Lebanese award-winning filmmaker Josef Fares and runs on Unreal Engine.505 Games then purchased the Brothers: A Tale of Two Sons intellectual property from Starbreeze
Midway through 2015, 505 Games released the game on the PlayStation 4 and Xbox One, along with the soundtrack, director's commentary, and a gallery of concept art. The game was also made available on iOS and Android mobile devices. Version for the Nintendo Switch created by 505 Games was later made available.
Brothers a tale of two sons download for Android features a unique two-player cooperative option in which each player takes control of one of the game's two brothers. A Tale of Two Sons uses two thumb sticks on the controller to move each of the brothers separately. The corresponding brother interacts in the game using the controller triggers, for example, by speaking to a non-player character or grasping an item.
The older brother is the strongest of the two and can lift the little brother to higher places or pull levers, while the younger sibling can squeeze through tight openings. As they solve numerous challenges while simultaneously directing the two brothers to execute different tasks (such as having one distract a hostile non-player character while the other makes their move), the player advances.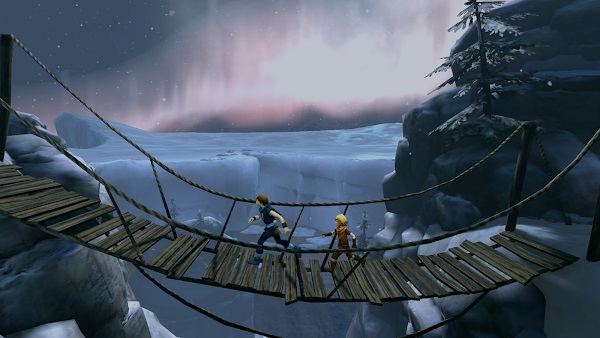 The player advances by controlling both siblings simultaneously to solve various puzzles, frequently calling for controlling both brothers to carry out recent tasks. The game can be reset at the checkpoint if either brother is hurt or falls from a tremendous height. The whole in-game speech is spoken in a made-up language based on Lebanese Arabic. Therefore actions, gestures, and facial expressions are used to tell the story.
Features of Brothers, a tale of two sons
Graphics
Everything a good adventure game should have is in A Tale of Two Sons, starting from the beginning and to the end; the graphics provide a satisfactory viewing experience. The plot is full of emotion and action-packed adventure. This game will awe you at every turn with its superb graphic qualities.
Gameplay
You can play the game as a single player, controlling both brothers as it was initially launched, or with a friend to share the fun. The game consists of a straightforward adventure with cogent riddles. The puzzles are straightforward but creative, and mastering them makes you feel intelligent.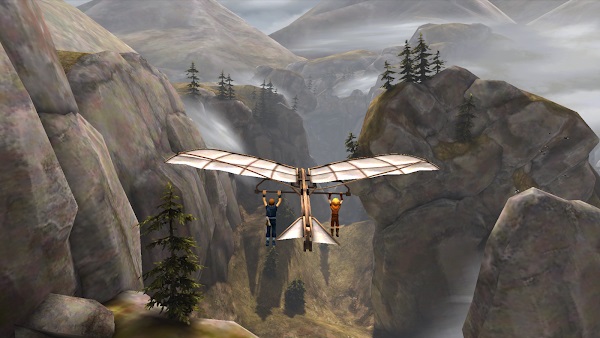 Sound and image quality
Despite that, brother a tale of two sons is a traditional game, and It's not visually impressive. Everyone who pays attention still enjoys the game despite its unimpressive aesthetics. The soundtrack is excellent.
Even if the images are unsatisfactory, the soundtrack is captivating and will keep your attention.
Conclusion
This game is ideal for your device. The user-friendly interface on Brothers a tale of two sons free download makes it easier for you to manage several one-screen bottoms. You can return to the most recent puzzle thanks to its auto-save feature.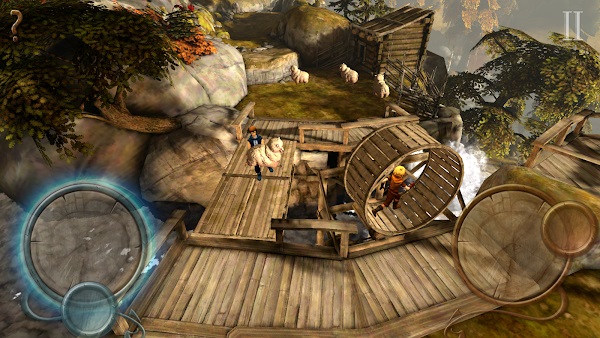 A fantastic game that is a strong competitor for one of the top game choices. It is no doubt among the top adventure games for Android. Download brothers, a tale of two sons to start an epic journey. Also, explore and engage in combat while controlling both brothers,