Download and install Blockman GO APK and play several games in the collection. This game is perfect for people who want light games without complicated plots.
Introducing Blockman GO
Perhaps you enjoy Minecraft's game style but are unwilling to delve into a majestic and large sandbox world. Moreover, you do not have enough time to explore all those modes. Then if that is the case, you should consider Blockman GO. It's an easy to play, easy to understand, challenging, and short game. But, most importantly, it's a game that incorporates all the block styles you're familiar with.
Blockman GO is like a library for minigames. Long games are interesting but take too much of one's time. The plot twists of some games are pretty complicated and can make a player forget the progress or real mission in the first place. Not all the time, a player feels entertained by playing a long epic mobile game. In some cases, it can be a little stressful and heavy due to the series of quests and because there are more game modes than one can keep up with. In addition, the story, style, and character of a game like that can easily bore a player. This is one of the reasons many gamers now prefer minigames to those long, complicated games.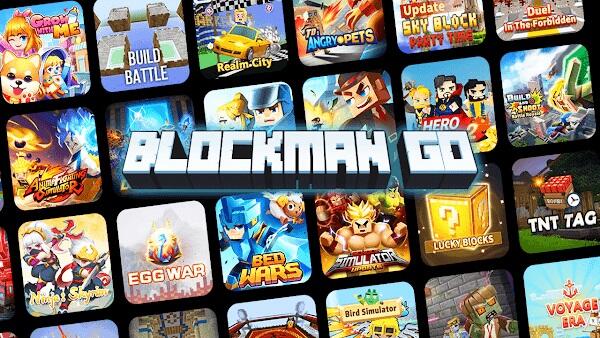 Therefore, if you are looking for an intriguing minigame, Blockman GO is available for you. It's a game that can give you joy and make you ultimately happy.
Enjoy Several Minigames
Blockman GO is a collection of minigames developed in Minecraft's style. You will be provided with a collection of games you can explore when you download a single game. Each game possesses its unique form, different images, tones, and colors. There is a constant update of new games. Do not be surprised when new games are added even though you are not done playing the old ones.
The common point of the games available in Blockman GO is that they are concise and have no messy plot. They are easy to understand with a simple operation and gameplay. You can begin battling enemies immediately after you enter the game, but going a long way is not easy.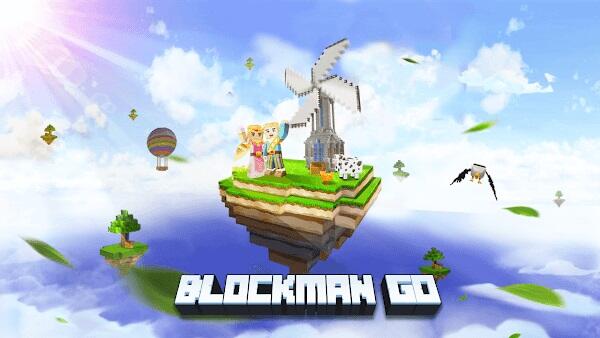 You can immediately customize the character in whichever game you decide to play in Blockman GO. First, you can choose the basic equipment, colour, and shape. Then you will select the level of play you want and begin battling enemies.
When you win a round in a game, you will be awarded the gold equivalent to the game's difficulty level. This gold becomes you, and you can use it to purchase items and upgrade decoration and weapons items. You can also change a character's personality in graceful, polite, rock, cool, and cute styles. Of course, there is no style you won't find, but to use the ones you want, you have to receive as much gold as you can win, then use the gold to purchase whatever you desire.
Community Interaction and Game Mode
This game contains several game modes with varying challenges. For instance, you can join other players to complete the game's mission. You can decide to beat multiple players to climb up in the community rankings. You can also trust that each time you begin a new game, there will always be a certain introduction expecting concise and clear gameplay, ensuring you can catch up anywhere and anytime.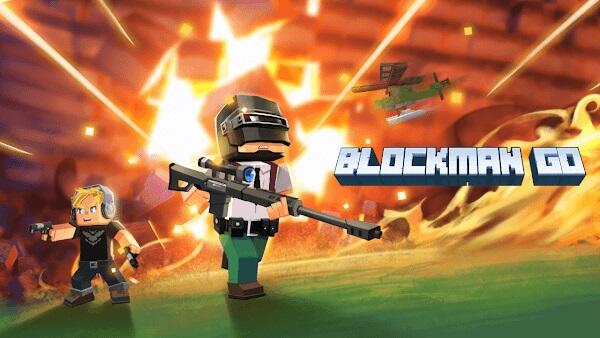 If you are unaware, Blockman GO has built an incredibly large community for gamers. The game's chat system will allow you to connect with any game played in the world. As a result, you are free to discuss strategy with your friends, make more friends, and then exchange points, tasks, or weapons.
Sound and Graphics
One common aspect that connects minigames in Blockman GO is that all the games use the same graphics. Square blocks of different colors and sizes connect for challenges, spaces, and characters. The entire world of Blockman GO was created in such a manner. A bit challenging, a bit lovable, a bit funny, and a bit of a novelty. What will surely excite you when you play the several minigames of Blockman GO is that even though there are only those squares, each game is different, from the quest to the gameplay and the manner the characters carry out their missions.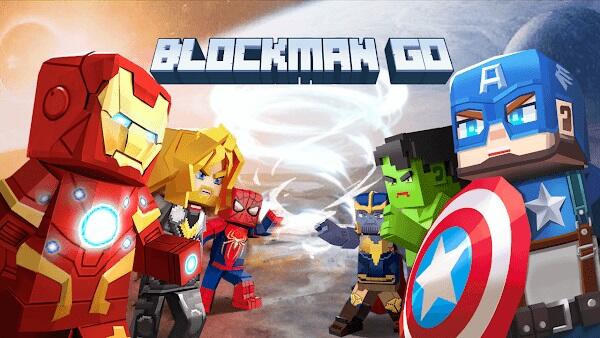 The game sound is also pretty beautiful. The background music is extremely soothing. But depending on each minigame and its tempo, there is usually a change to the music accordingly. Constant changing rhythms, reasonable sound effects, and diverse music tracks will make you immediately fall in love with this game. When you start playing, you won't want to stop anytime soon.
Key Features of Blockman GGO
VIP system: VIP players can enjoy several privileges, including daily gifts, a 20% discount on decoration, more gold, etc.
Gold Rewards: You will be rewarded with gold by playing minigames. The more you win, the more you will be rewarded. In addition, you can use the gold you earn to purchase items.
Gender Exclusive Decoration: The system provides different decorations according to the role of sex, and you should be attentive to it before you develop the role.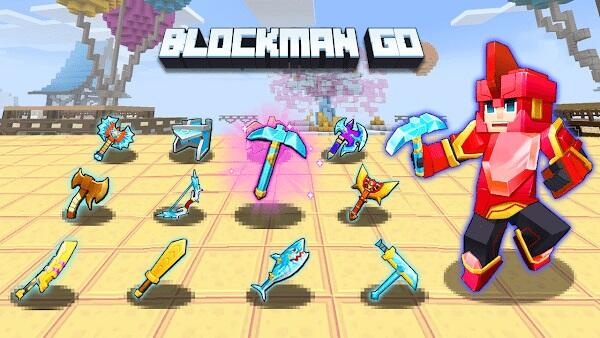 Chat System: This game collection provides a rich chat interface. Connect with your loved ones and friends online by using in-game chat features, sharing fun moments with them, and private message individually or among groups.
Customizable Avatar: There is an impressive deal of dressing for the character as provided by the dressing system. This system covers various methods of decoration. The system will also recommend the best attire for you. You can become the most brilliant star by joining the fashion feast.
Various Games: Several minigames give multiple players the chance to play together and continuous updates concerning the games. With a simple tap, you can be a part of the game.
Conclusion
If the Minecraft world has fascinated you but desires something easier and lighter, you should consider playing Blockman GO. The collection of games is easy to understand, short, and highly entertaining. You should try to play it now and feel the excitement it brings players.