Download Block City Wars APK to become a gangster in a city without laws. Go on dangerous missions and fight other gangsters in this GTA vs. Minecraft game.
About Block City Wars
Block City Wars is a fusion of two games for unique types of players who enjoy playing both games. The game has a unique concept with the combination of GTA 5 and Minecraft into a single game version. So if you enjoy playing GTA games and are a Minecraft fan, you can combine both passions and enjoy your time playing Block City Wars. You can play the game on Android and tablets with many exciting features.
You'll be able to do everything you do in a Minecraft game and get specific missions and gameplay as in GTA. So, the gameplay has a load of special assignments and tasks waiting for you to complete when you start playing. You'll be on your journey to becoming a gangster with the impressive graphics and the enormous buildings, characters, helicopters, and various other visuals that make the game as realistic as you can ever dream of Minecraft.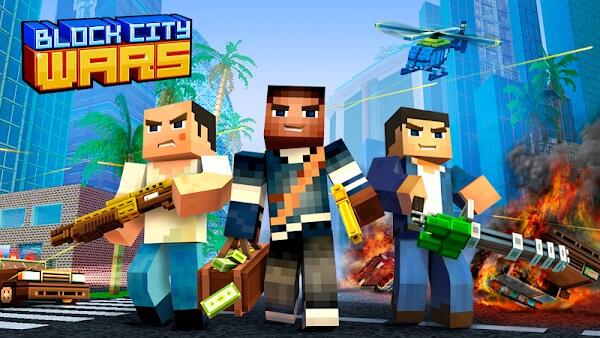 As the game title implies, it'll drop you in a city where everyone has to be tough to survive. There are various structures and buildings to visit, and there aren't many rules in the street. However, the game is also a free-world game, so you'll be able to roam any part of the city as you want while you aren't on a mission. You'll also be able to build a reputation as a figure to reckon with in this virtual world. The more reputation you have, the easier it is to get missions, and the more fearful the streets will become when you are around.
Kadexo developed this beautiful game, which remains one of the best games anyone can play on their mobile device. The game is a simulation game based on the life of a gangster from the beginning to its prime. The game is available in multiple languages. However, the content is rated for anyone below the age of 7, which means you're not allowed to play if you're younger. Block City Wars has over 50 million downloads on Playstore and a rating of 4.3 on the platform.
How to Play
If you've ever experienced a GTA game, you'd have an idea of what this game is all about. However, if you haven't, the game is pretty easy to understand. Your main objective is to survive in the streets with no mercy. You'll assume the role of a gangster but with little influence or power. So, you'll have to work your way higher by completing daring missions and meeting influential personalities as you go.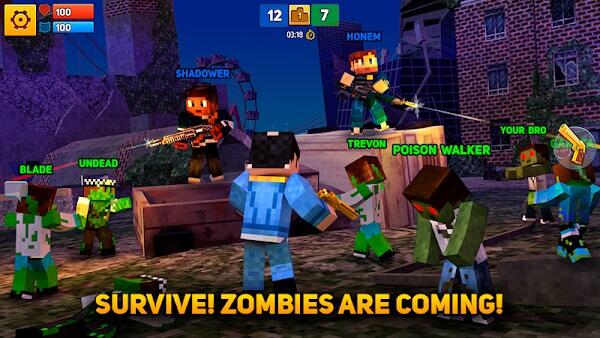 There are various missions to go on, and you'll only be able to progress when you finish the current missions. Depending on your playing assignment, you'll learn to drive a car, motorcycle, helicopter, etc.. The more tasks you play, the better you become at playing and the greater your influence in the city. You'll get monetary rewards when you complete missions, which you can use to purchase various items such as a gun, clothes, cars, etc. The game's not restrictive of your movement, so you can freely go around the city and do anything you want when you're not on a mission.
Game Features
Anyone who has played a GTA game before will probably know what the features are like on Block City Wars. For those who don't already know, below are some of the cool features of the game: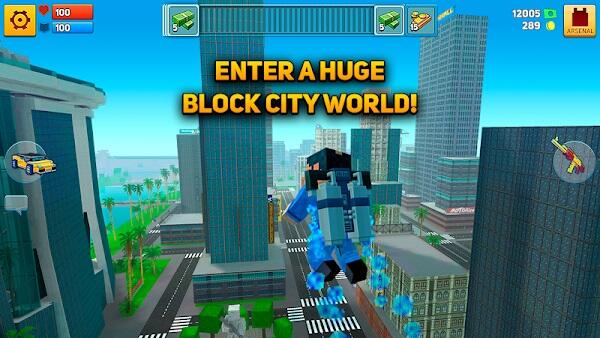 Graphics
The game has an impressive graphics quality. It bridges the gap between basic game graphics with the block-like structures of Lego and Minecraft games. The graphics include many details in its design, such as the tall buildings, car fumes, road signs, and various elements of life.
However, the game doesn't make any effort to make the objects and characters realistic since p
ayers already know the characters are not. The soundtrack is also quite impressive; you'll hear the bustles and hustles of cars, the movement of vehicles and motorcycles on the road, and various other sounds.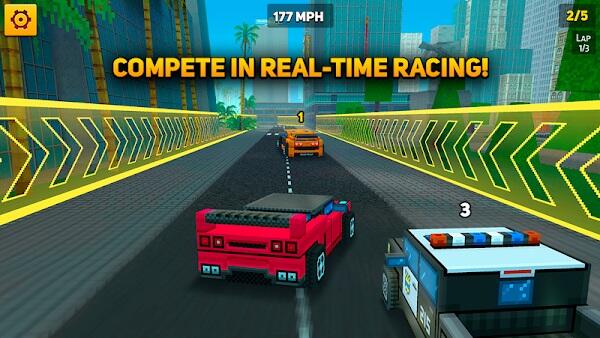 Gameplay
The game mirrors the typical gangster game modes you'll see in movies like GTA, Far Cry, etc. Your sole aim is to ensure you survive in the streets. Although the game mimics the gameplay in GTA 5, some game elements differ between the two, making this version more exciting. You'll be able to interact with most of the game elements and features, thereby creating an interactive and fun experience.
You'll also get a level of independence in the game, so you can only go on missions when you want while you spend your spare time cruising through the city.
Game Activities: Driving, Parking, Gunfights,
You'll frequently encounter law enforcement when dealing with various missions in the game. Once you finish your task, there is a high chance the police are ready to pursue you, so much thought is put into the driving modes. You can also choose to do anything you want, shoot them, fight gangs, chase expensive cars, become a criminal, or worse. All these possibilities are included in the game to boost the number of activities you can engage in.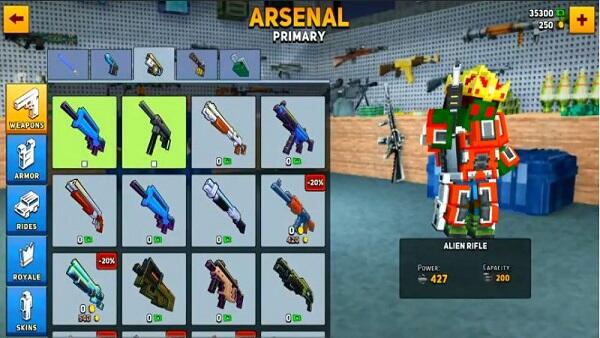 Game Modes
This is perhaps the most thoughtful feature added to the game. Probably in a bid to add a Minecraft multiplayer feature, the game also allows you to play in different modes. You'll be able to follow the primary story mode by following the storyline and going on missions. There are also various other game modes you can explore when you get tired of the main gameplay. So, you can opt for the survival mode where you play against friends to see how long you can survive against other players. In addition, there are different modes such as Team Deathmatch, Free PVP, Pixel Hunter, Tank Battles, Street Races, and others.
Conclusion
This game hosts hundreds and thousands of players daily and has many positive feedbacks on reputable sites on the internet. It's a great game to try for anyone who loves Minecraft and doesn't want to miss out on the gangster style of play in GTA 5.


Join Telegram Group
Download Block City Wars APK to become a gangster in a city without laws. Go on dangerous missions and fight other gangsters in this GTA vs. Minecraft game.