Download BattleOps APK an interactive and immersive military shooter game based in a dysfunctional world overrun by zombies. Experience packed action in this combat game.
BattleOps In-depth Description
Confused and disoriented, you must investigate why and how the world became zombified - while you were unconscious, locate your family while aiding the military to subdue the undead army and hopefully take back the world.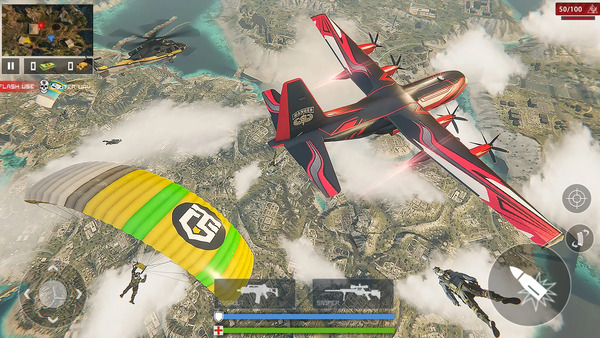 BattleOps 2022 is an offline military assault game with 'Triple A' graphics, top-tier military weapons, and experimental technology to ensure you experience truly immersive gameplay. The game has an engaging arcade mode, where you get to live through the tale of a comatose soldier: who awakens to an absolutely new world of guns, bombs, and artillery strikes of a typical warfare style on civilian grounds and places where non-combatants should be, only now its flesh hungry infectious walking dead.
With each chapter in the game having multiple chapters, foes (human and undead), and ammunition, one would find it hard to leave the game. BattleOps 2022 comes with increasingly dangerous and difficult tasks for the player to accomplish before moving further in the game and discovering more of the story.
Unlock more sophisticated weaponry, monstrously high-powered adversaries, and new foes, and experience real-life war tactics and action as you take your squad deeper into zombie territory. This feature was added to suit players with different gaming experiences. You can always choose your preferred game level in the game settings.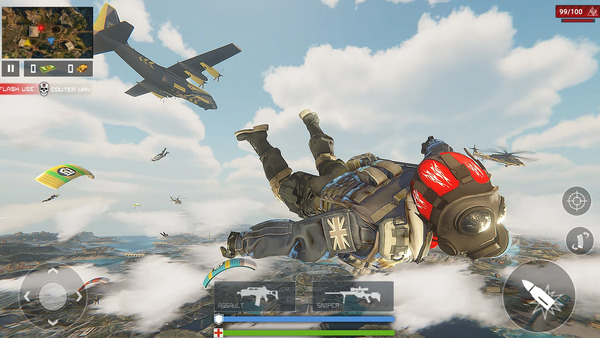 The game is also an offline game, designed to operate without the internet -so that players can play without the worry of data consumption rate. Therefore, a simple search like; 'BattleOps offline game' would still turn in a result.
On starting the game, you may feel the position of the game control is not what you are used to - so this has been catered for by ensuring the game's controls and its position are fully customizable. This change makes use of the traditional drag and drop system most game control setups make do with -Therefore, the benefits of a proper control position cannot be over-emphasized. Players don't have the time or patience to check the position of each button before selection while in the middle of rapid gameplay. Hence, placing controls in a position that is easy to remember and access at the thought is both a lifesaver and ensures truly immersive gameplay where the player seemingly controls the character while relying solely on on-spot decisions and actions which are carried out by muscle memory on the controls.
Game Modes
In BattleOps offline game, there are three distinct game modes that take your shooting efficiency to the next level, guaranteeing endless action. These modes come with their unique tasks and hurdles to be cleared and their benefits: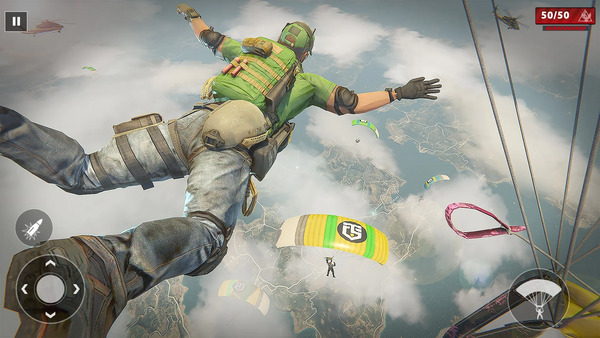 How long do you think you can survive alone with your trusty gun and ammunition against a seemingly endless horde of zombies who would do even the impossible to get to you? With a wide variety of enemy types, you can be sure not all would be slow and go down with a single shot. Think you can last 60 seconds? Play and find out!
What could be more stimulating than playing against real people and not a computer, if not multiplayer games!
To further ensure a memorable experience, BattleOps comes with an offline multiplayer mode, meaning you can play with or against a friend in front of you. No playing with strangers you don't and would possibly never know. You could tag along or play against anyone in one or more of the four sub-modes this offline multiplayer boasts.
Frontline (where you and other players face off against hordes of zombies)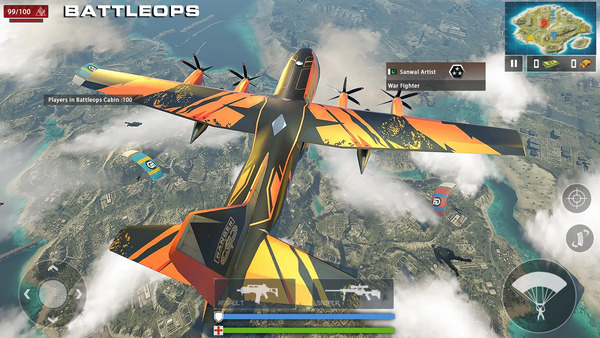 Team Deathmatch (where players are divided into two teams and face off in the game)
Free for all
Hardcore
In this mode, you get to watch the story unravel. With lots of epic levels and sublevels, you learn interesting secrets, figure out what happened and find out who is friend and foe! The gameplay in this mode has the most plot twists, and immersive content, from new experimental weapons to secrets your character was never meant to discover, and old friends turned enemies.
The best part of it all is that no matter what mode you play, you would still get rewarded with XP and constantly level up. This way, you can easily take advantage of this system and level up your player in another mode when one mode proves too hard for you to clear with your current level and weapons.
Of course, you could always choose to finish one mode first before going to the order with all the XP, knowledge, and weapons gotten.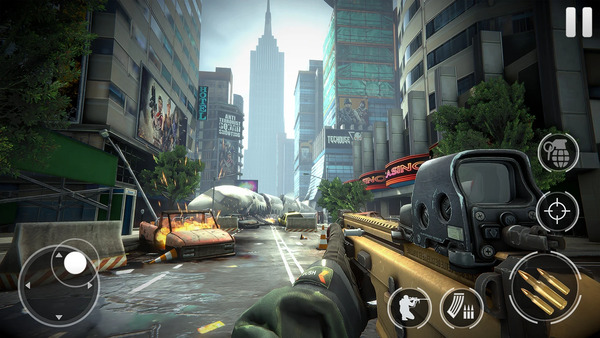 BattleOps, the latest version, is a mobile FPS (first-person shooter) game in a 3D military apocalyptic environment. The game was created by Techouse games studio and seemed to be inspired by Modern Combat 5.
BattleOps quickly gained fame in the gaming world for being an incredibly fast-paced, action-packed FPS game with an amazing storyline (a rare trait for a mobile FPS game to have). One of the reasons for the game's rise in fame was due to its low storage required and surprisingly high-performance gameplay with no lags.
Conclusion
Most FPS games do not have a notable story mode, sacrificing the power of a good narrative for action, guns, and the boom of grenades and kill shots. This difference presented by BattleOps satiates a need in the mobile game industry as both gamers and non-gamers love a good story, especially an end-of-the-world one.
Also, another noteworthy structure is the game's soundtrack which has been specially crafted with the very gameplay and graphics to submerge the player in the world of guns, bombs, and zombies. It is advisable to play the game with a headset for truly immersive gameplay.