Download Badland APK and enjoy this action-adventure game. Control this forest dweller, dodge and avoid traps while you find out what's wrong in the forest.
Brief description of Badland
Badland is an action-filled adventure game where you control a round fuzzy character, one of the forest inhabitants called colony, as you take him on a journey to discover what has gone wrong in the lost woods that he stays in, guide him as you dodge through obstacles and traps.
As you fly through the forest, you discover that robots have taken over and begin to come out of nowhere. On this adventure, you are trying to save yourself and other clones from the dangerous robots who have taken over the forest.
Badland was released on the 28th of November, 2013, by HypeHype incorporated. It is rated E, meaning everyone can play it as it contains mild fantasy violence and little or no blood or gore themes. The game has seamless gameplay and easy controls that anyone can use. You tap your screen to make the clone flap through the forest. It has a side-to-side two-dimensional view, so you see what's coming next as you keep flapping through. As you're flying through, you also dodge traps and objects to disrupt you. Once you get used to it, you will keep playing with ease.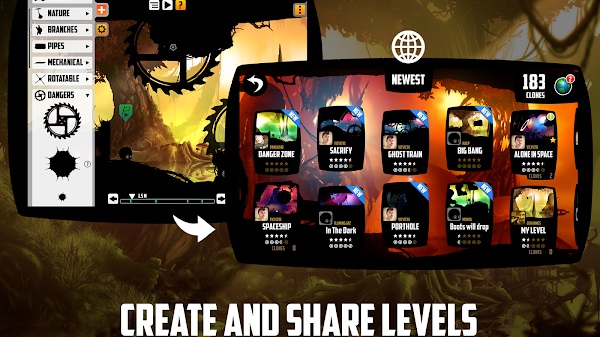 There are powerups and abilities that make your gameplay easier. They help in going through the traps and fighting the enemy robots. The most helpful powerup is the ability to create new clones. This gives you backup lives.
Download Badland as it is a fun adventure game with endless play, so you have a long way ahead. The dynamic game offers different abilities that keep you engaged as you play. The game also has very vivid graphics.
Fun Gameplay and concept
Badland is a fun adventure game with a lot of action where you control a round fuzzy creature called a clone, and your job is to survive through the dangerous forest, free other clones and find out what exactly happened in the woods. The story is set in
periods over the course of two days, dawn, noon, dusk and night, each with a different look and colour themes when interchanged. As you're flying through, once night comes, egg-shaped robots and machines come out of the water and from other angles as they begin to take over and make your experience even harder. Everything in the forest is trying to capture and kill you, so you must evade everything coming your way. During the daytime, octopus-shaped machines come out, and you start to notice that the animals in the forest go missing.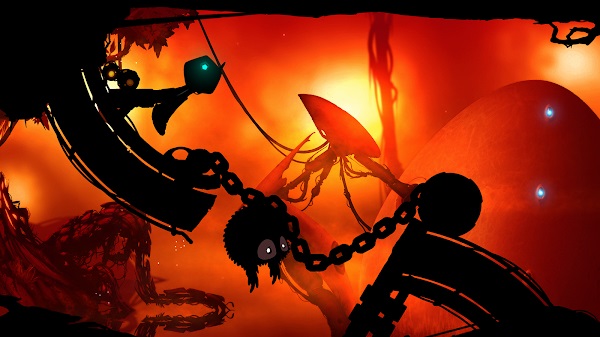 There are different levels in the game that all have tasks you are meant to complete. The game can be played as a single player or a multiplayer, where you and your friends can go on this adventure together, each controlling their fuzzy creature and playing simultaneously.
The game also offers in-app purchases that allow you to continue the story, and this time, you unlock some of clonys friends that will assist you as you continue the adventure.
Game Features to Look Out For
As you play Badland, you can look out for these different features that will enhance your gaming experience.
A multiplayer mode on the game allows you to play with your friends on the device. Up to four players can play, and twenty-three levels are available for multiplayer.
This is the story mode, campaign mode where you play the entire Badland story that consists of over a hundred levels.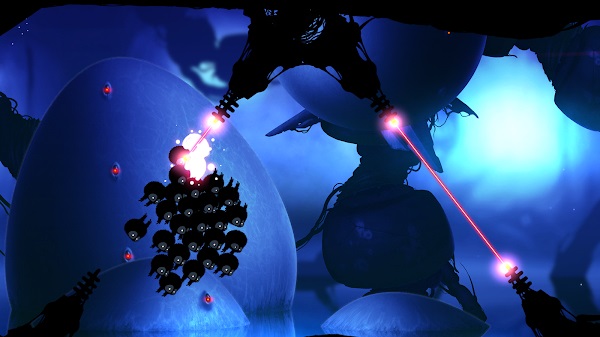 This is similar to multiplayer mode in that four players are allowed to play, but the difference here is that you and your friends can enjoy this modified single-player mode.
Supports game controllers:
The game allows you to connect game controllers to enjoy a better gaming experience. The use of controllers makes playing the game easier.
You are allowed to edit and create levels of your own which you can play and share with your friends to enjoy as well. These levels can be edited at any time as well.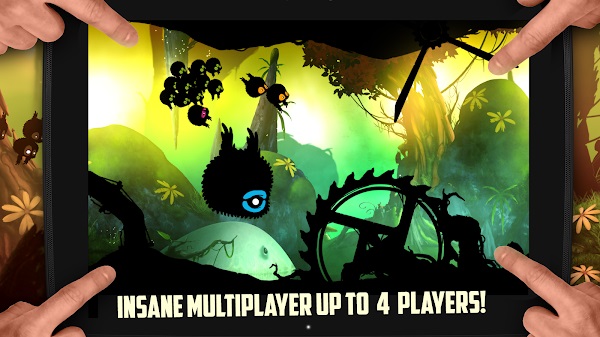 There are many levels that someone can play anytime, and there are so many new levels that will make you enjoy the game as much as you want
There are beautiful themes in the game that appeals to the eye of the player. Four stages run through two days. They include dawn, noon, dusk and night. Each step has its theme and background.
The game has three extra chapters that give you a new thrill when you play. Enjoy the unique experience you get when you play the new chapters, the new chapters included are Daydream, Doomsday and the Eternal Day. Note that the eternal day chapter consists of levels created by users.
Some powerups automatically attract themselves to colony and another character as you move towards them. There are different kinds of powerups, including speed, time, clone, roll, and big and small powerups, all of which have unique abilities.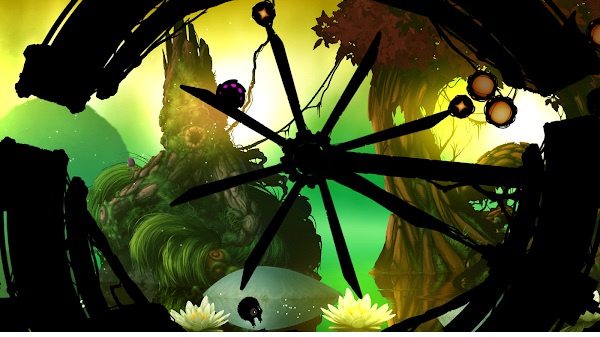 There are many other features you can enjoy. Download the Badland latest version to enjoy all these and more.
Badland Tips and Tricks
Some tips and tricks can make your gaming experience more convenient and help you pass levels. An essential thing in this game is timing, time the way you tap and not just randomly. Knowing when to tap and having a particular pattern will help you avoid traps and obstacles better. Also, please take advantage of the powerups. They make completing levels easier. Look out for clone powerups, as having multiple clones of yourself gives you extra lives when you are damaged. Having as many clones as possible helps you as you progress in the game.
Conclusion
Badlands is a fun game that will keep players engaged. There are a lot of abilities and levels in the game so that you can get the best out of your gameplay.