Download Assassin's Creed Identity APK latest version free for android for a fun time fighting and slaying! Don't miss out on what this game has to offer.
Your Introduction To Assassin's Creed Identity
Assassin's Creed Identity is an action-packed mobile video game with the feel of a console game. However, it presents itself as a sandbox game in which the player enters cities intending to kill people. You can explore the cities and interact with their features as you carry out your missions.
Assassin's Creed Identity is a level-based game. Tasks are allocated based on your level in the game. Access to the game environments is also based on your level. Your first game usually involves simple tasks like catching a thief.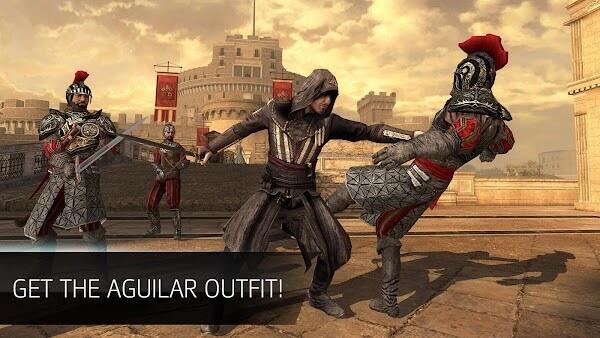 The term 'Identity' comes into play in this game because the main character, the assassin, has a variety of identities. You can play as Berserker, Trickster, Thief, or Shadow Blade, whichever identity appeals to you. They're all the same assassin. The difference is in their skills.
Assassin's Creed Identity Game Features
As you journey through the mini sandboxes to complete your objectives, you'll see that Assassin's Creed Identity's features are not impressive. Maybe it's because there are other Assassin's Creed games that are quite different from this one. Despite this, the features come together to give you a good game. It is a great way to pass the time.
The key features of this game include: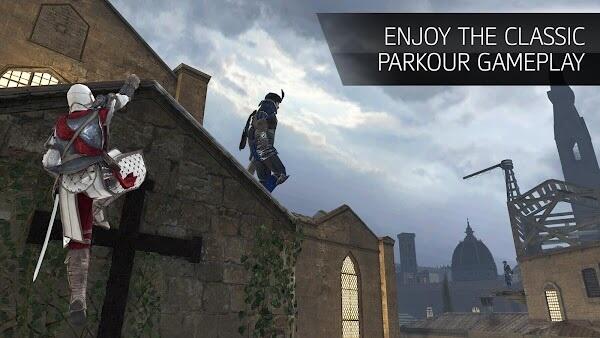 RPG: Assassin's Creed Identity is a Role Playing Game. You get to step into the shoes of an assassin and live the exciting life of one who has to slice through people to complete missions.
Price: Assassin's Creed Identity is not free to play. No surprise there. It is a gorgeous game. The price is affordable, so that's a relief. All you have to do is pay a one-time purchase fee of £3.99. There are in-app purchases in the game. Technically, you'll need more money for in-game currency to fund these purchases.
The Assassin: The game's main character is the most valuable in this game. You play this guy's role. You can assume any of the Assassin's identities while you play. Become a Sharpshooter to shoot expertly or Berserker to rain chaos when necessary.
Great Visuals: Assassin's Creed Identity is a nice sight. Despite the small screen size, the graphics are as impressive as any other Assassin's Creed game. When it comes to visuals, this game has it in the bag. The gameplay did not get the memo, though.
Other fun features include missions and kill quests. The missions in Assassin's Creed Identity don't have enough to get you addicted, but you'll have a good time getting used to the rules of the games.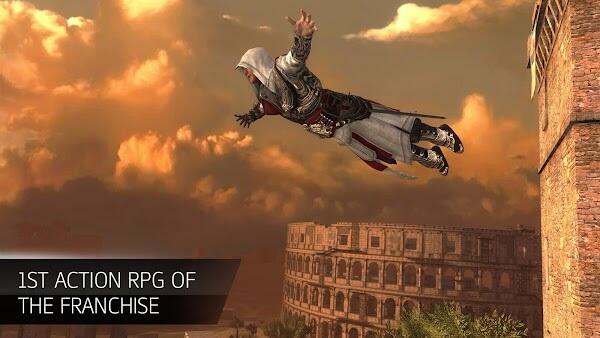 Assassin's Creed Identity is very particular about how it wants you to complete the missions given. This removes the game's fun because the player's independence is reduced. On the other hand, the kill quests are more engaging. You'll learn more from them too.
Rich Gameplay
The gameplay may not be super exciting, but it is rich in history. Assassin's Creed Identity is set in the Renaissance period of Rome and Florence. The missions focus on the Crows and First Civilization. You might be familiar with these terms if you've ever played an Assassin's Creed game.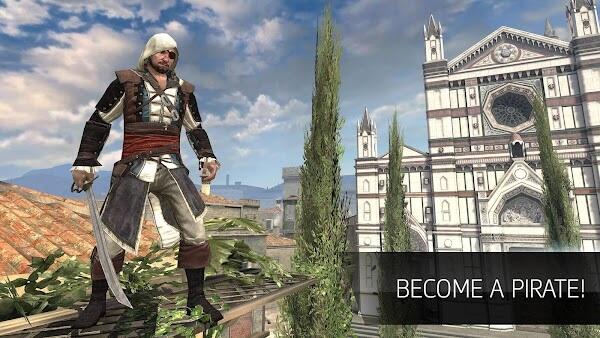 The Crows gang is a group of anti-Assassin specialists created to eradicate the assassins. The gang's symbol is a crow. These guys are good at stealth attacks and disguise. They do not only attack assassins; they also prey on the people in the town.
First Civilization is a group of ancient humanoids. Missions in Assassin's Creed Identity are of 16 types. They're usually short too.
When you choose your assassin characters, you can customize them with different outfits in various colors. You can also create weapons in the forge. These help your assassin in fights.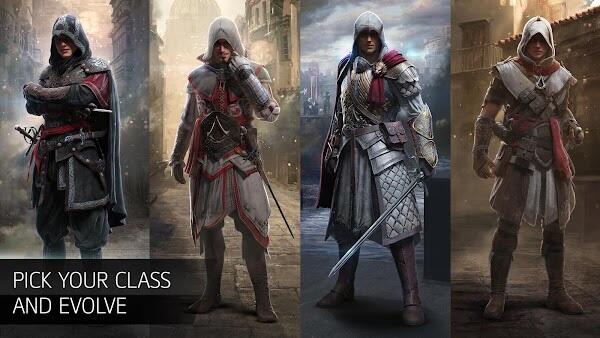 Assassin's Creed Identity's mobile game relies on a tap-to-move system where you tap the buttons on the left side of the screen to move. Unfortunately, mobile device screens are small, making the game's controls a bit difficult to navigate. However, the presence of floating control keys makes it easier.
About The Developers of The Game
Assassin's Creed Identity was developed and published by Ubisoft. It was released for iOS devices on the 25th of February, 2016. Androids got their version on the 18th of May, 2016. Before then, the app's beta version was released on the 30th of September, 2014.
This game was Ubisoft's attempt to convert a big-screen game into a mobile one, and so far, that attempt seems to need help. This is not to say that the game is an entire flop. If 'average' was the goal, then this works well. If "awesome game'' was the goal, this is only halfway there.
The game has been closed since December 2021, so cross your fingers and hope it returns better. That said, Ubisoft does have exciting games. This company is dedicated to enriching players' lives by creating memorable games.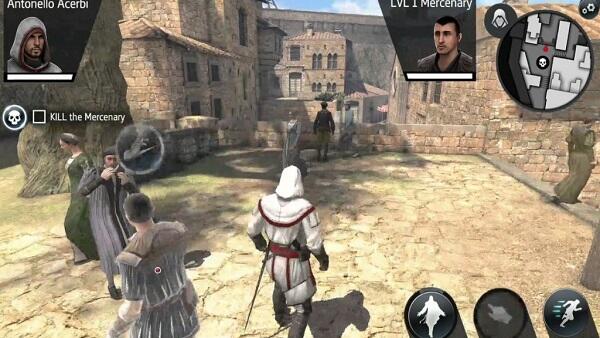 All games have their sources, and this company has not failed to be the source of some of the high-quality games you know and love. Ubisoft is home to the original Assassin's Creed game that has been winning gamer hearts since its release in 2007. There's hope that Assassin's Creed Identity will return better and more captivating.
Conclusion
This article is not one of rankings or game bashing. Assassin's Creed Identity is great in the graphics scene, but it is popular knowledge that this alone does not make a good game. The size is also large, but that makes sense because of how good the visuals are.
In terms of gameplay, less streamlined features are needed. Generally, it is not a bad game, but it can do better. It's a franchise member with some of the best games in the world, after all. If it can mimic the visuals, it can do the same with the gameplay. You can download Assassin's Creed Identity now while you wait for the game to be restored!