Download Apple Knight APK in a few seconds and experience an endless battle with other knights. Can you withstand tough battles? Find out.
About The Game
Apple knight is one of the best platformer games, loaded with fascinating role-playing actions. Players will enjoy massive levels filled with loot, quests, and secrets. With these grades, you must defeat tough bosses, knights, monsters, and battle wizards.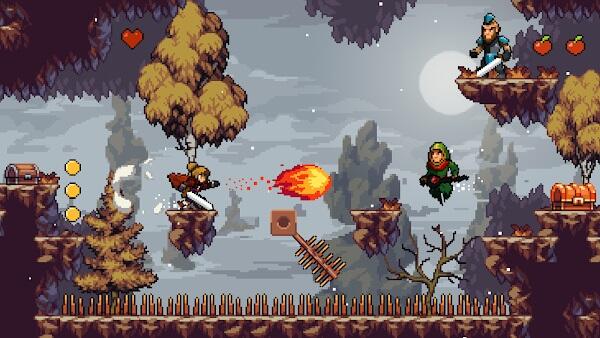 The simplicity of the game makes it suitable for anyone to play. It is both challenging and entertaining, hence, engaging. Created by Limitless LLC, Apple knight is built with the latest technology making it a seamless experience for users.
Apple Knight: Fight
Apple Knight: Fight comprises two players— You and the knight. Users will battle with another knight in a double platform field full of special weapons. However, you can choose the Single Player mode to battle against AI. If you prefer to engage in a match with another knight, you can opt for the Player Versus Player mode. Your role is to ensure you weaken your enemy's hearth bar. You will launch a massive defect against your enemy by hitting the weapon at the proper time.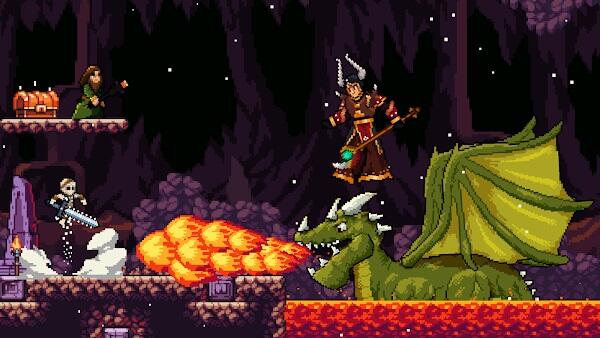 Nonetheless, if you prefer something other than projectiles and ranged, a melee will serve you too. At once, attack your enemy with your sword, or take up the booty that fell off from the wizard and utilize them. If you are ready to combat with any knight, you can use swords, cannons, special power-ups, explosives, and most important, Apples.
The Gameplay
Before starting the tutorial, endeavor to pick a character first; you can be female or male. After that, the tutorial will emerge, showing you the procedures and functionality of the game. For example, initiating a campfire for checkpoints and step by step guide on how to fight enemies with your weapons.
The coins are available for you to train your character with swords, strong armor, and also abilities. In some instances, you will come across some trunks with new skills and weapons in them. This will give your character more buffs and power.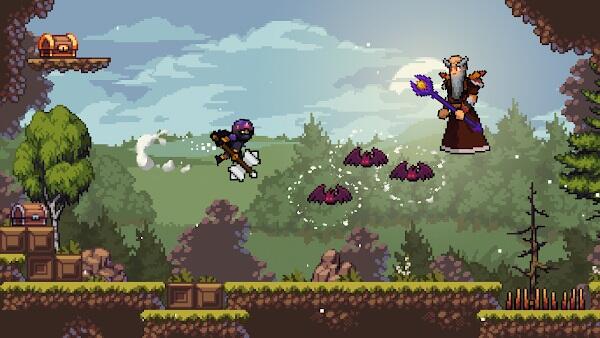 If you encounter an enemy, you are inclined to lose a heart which determines your life points. Its job is to illustrate an instant death when a player performs an ultra-hard obstacle. The experience therein is quite challenging and disappointing. However, with its good replayable value, users are more eager to match through the difficulty.
Apple Knight: Action Platformer Abilities
A triple times kudos to the developers who have created a seamless control movement, from attack to the dash. The number one goal of Apple Knight is to keep enhancing the level of difficulty greater than the earlier one. The game keeps getting tougher and more fun too.
Apple Knight: Action Platformer has several worlds for players; these worlds are divided into different levels. The levels available in the game are: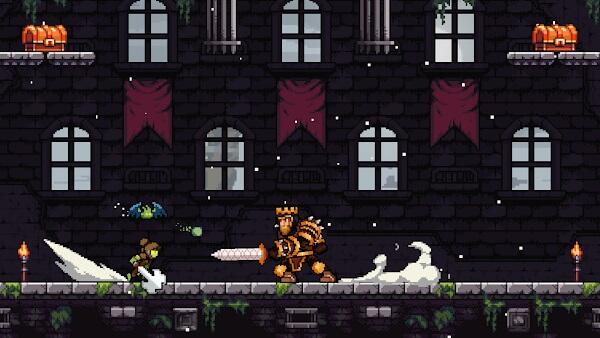 Story
Simple
Hard
Ultra-hard
You will confront several monsters and enemies at different levels. E.g., bats, magic casters, and swordsmen.
Tips And Guides For Apple Knights Game
Destroyable Objects
As you journey to conquer levels, you will discover destroyable objects. Such chests and jars may contain stuff like coins, emeralds, and other things you can utilize. Note that upgrading is important to the game because your former equipment may not withstand future challenges.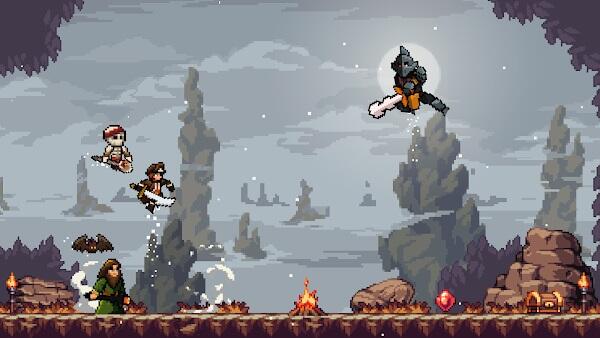 Stunning Graphics and Audio
To experience an old classic pixelated game, Apple Knight is your go-to. Similar to the timeless games, Apple knight also offers a pixelated animation theme, with some 80s and 90s vibes. The most noticeable aspect of this game is its exquisite pixels which can sustain every gamer's playstyle.
The animations are incredible, like the element of sword-swinging attacks and the death of your enemies. The background audio features a suitable Original Soundtrack with graphics, making it more engaging. Though the soundtracks are limited, and players can only repeat.
Microtransactions
Generally, the current games have a way of earning coins via their in-game currency. Apple knight has various means of monetizing by giving free coins. Anyone who watches ads will get revived and hearth. Watching ads is presently a common thing, particularly for free games.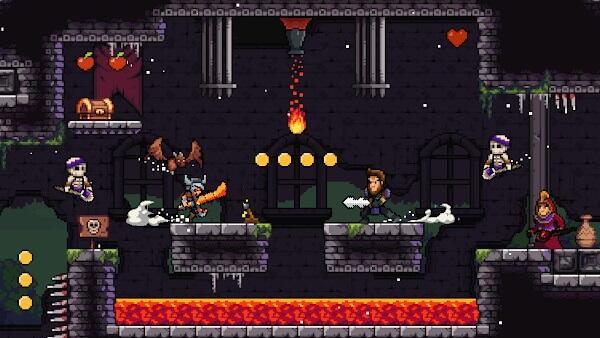 Getting Skins
Normally, paid skins give you additional buffs; still, you can get skins, or you will receive them as a prize for finishing a journey. If you still want to boost your character quickly, you can opt for purchasing skins via microtransactions.
Is Apple Knight Worth The Hype
The Apple Knight game enables players to exist in four distinct worlds. Each of these worlds includes 10 levels, approximately 40 levels of excitement and fun. This isn't the end, though; the creators of Apple Knight continuously improve the game levels and worlds in the following updates.
Note that these levels don't require too much time to complete; it has a limit. Once all levels are completed, you may go on with the game as an advance to a greater difficulty level. If Apple Knight: Action Platformer is not part of your favorite games, you miss out on the massive adventure. The rest of this article will clear your worries if you are yet uncertain about the Apple Knight game.
Game Features
Upgrade pets, weapons, armors, and abilities.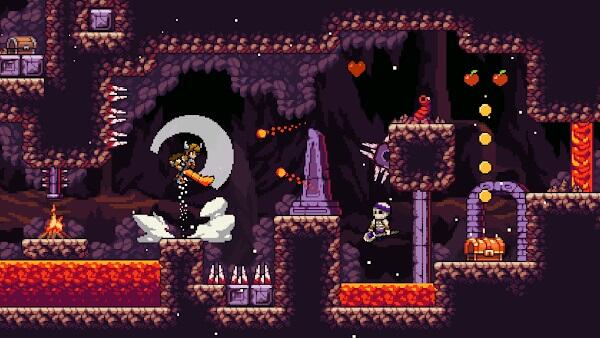 Secret corners on all level
Easy control and animation
An endless adventure mood. You must play random levels to get your high score on the leaderboard.
Touch Screen customization control element
iCloud support.
Control support. Compared to other action games, Apple Knight has one of the best platformer controls on mobile gadgets (controllers are welcome, too) - try it out now!
Accomplishments and leaderboards.
Upgrade projectiles! Unlock new potentials! Defeat difficult bosses!
Conclusion
Thousands of users have shared their individual experiences with this incredible action game. If this review helps you decide whether Apple Knight will be an interesting game for you, take a quick ride to the google play store. For more updates, remain in the loop!