Download Apex Legends Mobile APK, a multiplayer strategic mobile game that gives players a fun battle royale experience through fast-paced combat and exciting squad battles.
An In-Depth Description of Apex Legends Mobile
Apex Legends Mobile, developed by Respawn Entertainment and published by Electronic Arts, is a battle royale shooter game now available on mobile devices. It gives users that top-notch experience, almost like playing Apex Legends on a PC or console. Now, users can get that core feeling through their mobile phones.
It was officially confirmed that Apex Legends Mobile's release date was May 17 2022, and Electronic Arts have confirmed that season two will be released on July 12, 2022. This mobile game is said to be even better than the PC and console, but knowing how to play Apex Legends Mobile is the best way to enjoy your viewing experience.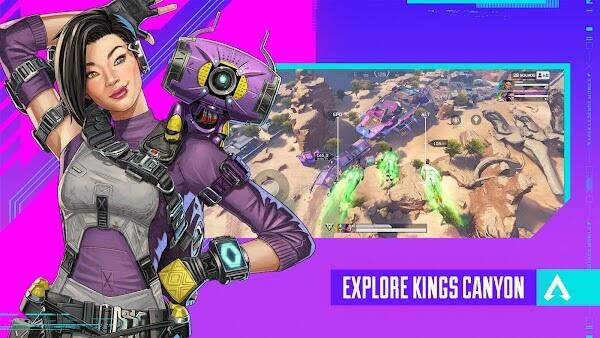 Before the game begins, you and your squad mates can pick from a list of ten characters (heroes with unique powers) called Legends and play in three teams. Out of ten Legends, nine are from the Apex Legends Launch (Pathfinder, Bangalore, Caustic, Gibraltar, Lifeline, Mirage, Wraith, and Bloodhound), and one is a newly introduced character called Fade.
Once you have picked a hero, you will be airdropped onto a map where there will be different supplies lying around. You have to choose from these supplies and weapons to aid your team in winning. Afterwards, a circle, somewhat like an energy wall, will slowly shrink and bring all the players together in one spot.
To win the game, your team or player has to be the last one standing; if you lose the battle as a player, your allies can take your banner from the death box and respawn you; this helps to keep the entire team in the fight. The primary question is, do you have what it takes to be the last man standing and crowned the champion in the Apex Legends Mobile game?
Features of Apex Legends Mobile
The Apex Legends Mobile comes with impressive features and incredible new additions that are certain to keep you playing for hours on end. Unfortunately, this mobile game does not support cross-platform play (to share the same online servers across different platforms), it does not support a complete controller, and the graphics are not high quality compared to the full console versions.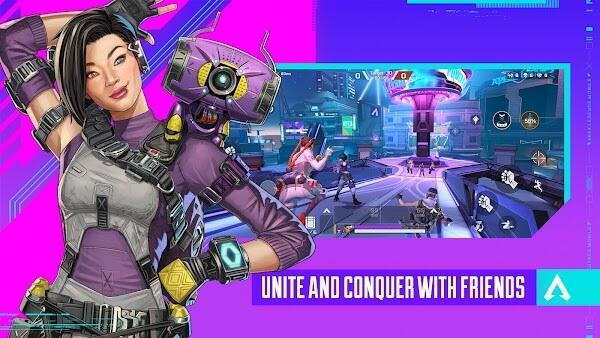 The Apex Legends Mobile gameplay is impressive and exciting, so one can easily ignore these three drawbacks, mainly because the addition of Fade (the new and fun character) is sure to keep players on their toes.
The weaponry and characters (apart from Fade) are taken from the main Apex Legends game. So, if you are a die-hard fan, there is not much to look forward to in this aspect. Some of the features of this game are listed below.
Game Modes
Apart from the Battle Royale game mode, which everyone is familiar with, there are three new additional game modes to the Apex Legends Mobile game. The first mode is not all that exciting; it is the Quick Battle Option, similar to the complete Battle Royale experience but a faster version. It is the best choice for anyone looking to play a quick game.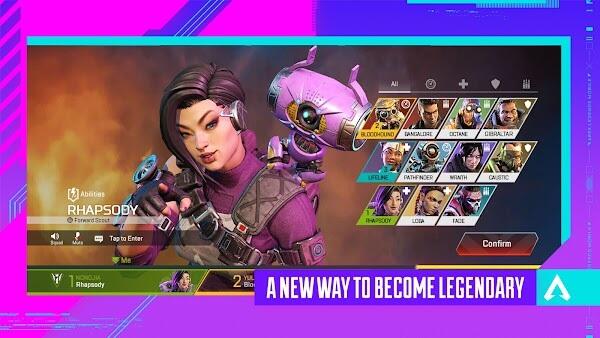 The second mode is called Team Deathmatch. It involves putting players into 6v6 matches where they can choose and change their weapons, legends and every other item whenever they want to. This mode has infinite respawns. As the name implies; there is no time to warm up or strategize as a team; you are just required to shoot till you win.
The third game mode is called Arenas, and it is a 3v3 mode that involves different teams competing in various rounds, and there are no respawns. This game mode differs from Team Deathmatch as teams have to strategize, warm up, work together, and have adequate knowledge of the map to plan and execute an attack successfully. A character's skill, firearms and abilities are also essential factors.
Rewards
There are different rewards and ways to earn points when playing Apex Legends Mobile. For example, when you play as a certain legend in the game, you receive points (the perk system) which you can use to unlock more unique customization options for that legend. These 'perks' will improve your legend's overall playstyle and gaming experience. You can only equip each character with three perks at a time.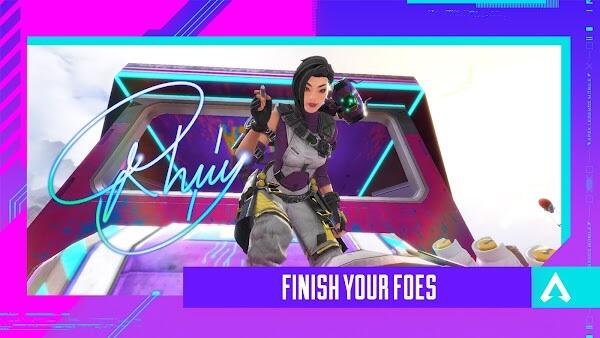 Also, weekly and daily challenges will increase your progress (the premium and free battle pass) and the Apex Pack, which enables you to unlock cosmetics and weapons for legends. Lastly, you experience points as you play, which helps to increase your player level.
Fade (the New Character)
Fade is an exciting addition to the Apex Legends Mobile; a great way to keep old and new players hooked. This character can go back to where he was a second ago and is built to survive as a solo player. Fade can become invulnerable to danger, and all his features aid him in surviving on his own.
This mobile-only legend has three impressive features. The first one is an activator core in his suit, and when it explodes, it sends everyone within its radius into a void where they cannot cause havoc and be damaged.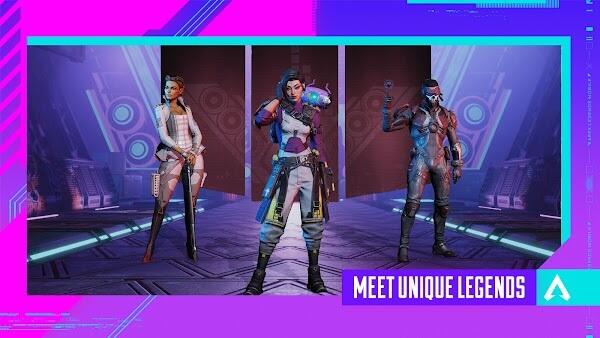 Fade's suit can recall him to his last location of up to 60 meters, and the last feature is that Fade can speed boost after sliding.
Installation
You can download the Apex Legends Mobile on Android and iOS devices. The Apex Legends Mobile download process for Android and iOS users is straightforward as the game is available on the Google Play Store and App Store.
Conclusion
Apex Legends Mobile game is a fun royale battle experience, bringing everything you can enjoy on a PC or console to your mobile devices. Apart from its few disadvantages like average graphics and no reliable controller support, this mobile game is still one of the best you can find.