Download Antarctica 88 APK, an action-adventure game that takes you to a world of horror and monsters. Do you have what it takes to survive this creepy adventure?
An In-Depth Description of Antarctica 88
Antarctica 88 is a survival horror game filled with monsters and guarantees to scare you to the point where you scream your lungs out. Are you a fan of horror games like Ice Scream and Mr. Meat? You will surely fall in love with the Antarctica 88 game if you are. All horror lovers and scary adventures should definitely hop on this ride and will never regret it. In this game, players will find themselves on the ice of Antarctica, where they will play through a horrible sci-fi story filled with creepy adventures, monsters, and weapons.
The Antarctica 88 game is set at a corp station called Antarctica 1. Over the past six months, an expedition team with your father, Vladimir Efimov included, was tasked with drilling ice and exploring the prehistoric minerals found in it. But about six weeks ago, the expedition team stopped communicating, and since then, no one has heard any information about them. This first-person horror game will take you through a scary adventure, and as you progress through different scenarios, you will have to devise ways to use the objects you find along your journey to survive.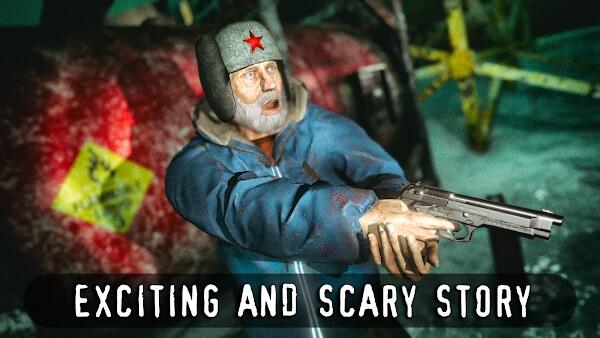 You are determined to save your father's life and find out what happened to him, so you join a four-person rescue squad to go to Antarctica and solve the mystery. Unknowingly, you are embarking on a creepy adventure as many strange things have happened. Nobody is around to save you, so nobody will hear your screams apart from the scary monsters and Demogorgons. In this game, players will encounter different monsters and characters who want to see your end. You will have to get through these tough situations and overcome the challenges in the form of monsters and characters.
The controls in Antarctica 88 are pretty simple and are typical for the gameplay – all you need to do is use the action buttons to fight. The arrow buttons control your character to move in different directions. Antarctica 88 features an incredible soundtrack that promises to make your gaming experience a lot more enjoyable. You will have to solve various puzzles and collect and use objects that you find to solve the creepy mystery and get out of the artic ice alive. Note that you should always pay attention to your surroundings to solve puzzles easily and stay away from trouble.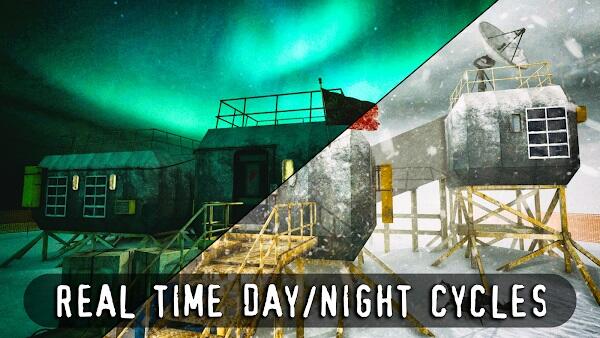 When you find yourself trapped in Antarctica, faced with different dangers – in a place where food and weapons are scarce – can you save yourself and the rest of humanity from Demogorgon-like creatures? Antarctica 88 has an exciting storyline that will keep you glued to your phone for hours. Our site offers a straightforward Antarctica 88 download process so that you can get right to it!
Features of Antarctica 88
Now that you know about Antarctica 88 let us look at some of this game's exciting features.
Antarctica 88 Gameplay
Antarctica 88 is a survival horror game where players will explore a vast open environment. This game has no specific mission or targets, but players have to solve different puzzles and collect objects to discover the creepy story. So, you can think of yourself as a detective trying to solve a mysterious case. The game will require you to search for and collect different items; it could be a medical object or a key to open a locked door. All these will help you survive and escape safely with your father.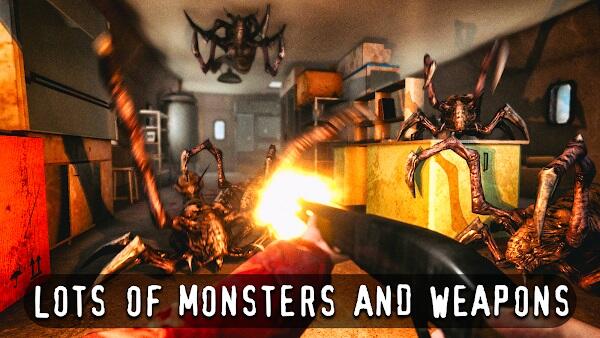 The game begins with you waking up and finding yourself in a small and narrow cave – as you try to make your way out of the cave, you can collect weapons like grenades, guns, and ammunition. It will be pretty challenging to make it out of the cave as it is structured like a maze filled with dangerous roads. Sometimes, the exit door is high above – a place difficult for you to reach – so you will have to find items that will help you find a way out.
You will get to explore many environments in Antarctica 88, from abandoned houses to narrow caves. These environments are extremely creepy, and anything could lurk in the corner, so you should watch your back. Note that you should not leave any suggested objects behind; you can store them in your inventory as they may come in handy along your journey.
Fight and Survive
Every time you find yourself in an environment, you must be prepared to face and fight monsters lurking in the corners – players will come across different types of monsters and Demogorgon-like creatures. These monsters are shaped weirdly and extremely scary looking, just like you see them in the movies. You need to be mentally and physically prepared to fight these creatures – the more dangerous they become, the more severe the weather, the hungrier they are. Even when players exit the maze, they will still encounter monsters.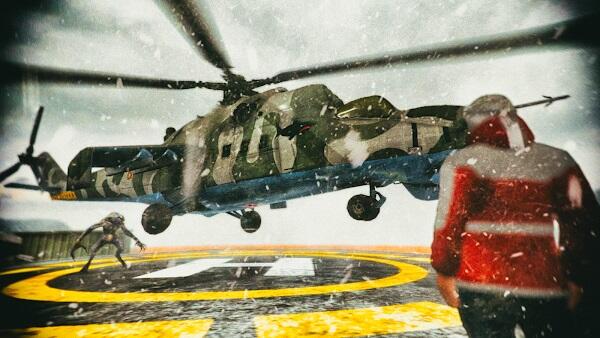 Several Types of Killer Monsters, Weapons, and Vehicles
As stated above, you will face different kinds of monsters in Antarctica 88 at every location you find yourself. You cannot beat and eliminate these monsters with your bare hands; if you do that, you will end up dead. That is why there are different weapons you can collect to help you eliminate these scary creatures.
There are also a series of vehicles you can use to move on the ice, like sleds – these vehicles are advantageous as they serve as a way to help you get to destinations faster. Also, they act as a shield for you when you are attacked.
Exciting Storyline With Multiple Endings
One exciting feature of Antarctica 88 is that there are many endings, and the story's outcome will depend on your decisions and actions. There are a lot of difficult decisions you need to make – when you find yourself in this situation, you should think carefully as your choices will determine the outcome of the game.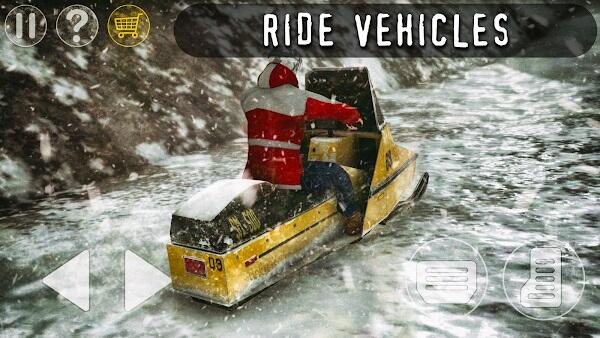 Other Features Include:
Antarctica 88 has an original author's soundtrack and outstanding graphics.
The game features hard-core puzzles players have to solve to find the storyline.
Antarctica 88 has intense gameplay and is the perfect horror adventure game for lovers of this genre.
Conclusion
After reading our Antarctica 88 review, it is safe to say that you can conclude that this game is an exciting game worth playing. If you love creepy horror games, Antarctica 88 is perfect for you – creepy environments, horrible atmospheres, and scary-looking creatures. Our Antarctica 88 download process is straightforward – so what are you waiting for? Hit that download button.