Download Alien Isolation APK to discover the true meaning of fear. All you need to do is run, hide and survive in this horror survival game. Do you think you can make it?
An In-Depth Description of Alien Isolation
Alien Isolation is the mobile version of the popular PC horror game, so if you are a fan of everything horror-related, you might want to sit down for this one. This survival horror game was launched in 2014, published by Sega for Windows, and developed by Creative Assembly. The game is based on the Alien film series, which places a lot of emphasis on survival – you are unprepared, but you must survive, outsmart and fight your enemies with weapons like a flamethrower and make it out alive.
Alien Isolation is all about a female character called Amanda Ripley. Ellen Ripley, Amanda's mother, promised her daughter that she would come back home to celebrate her eleventh birthday, but unfortunately, she never made it. Fast forward to fifteen years later, Amanda Ripley is all grown up but has gone through her childhood without her mother. To make matters worse, she does not know the reason behind her mother's strange disappearance.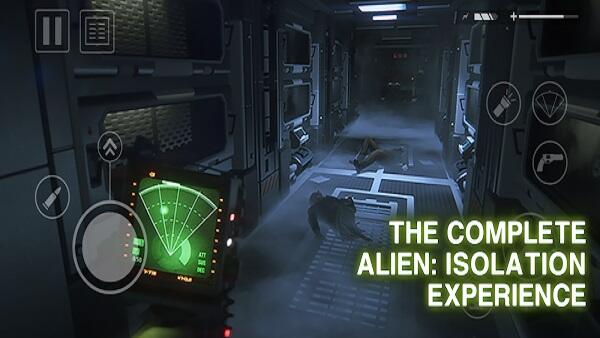 Amanda Ripley is set on discovering what exactly happened to her mother after she learns they have recovered the flight recorder from her mother's ship (the Nostromo). She is determined to find out the truth about the Sevastopol space station and solve the mystery surrounding her mother's death. Unknown to her, she will come face to face with an unknown menace, and this is where the horror story begins. Now, there is only one thing on her mind, and that is to survive.
The Sevastopol space station is no longer what it used to be – there is a Xenormoph on the loose picking up humans for lunch, the androids have gone rogue, and the survivors, or what is left of them, are shooting any moving thing. It is chaos, and you have to make it out alive. As Amanda Ripley, players will have to navigate an unpredictable world and deal with confrontation on all sides (a ruthless alien and a panicked population).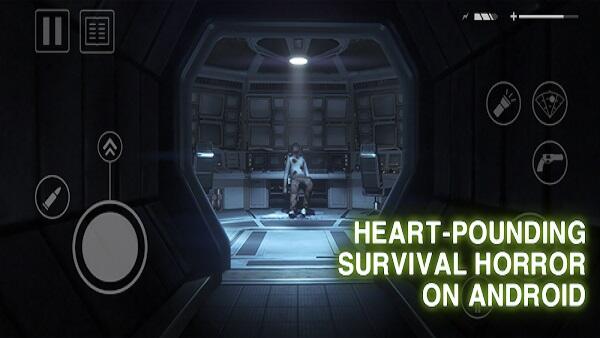 The Xenomorph will be trying to track you down, and no matter where you are in the space station, it will find you. You need to use your tools to cause distractions, use weapons to fight enemies, use your engineering intelligence to unlock the doors, etc. In all that you do, you have to be one step ahead of the Xenomorph. So now, I ask the question again – do you think you can make it?
If you think you have a shot, go ahead and download this game – our site offers an Alien Isolation free download process that is straightforward so that you can get right to it.
Features of Alien Isolation
Alien Isolation is a game that will surely keep players on their toes, and they will need to focus on getting the best results. So what are you waiting for? Let us take a look at some of the exciting features this game has to offer. Access the Alien Isolation latest version from our site and get to playing!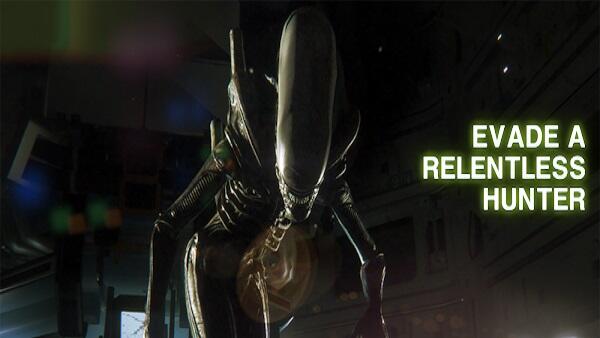 Graphics and Sound Effects
Sound effects make a horror game scarier than normal, and Alien Isolation understood the assignment. The horror in this game is excellently displayed through the graphics and sound effects. The monsters (aliens) have a creepy appearance, and survivors let out a scream when they are being attacked. This alone is enough to make you jump and drop your phone out of fear.
People say that the Alien Isolation mobile game's graphics are more outstanding than the PC version. The graphics are so realistic that one will think they are actually in a space station fighting aliens. All the details in this game are beautifully expressed through sound – the screeching of creatures, the creaking of doors, etc. Players will surely enjoy their gaming experience.
Controls
When you access the Alien Isolation download for Android, you do not need to worry about controls as there is no need for many buttons to move in the game. The game features an on-screen button layout for all actions – tap the torchlight to light things up, press and hold the weapon button to put things together, etc.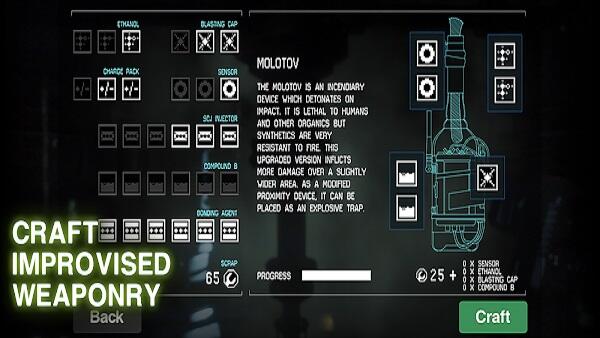 The game also features vibration feedback and gamepad support, but players can turn this feature off. Players can play with an Android-compatible keyboard and mouse and can also reposition or resize the on-screen joysticks and buttons if needed.
Improvise and Survive
To survive in Alien Isolation, players need to improvise. This is because their character, Amanda Ripley, goes underequipped to the Sevastopol space station. So, you will need to search for hidden resources and put different items together to serve as weapons and deterrents. Your inventions are what will help you to survive.
Master the Alien's Moves
If you want to beat the enemy, you have to think like the enemy – figure out how the aliens work and function so that you can easily evade them. You have to calculate your moves perfectly because the slightest mistake could lead you to become lunch. You can crawl through ventilation ducts – the aliens are three times the human size, so they cannot reach you there – and hide in the shadows till they leave.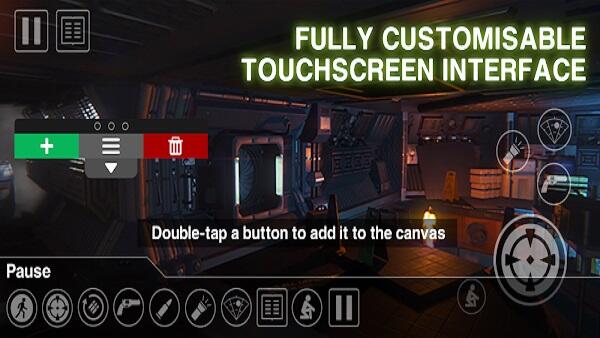 The Aliens
Of course, the moment you have all probably been waiting for. What are these aliens, how did they come to be, and what do they want? To answer the second question, the aliens are the results of a failed large experiment aimed at creating invincible warriors but instead created a specie of terrifying monsters called the alien.
The aliens are shaped scarily – they can easily find their next prey when present in a room through their heart rate, and they track human beings with their ears and eyes. These aliens are brilliant, so you must never underestimate them. This is because they are part of human DNA and can learn from the tricks you play.
So it would be best if you never repeated the same traps, distracted them in the same way, and stayed in the exact location for too long.
Conclusion
Alien Isolation was inspired by the 1979 film called Alien (a sci-fi horror by Ridley Scott). In this realistic horror survival game, players have to do all it takes to survive. Our site offers an Alien Isolation download process – what are you waiting for? Hit that download button now!