Download Alien Creeps APK, a survival strategy game for battlefield lovers. Do you have what it takes to plan the best strategy and win the tower war?
An In-Depth Description of Alien Creeps
The Alien Creeps game is about heated action battles, an exciting survival strategy game involving explosions, lightning bolts, helicopters, and many devious enemies. To win this battle game, players must blast the Alien Creeps with their powerful strategy, attack them with the supercharged Tesla power, and cut them down using armed heroes and infantry units.
As a player in the Alien Creeps game, you must defend a gateway from the Alien Creeps coming at you in different directions on the map. To do this, you have to build towers (as a defense system) in the different paths the Alien Creeps have been spotted to stop them from entering the gateway.
As a player, you have a certain number of lives; anytime Alien Creeps make it through the gateway, your lives are subtracted. When you no longer have any lives, that equals a game over. So, the goal of the Alien Creeps is to get through your defensive towers while your goal is to stop that from happening.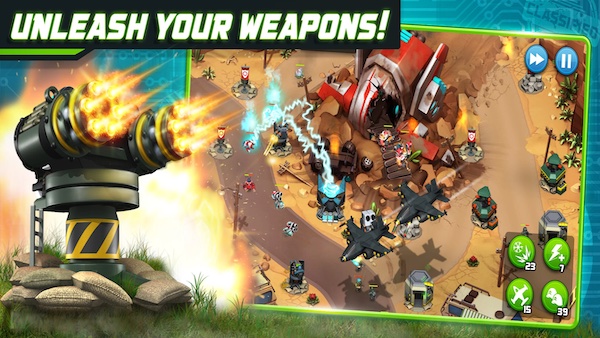 In Alien Creeps TD, players can choose a wide variety of towers to protect Earth from the aliens (a laser tower capable of shooting through shields, an all-purpose machine gun tower, a rocket tower that can eliminate groups of aliens at a time, etc.) In addition, players can equip their towers with various fixtures to cause more damage to their enemies.
For example, they can use missile launchers, machine guns, and barracks to generate infantry units on the main path (mowing the Alien Creeps down). There are multiple heroes in Alien Creeps TD that players have control over; they can move freely around the layout and available towers that have been built.
These heroes range from regular commandos to special forces; they are deadly with enormous power, but players must be careful because they can die if the Alien Creeps are too much to handle. The regular commando unit is the only free option as the other two teams have to be unlocked with real-world money.
When things get tough in the Alien Creeps game, players can use their Tesla tower to zap the Alien Creeps. Tesla towers are found on each level and have limited charges, so you cannot use them unless necessary. The standard Tesla tower charge is three, but you can pay using gem refills to access more.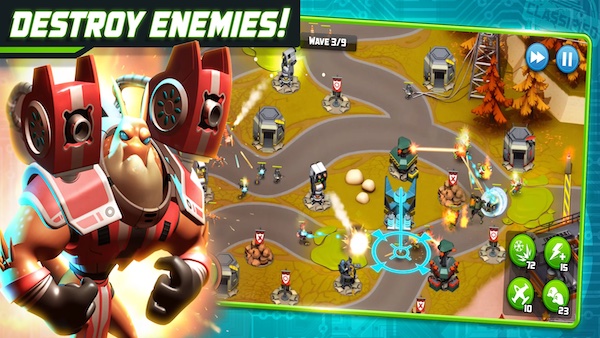 You can also use a helicopter filled with an airstrike or infantry units to wipe out a large sector of the Alien Creeps TD map. This will help you to eliminate a large amount of Alien Creeps within seconds.
Now, you can spend your free time-fighting in epic battles against Alien Creeps in this fun and exciting game published by Outplay Entertainment Ltd. Do you think you have what it takes to defend Earth and save the day? The Alien Creeps download process is straightforward as it is available on Android and iOS devices.
Features of Alien Creeps Tower Defense
Now that you know how to play the Alien Creeps game, let us look at some of the exciting features of this game.
Game Modes
Alien Creeps TD is not a challenging game until you pass the first two to three levels; the game becomes quite challenging. This is mainly because of the introduction of new Alien Creeps that are quite difficult to eliminate, making the levels quite hard to pass.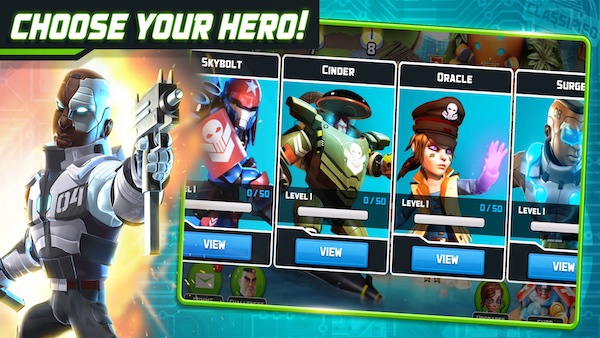 In Alien Creeps TD, you can play each level in three different game modes, and they are categorized according to their difficulty. The standard and easiest is the fun Campaign mode, which has over twenty levels. Each level lasts about twenty minutes, meaning players can enjoy a quick game wherever they are.
Players can also opt for the Veteran and Spec Ops modes; these game modes are more challenging than the Campaign mode. They offer bigger challenges and a smaller number of air strikes and reinforcements.
Double Currency System
Alien Creeps TD offers a double currency system that players can use to upgrade their towers, heroes, and special reinforcements. The in-game currency is earned when players complete missions and gems obtained by using real-world money or when players eliminate some aliens.
Gems are used to buy more air strikes and reinforcements when you run out of them when playing a level. When upgrading your towers or any other reinforcements, it takes time to complete them. You can use your gems to complete these upgrades instantly, so you do not have to wait a long time.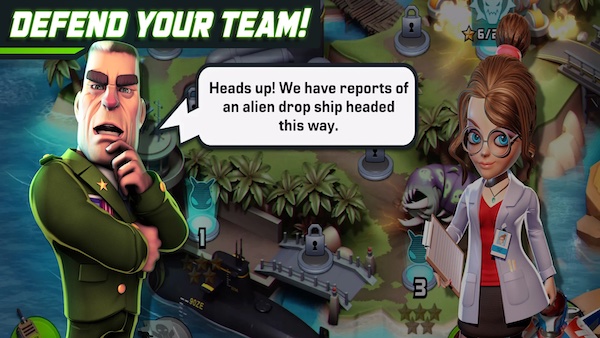 Players can use the special challenge section to get more gems, reinforcements, and gold. In this section, players have to defend different levels and have only one life. At the end of every level, players can choose to cash out their rewards or continue playing, but if they fail the level, they lose all rewards.
Alien Creeps Heroes
As stated above, Alien Creeps Heroes have enormous powers and can be controlled by players. They walk freely around the layout and can attack the Alien Creeps but die if the aliens are too strong. Some of these heroes include:
Flak: an aggressive character with little patience, only happy when he is out on the battlefield fighting against Alien Creeps.
SkyBolt: a robotic unit built and designed by Odei Dynamics. An ultimate airborne weapon used in eliminating Alien Creeps.
Barrage: a cybernetic super soldier and the youngest child of a military family who eliminates Alien Creeps with his Uzis in both hands.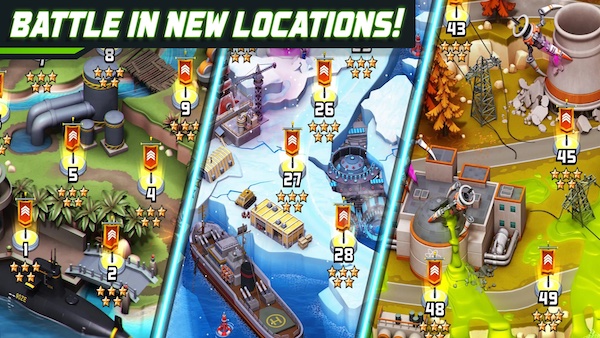 Other features of Alien Creeps TD include:
Players can fight against Alien Creeps at high speed with the fast-forward feature.
The soundtrack is top-notch, and the visuals are high-quality.
Players can invite allies to fight this tower war with them, and they can share reinforcements and airstrikes.
There are fifty explosive levels for players to enjoy.
Players can unlock new abilities and towers to aid them in battle.
Conclusion
Defend the Earth, deploy your powerful heroes, and devise the most outstanding strategic defense in the Alien Creeps TD game.


Join Telegram Group
Download Alien Creeps APK, a survival strategy game for battlefield lovers. Do you have what it takes to plan the best strategy and win the tower war?