Download AdVenture Communist APK to enjoy an adventure as a creative communist leader. Grow your empire by building a sustainable environment for your comrades.
About AdVenture Communist
AdVenture Communist is a strategy-based game that allows players to build and grow a community of nothing into an empire of something. The mission is to create an environment that can foster the interaction and growth of communists. The game starts humbly by allowing you to plant potatoes and transform this into something more intriguing by ending up leading a communist utopia.
It's a clicker game, so you won't find it difficult to navigate the game features. You'll be able to start as a lowly farmer planting potatoes and spend much time clicking ok the screen to manage various resources. This game is similar to its sister game, Adventure Capitalist, so you won't have a hard time playing if you enjoyed the latter.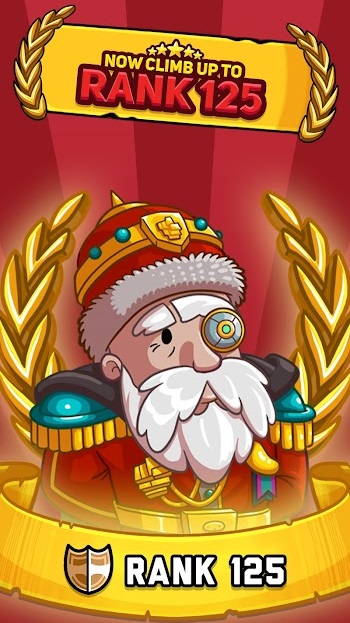 Although the graphics on AdVenture Communist seems low and unattractive, the designers did manage to create beautiful scenery for players. In addition, the 2D game design has a nice layout with a simple UI that anyone can easily relate to. The colors aren't too bright, but much effort goes into designing the screen details to show the crops, and the game interaction is pretty decent.
AdVenture Communist is a decent game designed by Hyper Hippo, a popular game developer with similar games to its name. The game is free to play on any Android device and can be accessed in multiple languages. In addition, you'll be able to play as long as you are above 3 years. Since its release, AdVenture Communist has gained much traction online, gaining millions of players on Playstore and an impressive rating from its players.
Gameplay
The game has no difficult attributes or elements in its gameplay. Various features make the game interesting even for casual players. The gameplay allows you to build an empire from scratch by planting potatoes. Although you'll start as a lowly farmer, you'll be able to scale this by more farmers to join your cause and help create the ideal farm you dream of. You can play the game by tapping across various buttons to plant, harvest and process your produce.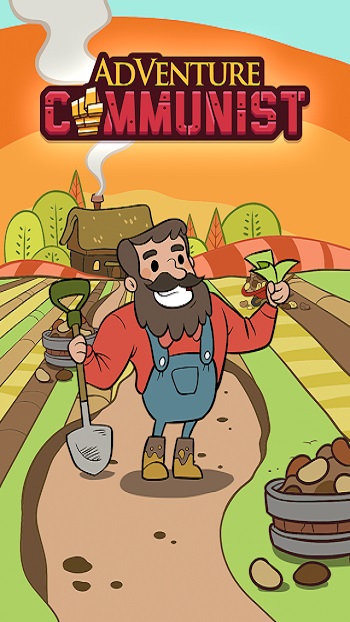 The more farmers you have aboard, the easier it is to manage your farm and bond your farmers. You'll then be able to create communes and collectives that help you manage everything. The game might seem simple at first glance, but it still has a few elements that make it challenging and interesting to play. For example, you can create various jobs for your comrades and complete various initiatives. So, the goal is to create a functioning community where everyone is willing and happy to contribute to the growth and development of your empire.
Game Features
Some exciting features make AdVenture Communist unique and great to play. Asides from its special gameplay and concept, you'll also find other elements interesting in this game. Check out some of its features below:
Graphics Quality
The graphics on AdVenture Communist is not the greatest, but it beats those on some other similar games. The game uses a 2D design to create a simple interface where users can interact with various game objects by tapping on the screen. The gameplay is complemented by various texts below the screen, which means you will have access to buttons in the game layout. The colors are not too bright but are pretty decent for this game since it's more focused on gameplay than the visuals.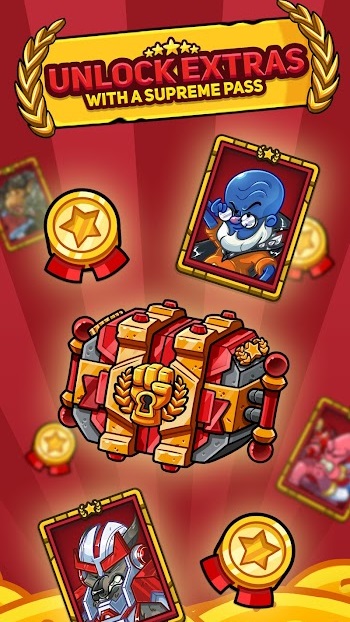 Idle Gameplay
The game is a product of Hyper Hippo, creating a simulation of the capitalist economy. Although all you have to do is click on the screen, you'll still have to develop your empire with plots of land available to plant your potato, hire more farmers and pay them with the farm products. You won't actively be involved in the gameplay, so you can idly enjoy the game while focusing on other activities.
Potato Empire
The potato empire is the major challenge here. Your sole intention is to create an empire that provides food for the people. You can develop your potato empire, where you build farms and develop them into towns and communities. You'll also be able to increase your workforce by upgrading the equipment and farmers working on your farm.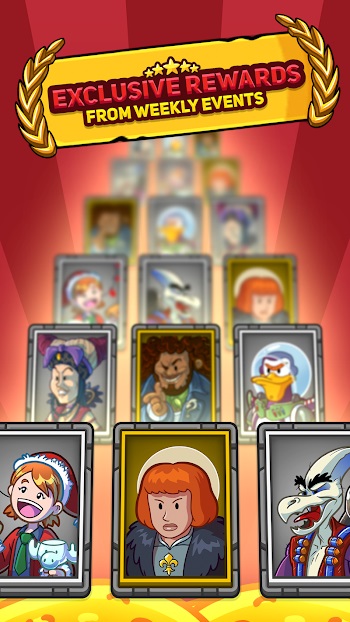 Game Upgrades
There are various game elements that you can upgrade here. First, of course, the game thrives on growth and development, so you must be able to grow your empire. AdVenture Communist lets you upgrade various game parts, such as the plantations, towns, weapons, factories, electricity, and other systems. You'll be able to access more materials every time you upgrade and increase your game level.
Researchers
This game feature allows you to boost your production without breaking a sweat. Researchers are part of the game elements that help you speed up your production. They are like scientists that help bring innovative ideas and solutions to your empire. There are various categories in the game, including Rare, Epic, and Supreme. You'll be able to unlock the researchers by purchasing research capsules and changing available resources.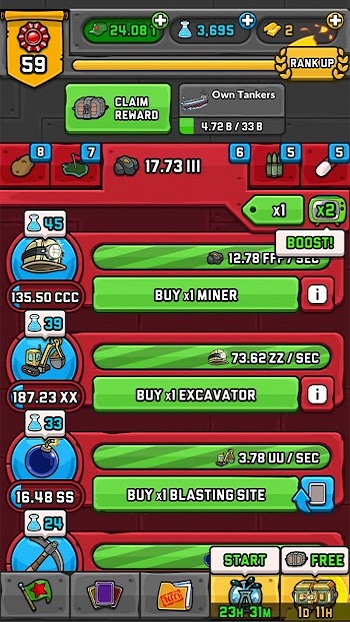 Game Currency
The major game currency is Gold. You'll be able to complete most of the game activities with a considerable amount of Gold. Hence, players can buy capsules, science, and time warp with this in-game currency, depending on how much of it they have. You'll also be able to accumulate capsules that contain Science, Researchers, and Gold by completing basic game missions and collecting the free daily gifts. Watching ads on the game can also give you rewards.
Conclusion
AdVenture Communist is a thrilling game with impressive features delivered in a simplistic approach. The game offers an addictive gaming experience while giving you an exciting experience as a communist comrade and sealing your position as one of the most graceful leaders to manage the potato empire.


Join Telegram Group
Download AdVenture Communist APK to enjoy an adventure as a creative communist leader. Grow your empire by building a sustainable environment for your comrades.