Download Zombie Hunter Sniper APK to play an intense shooting game full of zombies and the horror that comes with them. It's up to you to save the world from these guys!
Introducing Zombie Hunter Sniper
Zombie Hunter Sniper is an exciting mobile game composed of bloodthirsty monsters and shooting action. Players battle against the zombies to prevent the infection from spreading. The game offers you a platform to show your skills in the many challenges you'll face in the game. Additionally, it is an avenue to sharpen your shooting and play another game where zombies reign.
To survive here, you must pick up your gun and begin shooting. Zombie Hunter Sniper is a post-apocalyptic world game where your earnings are based on defeating the zombies. The weapon system is diverse, and the other features are as good. Optimizing these resources will result in you playing the game successfully.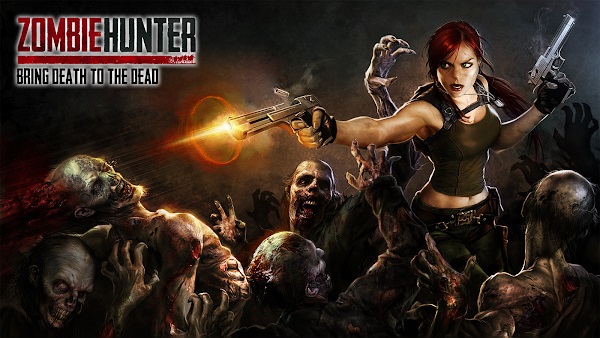 Viva Games Studios released Zombie Hunter Sniper in July 2014. Here, the world faces the pandemic threat, and survival is a war. Zombies are popular because they get featured in many games. The violence in Zombie Hunter Sniper is somewhat extreme. This is one of the things that make the game unique.
Zombies come with death and carnage, which is not different in this game. Zombie Hunter Sniper combines zombie horror with first-person shooter gameplay to give you a game that feels like an action movie in the horror genre.
The Zombie Hunter Sniper Plot
Zombie Hunter Sniper is set in a world riddled with zombies. This is the aftermath of a catastrophic disease. The infection threatens the survival of man as it continues to spread. Some people die while others lose their senses to the disease and become zombies. To reduce the zombie population and save humanity, you must assume the role of a gunman.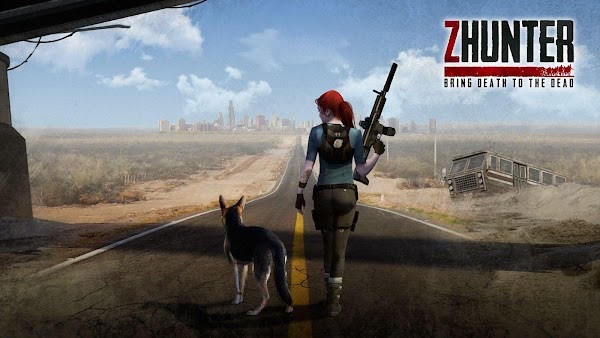 The shooting is mostly sniper-style. You're provided with a vast collection of sniper guns to kill all the zombies in each level. The early stages have few zombies. As you process, the difficulties and number of zombies increase, and you must adjust your shooting speed to match the pace.
Playing Zombie Hunter Sniper
In Zombie Hunter Sniper, your mission is not only to destroy the zombie but also to protect the humans in the land. The zombies chase the epidemic survivors, and you must keep them safe. Don't forget to keep yourself safe too. You can even fight when you're alive.
You'll have to acquire great shooting skills to kill zombies and protect survivors simultaneously. Your skills will help you kill two birds with one stone. Then, with practice, you'll learn how to defeat the zombies without harming the survivors. Zombie Hunter Sniper also has support tools to aid your battles and survival.
The time freeze pauses time so you can move while the characters around you are frozen. As the name implies, the energy boost increases your energy level. Use these tools wisely because they're only available for a short period. Zombie Hunter Dniper also has locations from which you can observe the zombies. You can shoot from these spots too.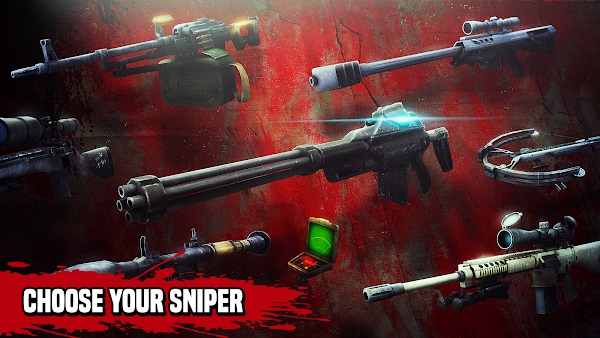 The zombies come in quick waves, so you have to be quick on your feet. However, your efforts are rewarded at the end of each level. Gameplay begins with the campaign mode levels. Here, all you have to do is defeat zombies as they appear. The number of zombies you need to destroy per level is shown at the top of the game screen.
Zombie movement is slow in this game, so it's easy to determine the direction and action. It takes at least two shots to take down the zombie when you shoot at the body. However, a straight shot should do the job when you aim for the head. Although it is not easy to achieve, it saves time and causes critical damage to the zombie.
Chief Game Features
Zombie Hunter Sniper is made up of fun features that make it a fun game, and they include:
Graphics: Zombie Hunter Sniper's visuals are made up of 3D graphics. The quality is nothing special, but the designs are realistic. From the zombie, you can see this much. The simple graphics help ensure configuration requirements for different devices are not too harsh.
Weapon Variety: Most shooting games have diverse weapon systems, and this one is no different. The game offers a colorful arsenal of sniper guns such as Barrett and M200. The collection also features machine guns, pistols, and cannons. When you complete missions, you earn money that can be used to purchase more guns from the store. The four upgradable elements of the guns are power, stability, zoom, and capacity. You can also upgrade your weapons by adding new parts or maximizing effects. In addition, you get to experience handling various weapons. You can even use two guns at the same time. Finally, the game has a weapon trial mode where you can try out the weapons available.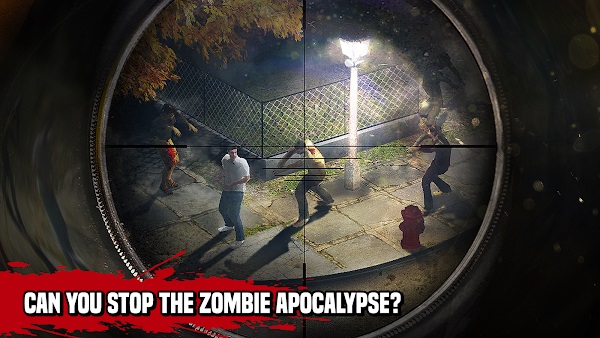 Offline Game Mode: Zombie Hunter Sniper allows you to play offline. This means you do not require an Internet connection to access the gameplay. So go through the missions, weapons, and locations without worrying about your internet connection's stability.
Support Tools: These include boosts of different types, from energy boosts to the support of the dogs. When you unlock dogs, it's easier to kill the zombies. The dogs help you find the zombies and assist in defeating them.
Become a skilled sniper with the aid of these features and the missions in Zombie Hunter Sniper. The missions bring you a variety of zombie situations with their peculiar surprises. Rely on your weapons and skills to get you through the obstacles and challenges you'll encounter.
Conclusion
Zombie Hunter Sniper teaches you to combine skills, strategy, and your knowledge of the game to play successfully. Each mission is difficult, but the resources in the game are enough to see you through. The gameplay is straightforward. All you have to do is kill zombies in different ways and places.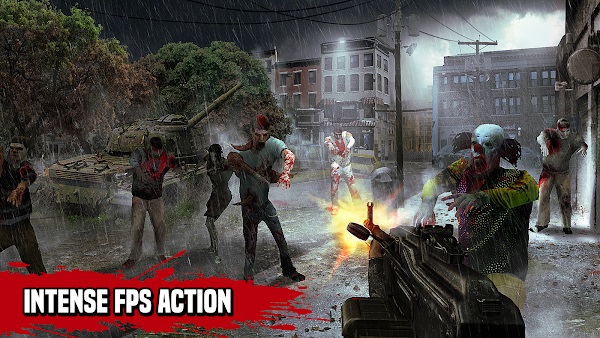 It is an addictive game because of how easy it is. Of course, there are difficulties, but with practice, you'll be able to overcome them. It is not far-fetched to refer to Zombie Hunter Sniper as a movie-like game. If zombies don't scare you, you'll have lots of fun playing this one!