Download YouTubers Life APK and get the life of a famous influencer in the most realistic simulation ever! Learn to be an influencer and live out your desired character.
About YouTubers Life
YouTubers Life: Gaming Experience is an influencer simulator game that allows a player to live out the life of an upcoming influencer from the bottom to the top. The game was offered and released by gaming company UPLAY Online on the 18th of May, 2017. It has amassed over 100,000 downloads since its release and can be downloaded and enjoyed on various mobile devices with operating systems as low as Android 4.4 or higher.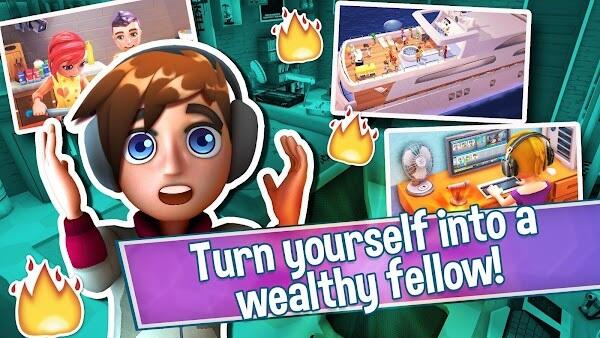 YouTubers Life is a lifestyle game where the player has to live out the personality of a YouTube influencer trying to climb up the ladder to get to the spotlight. The player has to lead the character through a series of events that help to determine the turnout of the character's career. The game is very realistic as the player is completely tasked with the character's responsibility, decision-making, and life choices.
YouTubers Life is a great place for aspiring influencers and people who dream of a life of popularity to get an overview of what it takes to be a superstar. Even if you do not fall into this category, you can always take the time to live in the shoes of all your favourite influencers in a fun and captivating environment.
What The Game Entails
At the beginning of the game, you will be directed to select and dress your character based on gender and style. Therefore, it is very much advisable to keep a style your viewers and followers will recognize and know you for, although it is okay to change styles along the way if you so please.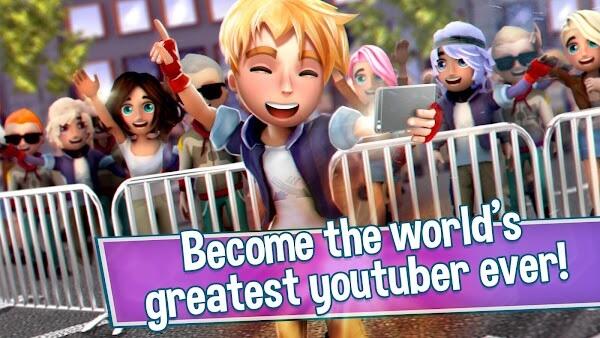 Your task is to regularly upload videos to your channel while completing your daily tasks and keeping yourself in shape. You have to be consistent about your channel and updates so that you do not lose your followers. Your content must also be unique, engaging, and spicy, so your followers don't get bored and increase your positive reviews.
As a person who will be in the eye of the public, you will have to embody a personality that will be interesting and easy for people to align with. To make this possible, you need to upgrade your character continually and fix your space, dress, and personality to fit with that of an influential character.
You will be provided with a load of options for channels like cooking, fashion, lifestyle, music, comedy, and so on. Be sure to select a field that you are versatile in and that interests you so that you do not have to opt out or change it later. That would depict inconsistency and decrease your progress.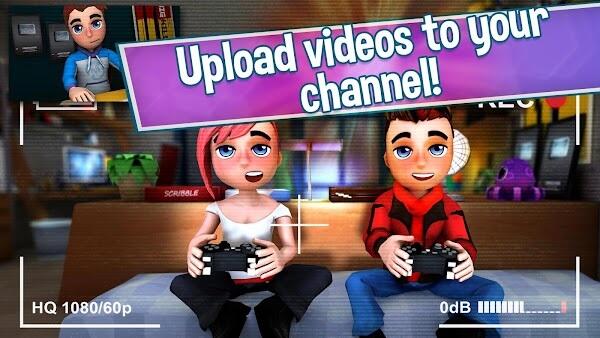 After selecting a topic you want to base your channel on, the real work then begins. You have to shoot quality videos with amazing content while also doing your best to minimize cost since you're just starting and don't have much money. It is very important that the quality of your videos is top-notch, and to make this possible, you will have to increase something called the Render Point. This render point can be increased as the player progresses. You can make unique content with a higher render point. You will also access special effects and elements that enhance your video quality and follower engagement.
As part of the fun and thrill, you will be invited to social gatherings of fellow YouTubers and meet your seniors who have been in the game longer. Feel free to ask questions and learn the things you don't know. Also, familiarize yourself with them and increase your social network.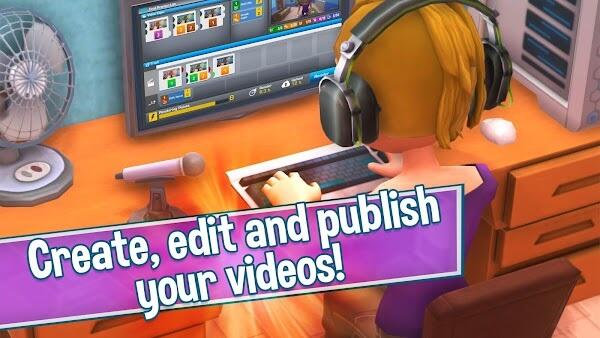 You'll be able to monitor your character's progress as they grow, so you can see when they are finally getting to the top of the ladder. So do not be discouraged or overconfident about your rate of progress, as the case may be, but rather work hard till you finally get to the top of the ladder and can live the wealthy, popular life of a high-class influencer that you have always dreamed of.
Similarities to the YouTube App
YouTubers Life has a game concept that revolves around the idea of YouTube and influencing, so the game contains many similarities to the YouTube app environment.
As a result, gamers will have a standard idea of the operation and algorithms of the YouTube App and consequently be able to skillfully manoeuvre the app in real life. Asides from that, people who have thought of an influencing career but do not have enough confidence to start on the app can use a proper simulation to test their abilities, like that which YouTubers Life provides.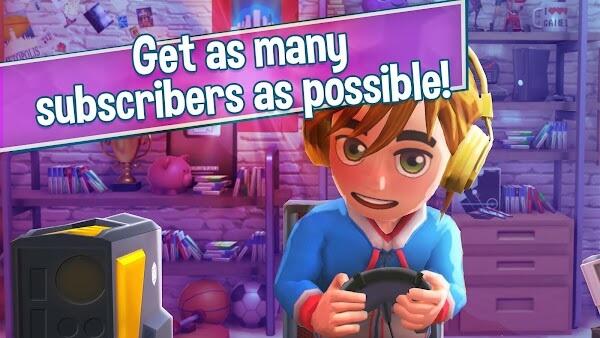 The game environment, graphics, and designs are built on sharing striking similarities with the original app. There are all the available buttons and directions to successfully upload and edit the video as you would with the normal app.
The game contains a comment section, which is the interactive section of the game, and you get to receive feedback from your viewers concerning your content. It is important to go through these comments carefully, as there may be suggestions and improvements you need to implement stated in these comments. You should also be well aware of nasty and discouraging comments that may be dropped in your comment section. Keep in mind that it is quite expected to receive an ill talk from some viewers, but do not let this get to you, and keep working hard till you get to the top of the ladder.
Conclusion
YouTubers Life: Gaming Experience is one that you would enjoy, given its immersive and realistic content. It is a great way to pass the time, as you can live in a world of your favourite celebrities, and try new ways of life. It's suitable for gamers all over the world, no matter your age or gender. The game will, however, be particularly enjoyed by people who are more affiliated with lifestyle games.