Download Warnet Simulator APK for a simulation game where you build a business. Create your internet cafe from scratch and watch it grow into a business empire.
About Warnet Life
Warnet Simulator is a virtual simulation game that creates an environment for you to build your internet cafe from scratch. You'll be able to do your business around a profitable venture whereby you offer internet services to the customers. However, you'll also have to ensure the business continues to thrive and ensure all your customers are happy at every step of your growth. There are many features to ensure you can continuously scale your business and establish yourself as one of the bug names in the industry.
The game allows you to access a standard room for your cafe. And thanks to the graphics and visuals, you'll be able to create a beautiful and well-organized business in a matter of time. All the features in this game are sure as real as possible, making it easy to discern the elements from each other and creating a beautiful environment for the customers. Of course, you'll have to combine interior design with business growth to thrive in the game, so some knowledge of either will significantly help.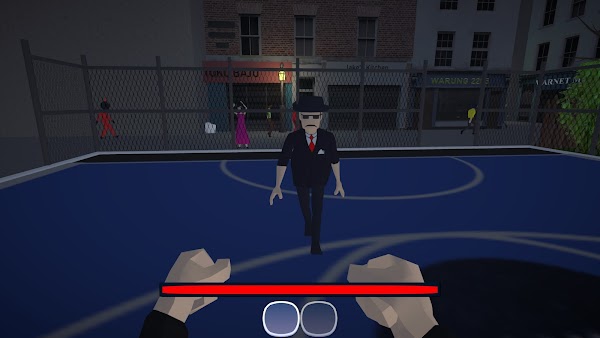 Customer satisfaction is one of the most significant factors to consider while playing here. You'll have to ensure your customer are satisfied and aren't throwing a fit. If you can't provide exemplary service for them, they'd get angry and reduce your progress. Hence, you must always ensure you don't leave the cafe long enough for you to be missed. Likewise, it would be best if you continued to scale the business at any opportunity.
Akhir Pekan Studio is the brain behind the game. Like most simulation games, this game also requires strategies. The game interaction is possible in English, and you can install it on various android devices. The content rating is +12, so anyone younger than twelve can't play. However, you can join the millions of players on Warnet Simulation when downloading and installing the game.
Build Your Internet Cafe
The game is pretty easy to play, thanks to the simple storyline. First, you'll have to start the internet cafe in your garage. So you'll only have access to minimal resources and have to improvise at this stage of the business. However, as you grow, you'll find basic tools and equipment to add to your garage to create a small internet cafe. So, the first task here is to to ensure you collect all the objects you need to set up the garage.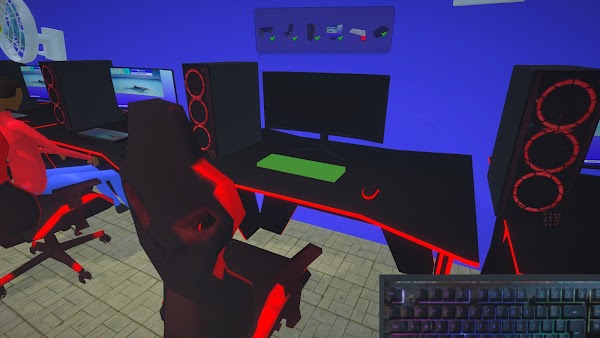 Once you're set, you'll then be able to progress to the next step. You'll have to scale your business by upgrading all the essential equipment you've added. For example, you can improve the luxury of your chairs and table or your internet provider's speed. All these changes will make your customers pay more for your service, boosting your revenue generation too. So, you'll spend most of the time upgrading your business and ensuring the users are satisfied with your services.
Game Features
Warnet Life has many features in store for players who enjoy simulation games. You'll be able to create a business out of nothing, and here are some of the game features that will help you do this:
Graphics
The graphics quality on Warnet Life Simulation is not the most impressive, but it does get the job done. Rather than a bird's eye view of the whole area and having to click throughout gameplay, you'll be able to see everything happening around you as your play. As a result, you can enjoy a great game in a beautiful environment with realistic elements. The game allows you to add basic objects in the beginning and then improve to add sophisticated ones that will beautify the environment and improve your service delivery.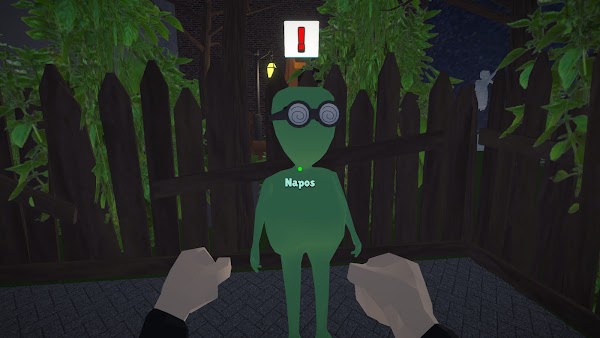 Earnings and Transactions
Although it might be low at first, you'll be able to earn little amount from customers using your facility. So, your only source of income with be the computers you've provided for people to use. Hence, the more exciting features you add, the higher you'll be able to earn. Your goal will be to ensure continuous cash flow, so you'll make money from customers and reinvest in your business to improve and create an establishment that's both large and famous.
Many Characters
There are many characters in the game, and you'll be able to interact with many of them. Rather than getting the same visitors with the same characteristics, which will get boring, you can get various customers. There is a change in the type of customers you receive for every development you make. So, you'll begin to attract high-paying customers with different outfits, which adds to the game's variety.
Controls
Controlling the game is relatively easy. You won't be getting a static game environment like most simulation and clicker games. Instead, you'll be able to interact with the game environment so that you can control your character. You'll get action buttons such as movements, jumping, running, and picking up various objects. You'll also be able to roam the city to acquire the necessary equipment, move things around, etc. So the game is much more fun than typical games like the Idle Simulation Series.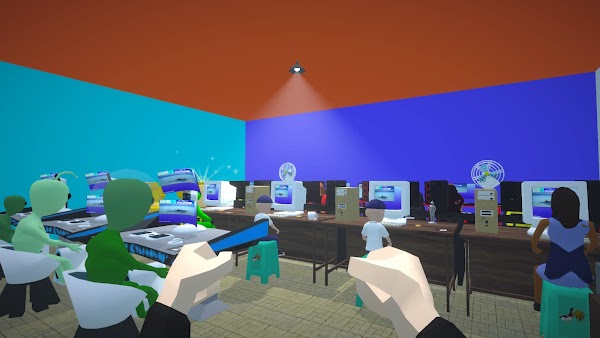 Game Store
You'll be able to visit stores at your leisure to get the latest features to add to your game. Hence, you'll be able to scale your business and get the necessary equipment based on your revenue. You can opt for expensive models if you want to afford them and think it's the ideal ones for your business. On the other hand, you can also opt for low-end options that save cost and allow you to get other things. It all depends on your game strategy.
Business Environment
You'll be able to get a realistic business environment whereby customers increase when you upgrade your services and decrease when you don't provide enough features. There are also competitors in the business environment, so you must keep your business from being sidelined by others.
Conclusion
Warnet Simulator is an exciting game with lots of impressive features. Even though the game control is not the best, you'll be able to get pretty addictive gameplay.