Download Stick Fight Shadow Warrior APK and become the ultimate warrior! This fun and addictive game is the best way to pass the time; while fighting ninja enemies.
Description of Stick Fight: Shadow Warrior
Stick Fight: Shadow Warrior is a fluid, action game based on casual fighting. It was developed by Homecooked Games and first released on the 21st of November, 2017. The game is rated for teenagers, with violence and blood in the content.
Dive into endless fights with ninja armies coming against you and test your survival and fighting skills. If you're good enough, you can be the ultimate stickman fighter while playing this free game offering exciting battles.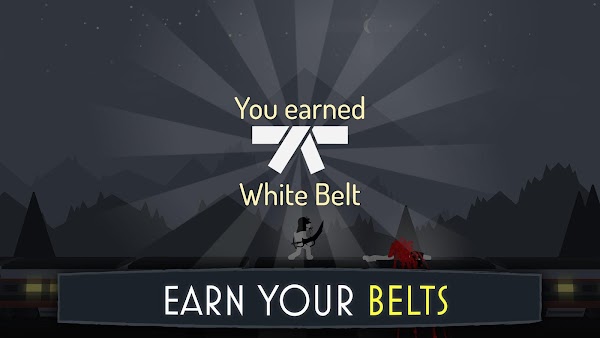 Different game modes enhance the gameplay, whether you're breaking your records while fighting against an endless army of stickmen or fighting in the survival mode. You start with fighting with your hands alone but can unlock weapons fit for a shadow warrior as you play.
As you win fights, you collect coins and can use them to unlock super-cool weapons or customize your player. The developers of Stick Fight: Shadow Warrior did a great job with the physics and fluid fight scenes, with attention to detail. You can jump and land a flying kick, punch them in the face, or destroy armies of ninjas with your weapons.
If you enjoy playing casual and action games or want an addictive and fun game to pass the time, Stick Fight: Shadow Warrior is ideal.
Casual and Addictive Gameplay
Stick Fight: Shadow Warrior is based on the Great Stickman War, which you have to end by making the ninja generation extinct. Destroy the factions fighting for power and unify the stick people on the good side. The game is designed in the style of stickmen with no facial characteristics on 2D graphics.
Go on an adventure with your stickman warrior to many places while trying to defeat the evil ninjas. As you go through battles, your power increases. The game features maps that allow you to get around easily, and you can acquire new skins, weapons, and skills on the way. Although it does not dwell on the storyline, it's a fun journey to get through on your way to becoming the best warrior.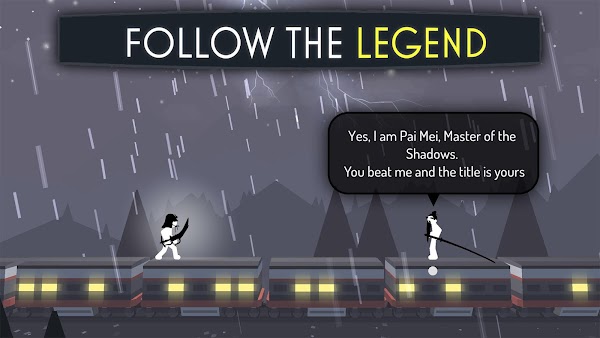 Keep in mind that although Stick Fight: Shadow Warrior might sound complex, it's pretty easy to play and features fun elements. It's a hypercasual game that will keep you addicted because of how fun it is.
The character on Stick Fight: Shadow Warrior is at the center of the page, and enemies usually rush towards him from both sides. You can easily control the game by tapping the screen. If you press the right, you attack the enemies coming to you from there, and the same goes for the left. But if the attack fails, you will be defenseless for a short time and prone to defeat.
As you progress in this game, you can unlock different weapons and objects for your character. Stick Fight: Shadow Warrior also comes with different enemies, all of which come with varying attack patterns. It's important to identify them so you can easily beat them.
Some of these enemies include:
Red Stickman: The red fighter is usually armed, making it harder to defeat them with your normal fighting skills. You can leverage your weapons to defeat this enemy.
Green Stickman: The green stickman uses sly games and tricks to get around you. Avoid falling for the tricks, but stay on alert while fighting against them.
To become the warrior boss in this exciting game, you must unlock all nine belts by defeating powerful bosses. To conquer any ninja enemy, you must have quick reflexes and helpful tactics based on their fighting style. Also, you must avoid using same tactics the game can use against you.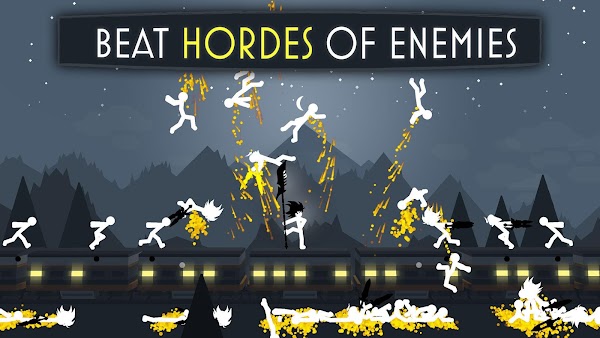 There are different game modes that you can dive into. The street fight mode requires you to fight against stickman after stickman in an attempt to break your records. You will need to use your coins to get access to the special missions to win the belts.
The stick belt mission is another mode you can use with your coins. This is a special duel between you and the bosses, and you need to destroy them to get stick rewards and advance to harder levels. Once you defeat them, you become the boss warrior of the game.
Remember that these missions come with specific tasks you need to complete while fighting, like killing three red enemies in one game, reaching a particular score without coins, and dying an exact number of times. Only if you complete these missions can you get the belt.
Customize Your Player and Earn Rewards!
Since Stick Fight: Shadow Warrior is all about stickmen, you might wonder how you customize your player. But you can enjoy defeating the enemies and warriors in style. The coins you earn while playing the game can buy clothes and helmets for your stickman to look great while fighting.
There are tens of outfits available, but that's not all you can purchase. Your coins can also buy over 70 weapons on this shadow warrior game. These weapons make it easier for you to win against the red stickman and defeat multiple ninjas simultaneously. The weapons include swords, sickles, spears, armors, hats, and invisible powers. You can combine more than one weapon to increase your winning odds.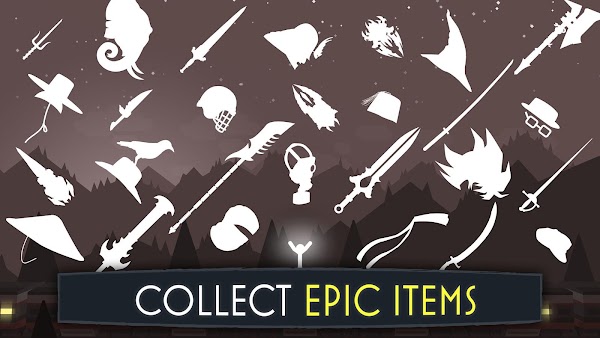 You don't always have to buy the weapons you need; you can win them instead. Sometimes, weapons are given as fight rewards in the Stick Fight: Shadow Warrior game, whether in the street fight or stick belt mission. You can earn coins and other rewards.
Conclusion
Stick Fight: Shadow Warrior is a fun and action-packed game you can enjoy playing whenever you're free. With an endless horde of ninjas that you have to defeat, it will keep you engaged. Benefit from the easy controls, although keep in mind that it's a bit hard to master! Customize your stickman warrior and use amazing weapons.