Download and install Shadow of Death APK to battle a series of monsters and learn the shocking secret of how all these monsters came to attack a certain kingdom.
Description of Shadow of Death: Dark Knight
Shadow of Death is a game in the action genre that every action lover should play because it offers a new kind of experience. This game reached a million downloads barely three months after its release.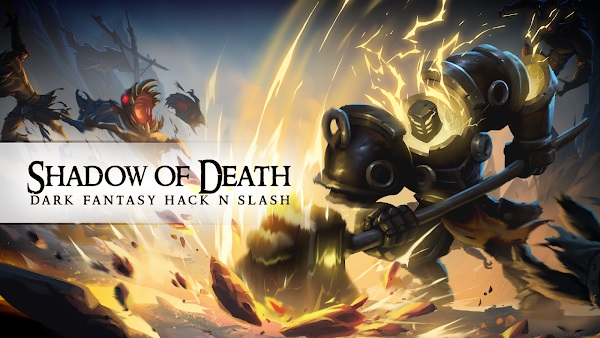 Kinds of games like Shadow of Death always have thrilled players, so they often stay ahead of other games in their genre. After a successful series of games produced before Shadow of Death, the publisher decided to release this incredible game to all gamers worldwide. Shadow of Death is a blend of dark colour characteristics and attractive gameplay.
The Plot
This game has a detailed and long plot. With the plot of the game, you will understand a lot of things about the game, for all the necessary information you need is in the plot.
The events of this game occurred in a place known as the City of Light; it's a city where a certain ruler known built a wealthy and prosperous kingdom by heaven's supreme gods. The king formed the Council of Thunder. The job of the Council of Thunder is to guard the old knowledge that has been missing for many thousand years. All the knowledge in heaven and earth (Astrology, Medicine, Magic, and so on) is withheld by the Thunder. Because f this council, the king created a successful dynasty in Auron world.
But misfortune can always strike whenever. One fateful day, the sister of the king became ill and died. Overwhelmed with guilt, the king sought out the Council of Thunder to discover how to resurrect his sister. The king combined Alchemy, Medicine, and Magic with his incredibly bright knowledge to form solutions. However, while producing this cure, an accident occurred and caused the most horrible epidemic in the history of humanity. Things turned ballistic when there was an explosion at the lab, and the epidemic engulfed the entire kingdom.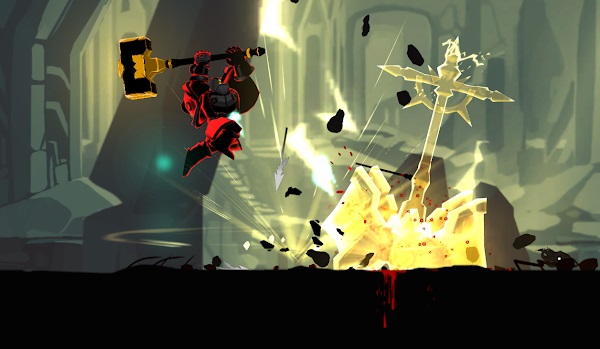 The ruler was nowhere to be found. The monsters took over all the kingdom. There was no one to cure this horrible disease. A knight known as Max appeared at that moment. This knight was the commander of the soldiers of King Luther XIV, and he had just come back from a battle with neighboring kingdoms. He was lucky to receive the power of the gods, but his memory was lost. Now with his sword in hand, Max decided to hunt out the monsters and discover the horrible secret behind the disease.
By playing Shadow of Death, a player will role-play as Max. Your mission is to eliminate the monsters you come across on your path. These monsters will always come after you each time you attract their attention. Do not forget that these monsters develop very quickly, and you do not have to waste time with them. Eliminate monsters based on the task and instructions of the game. Your job is to ensure you complete your tasks to move on to the next stage of the game.
The Challenges
There are over 30 maps with Shadow of Death, and several challenges are available in this game. The game has two major modes known as Challenger and Adventure, including four hard levels – Normal (easy), Hard (less easy), Hell (tough), and Insane (incredibly tough). You do not only come across monsters but also confront huge alpha monsters with incredible power.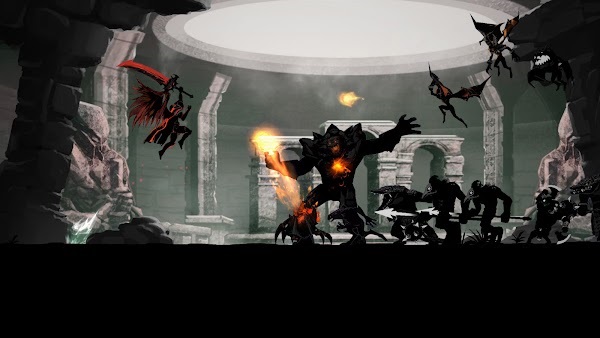 You should upgrade your weapons. This will allow you to eliminate the alpha monster more easily. To save yourself from being attacked by the monsters, ensure that you move as quickly as possible and then launch the blow to heaven. Attempt eliminating as many of the monsters as you can to have the opportunity to upgrade and unlock your skills. By playing this game, you will learn several ways of combining skills through online learning and training.
The Weapons
The equipment system of this game provides a great experience for you. Several weapons and unique equipment are available for your usage; with them, you can easily conquer all the monsters on your path. There are four categories of armour in Shadow of Death – Rare, Magic, Legendary, Damaged, and Common. Each armour type provides you with complete resistance and strength, giving you the chance to form a special style in every character. Eliminating the Boss also allows you to possess some pretty rare equipment.
The Design
Although this game's graphics are only 2D, the graphics are still pretty advanced compared with other 3D games. This game's world is mixed between two colours that contrast light and dark and give the game a special epic. The attack effect will include special colours to the dark hue and give you the will to fight on and on.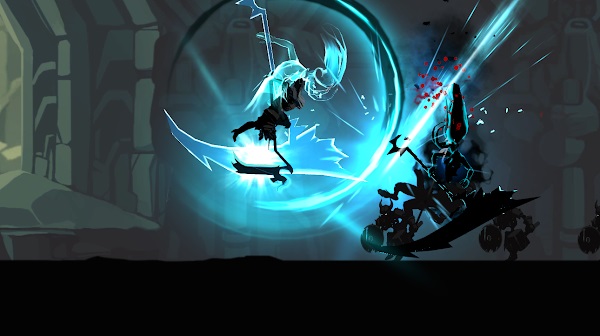 The Bravestars Games are continually improving the game; they are dedicated to providing you with the best entertainment on mobile.
Enjoy Some Unique Features
By playing this game, you have the chance to unlock all four talented characters yourself. Besides that, you will also be role-playing those characters to play in historical and epochal battles. Pick for yourself a dark hero to assist you in exploring this dangerous adventure. Besides, you can also give yourself various gameplay and tactics to eliminate the monsters. Moreover, you are also comfortable and free to enjoy the feeling of putting on rare armour and being supported with special skills to create an as powerful and heroic character as possible.
Select a Player that Fits your Personality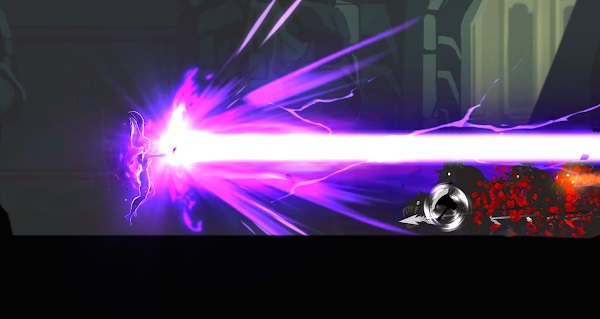 You will receive a series of options from the game, and you can select whichever character you want to be the hero character that represents you. Each hero possesses a distinct personality and special appearance. If you feel that the personality of a particular character fits your preference, you can select a person to act in that role. Then participate in wars with the shadow enemies to achieve a desirable result.
Conclusion
No internet connection is required to play Shadow of Death because it is a free offline game. This game provides an intriguing experience on black backgrounds, such as Shadow Fight 2 or Shadow Fight 3.