Download the Purrfect Tale APK and dive into the world of being a cat owner. Live as you want and become the cat whisperer you've always dreamed of!
All You Need to Know about Purrfect Tale
The Purrfect Tale is the latest virtual reality gameplay where you can simultaneously be a cat owner and a student. More than a cat collecting game, Purrfect Tale is a charming virtual novel where a girl and a cat can magically transform into a human meet. The game can be played on Android, but it requires an updated Android of 5.0 and above.
You play as the girl that found a homeless cat in this 3D exciting comic adventure. The game involves a school girl's life, cat collection, cat transformation, falling in love, and having a great life with your cat. With Purrfect Tale, you can explore a student lifestyle while being a cat owner and fall in love with the sweetest boy ever.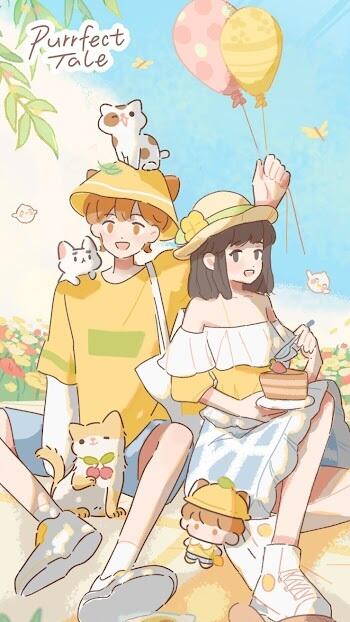 From the romantic thrill, the Purrfect Tale is a smooth and exciting game that allows you to explore the open world with your cat lover.
Comical Gameplay
The Purrfect Tale was developed with comically engaging and exciting gameplay that won't bore its players. If anything, the game is full of adventure that will keep you interested. It's similar to reading a comical story and imagining yourself in it, as this one allows you to explore a new love story between yourself and your cat lover.
It has a main storyline, but you can also go for the sub-stories that include various cats. In addition, the gameplay comes in two aspects, including the interactive comics and cat collection. You can find the game interactions very engaging and exciting, almost identical even to real-life conversations. There are also other animals in the game that you can attract as well.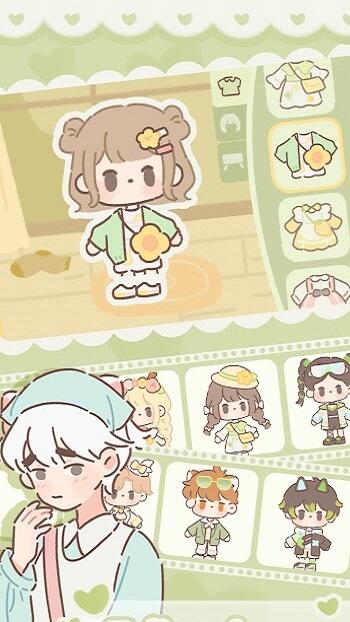 As Purrfect Tale involves helping and saving cats, you become a great animal whisperer. You will also notice that there are mini-puzzles to be solved in this gameplay. Also, an in-game currency makes purchasing items in the game easier.
Interactive Comics
The gameplay is told through comics. To move forward in the game, players need to make decisions. The storyline entails a high school girl trying to shuffle between schooling, her dream, passion, and relationship with friends and family, while also understanding the cat. However, she managed all these relationships through mini puzzles that helped her to interact effectively.
The more she interacts, the better she understands her cat and has a clearer view of what needs to be done to finish up the game. As a result, each interaction will give the player a better understanding of what the cat is about and how to interact with it.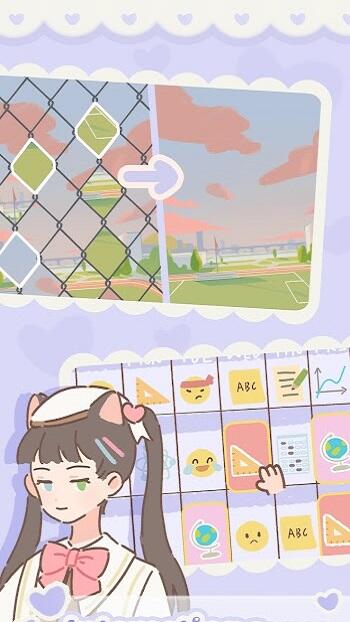 Collecting Cats
Purrfect Tale provides players with a house and many rooms to decorate. With Purrfect Tale, there are over 60 cats to be collected. All in different breeds and various colors. However, cats collected through the claw machine can be interacted with, and you can unlock their stories and level of affection.
Over time, players can generate more cods, the in-game currency mentioned earlier. The game provides players with a house with many rooms and a garden. However, you can unlock rooms in the house, buy furniture, buy wearables, buy farming items, all with Cod. Also, each cat's unlocked stories can be found in the Wecat feature and triggering events of the game.
Detailed Graphics
One of the highlights of Purrfect Tale2 is the graphics, which pull you into the game. As a role-playing game, you can feel like you're in a real-life story, even if the game is designed for mobile.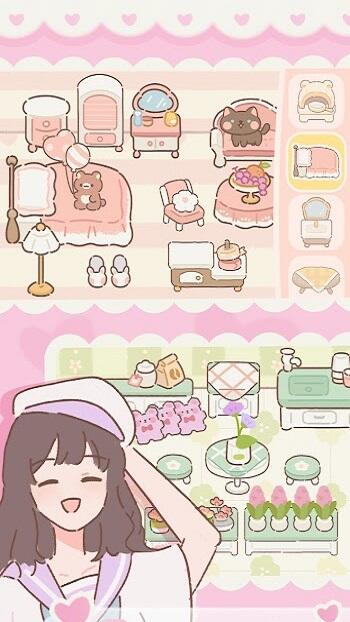 The game uses different comical short reads that provide a backstory of the young high school girl. In addition, the content and stories have other characters from the story that you will get to know as you play the game. This adds more life to the game, giving you an engaging comical experience.
Exciting Features of Purrfect Tale
The Purrfect Tale has fantastic features that enhance your playing experience. Some of these features include:
Highly compatible with all android devices with 5.0 upgrade and higher and is safe with no viruses.
An interesting and engaging plot involving your cat lover and you, the main character.
A role-playing game from the perspective of a high school girl enhances the gaming experience.
3D graphics that make the game look real and mesmerizing. The vibrant and vigilant graphics make the game similar to a real-life comic.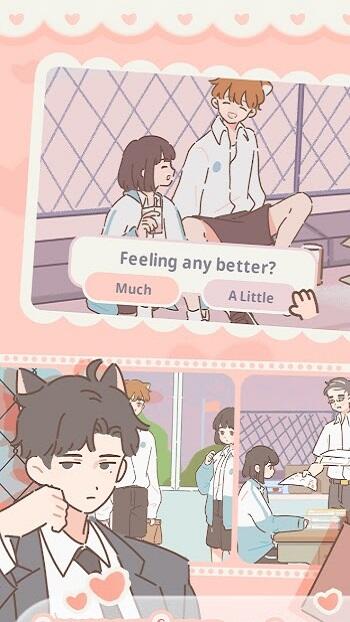 Exciting features from the comical read increase the thrill.
Interactive gameplay with an addictive storyline.
Other Features in Purrfect Tale
There are more than sixty different cats you can unlock to carry out missions in Purrfect Tale. Also, the game is available in 5 different languages to ensure a widespread audience. These languages included:
Chinese simplified
Chinese Traditional
English
Japanese
Korean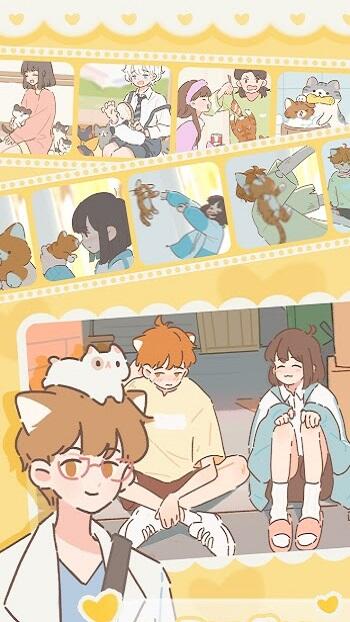 Plot
The game involves waking up and finding yourself transported back to when you were a student. As a result, school life stresses you out, and you find breathing hard under the massive pressure to study and the oppressive environment. However, all these tales have a good turn when you find a stray cat that manages to wriggle its way into your world. Then you discover that the gentle and kind cat was a shy boy. So finally, you get to choose the type of life you want. Either you live a create a cozy home with you and your cat-eared youth where you both have fun, or you keep up with the stressful school life.
Conclusion
If you have played comic games before, you can tell that Purrfect Tale is well-detailed comic gameplay that keeps its players interested and ready to engage. As a result, you are sure to expect fun-filled gameplay and storyline with Purrfect Tale.
The game's execution is already top-notch, and The Purrfect Tale makes the gameplay better with the in-game money, Cod, all the mini puzzles, and cars to unlock. So you can get the most out of the game.