Download PickU APK to access a comprehensive and integrated editing interface. Cut, crop, and add filters and backgrounds to your images with a few clicks.
About the App
PickU is a supper editor designed by PickU corp. The app is free to use and offers excellent Editing tools which are ideal for everyday editing needs. Although this is not the app for sophisticated and advanced editing, it's still one of the best options for na average image editor. In addition, it's available in over 12 languages, and 3-year-olds can use the interface.
PickU is one of the best editing apps you can use to crop an image or make a whole collage with your photos. The editor is packed with lots of tools and features that help users create the perfect image they have in mind. In addition, there are many other functionalities users can get when using this app besides cropping.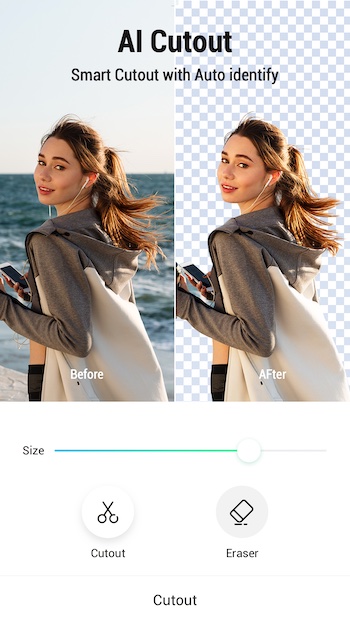 So, you can also use the background editor to add interesting backgrounds to your cropped image. This allows you to create the most stylistic photos based on your preference. It's fun to use, fast and responsive, and quite handy for more immediate sharing to family and friends as soon as you're done editing.
An extensive catalogue of backgrounds is available, so you'll never run out of ideas. Considering all these are free, it makes PickU a highly rated app. Find hundreds of these backdrops by browsing through the store. The available backdrops are also classified based on different themes, which means you can be specific with what you need in your background. You tap on anyone you like, and it automatically takes you to the editing page to start working on your project.
Why Use PickU?
The PickU app is a superb editor, which owes to some of its unique features. With over 50 million downloads on Playstore, here are some of the reasons users have left the app with high ratings on the platform: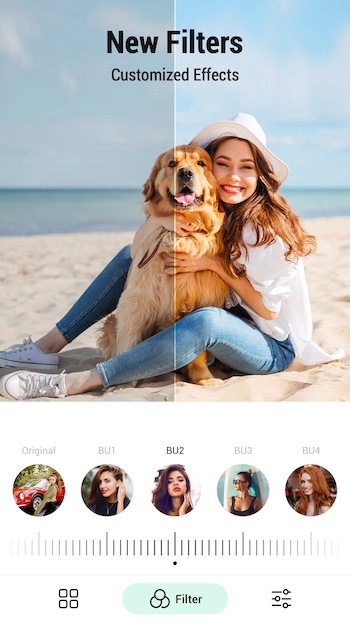 Gain access to exceptional and smart photo editing tools.
Use the AI Cutout feature to improve your cropping experience and spend less time editing.
Create a collage image of up to 9 pictures.
Explore hundreds of backgrounds, stickers and other resources for your editing.
The app is free to use, though users can go pro to remove the ads.
Add different text formats and stickers to your images.
PickU has an easy-to-use interface that allows any user to navigate.
PickU App Features
PickU has gained much popularity as one of the best Editors on the internet owing to its impressive features. Hence, here are some of the remarkable features you'll find on the app when you download it:
Diverse Template Store
PickU has a diverse library of background templates for users to select from. There are thousands of templates, from basic to sophisticated designs. The background is all designed with colour in mind, with an excellent layout and adjustments. So you need to find a suitable design and insert your photo into the setting.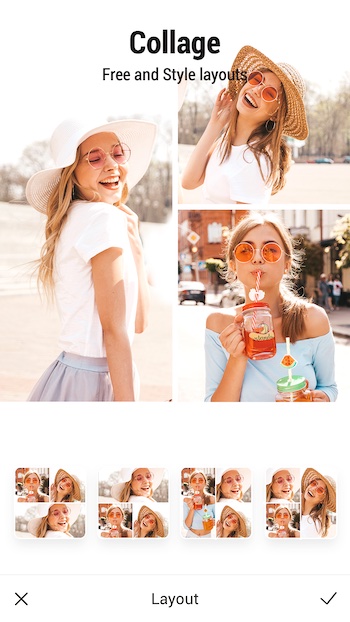 This feature helps you finish things quickly and feel satisfied with your photo. However, you won't get all the backgrounds free; you might have to become registered to access some unique templates. Also, these designs are not in-built, so you'll have to browse them online and download them from the app.
You can also choose different themes, which helps with navigation. So you can easily find the perfect pattern for your picture. The developers also consistently update the app with new themes and templates, so you can keep checking the categories daily for new templates.
Simple UI
PickU has a simple user interface that's ideal for anyone, ranging from children to adults. The tools, store, and features are neatly arranged on the app, making everything available on the editing dashboard. There are no sophisticated buttons, toggles or settings to make either, so you can quickly get by without much knowledge of image editing.
Editing Tools
The app has a modest list of editing tools for your project. So you can make lots of changes to your photo. You are starting with the cropping tool, which allows you to cut out your image and place it in any background templates. There are also stitching tools that let you stick a photo to the background, so you can change the size of the image here and flip it right or left.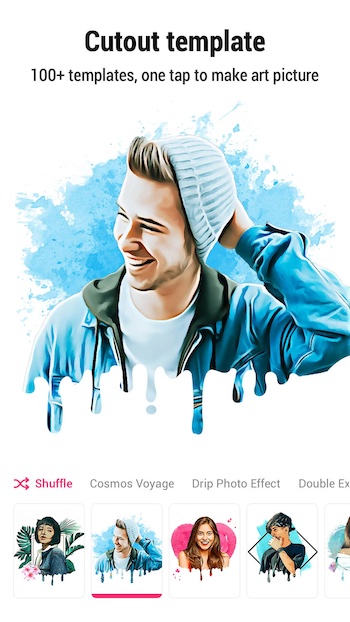 AI Cutout
Rather than spend time cutting certain parts of a picture for your editing, you can have the app do it for you. This feature is one of the best on the app because it helps you create a professional image with the super clean cutout the AI produces when you use it. So, instead of getting a photo with jagged ends, you can use the AI Cutout to cleanly remove the essential parts and manually remove any other part of the image you don't need.
Integrated Editor
PickU has a remarkable editing interface because of its particular editing space. Users can access all the features on a single page and complete their editing without leaving the page or opening other screens. Hence, the cutting, editing, splitting, adding filters, and adding backgrounds are integrated into the editor.
Free vs Paid Version
The app is free to use, but there is also a premium version to access more. The free version is enough to complete your editing needs, though you might prefer to opt for the premium version if you'd like to access premium features. Unfortunately, there are also ads in the free version, which is not what every user can put up with.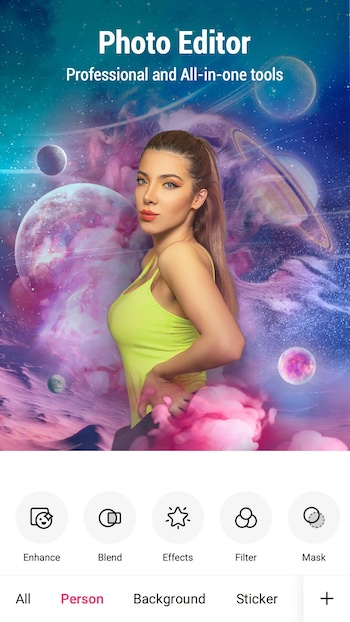 The Premium version has no ads and a watermark. You can also cut unlimited objects in the premium version and unlock AI Cut Pro and Pro editing features. You'll also be able to access the complete pool of resources in the background template store, stickers, etc.
Conclusion
PickU is a beautiful Editor with lots of backgrounds and great features. The app offers a lot more than meets the eye for your editing needs. It integrates every editing process in its editor and helps you reduce the time you spend editing images.