Download Candy Camera APK to add splashes of fun and color to your photos. Take selfie photos and use various editing tools to beautify them on Candy Camera.
About Candy Camera
Candy Camera is an android photo app that allows you to create unique and personal styles for your photos. The app is an excellent way to add various touches to your image and create an ideal picture that resonates with your taste. This app is well known for its extensive features that allow users to easily access the database for many filters, frames, and sticker options. However, the most exciting thing about the app is that you'll be able to access the filters and some of the photo effects in real-time.
The real-time access allows you to see and adjust any of your photos before taking the shot. Like Snapchat, there is a wide range of options to choose from when you take your picture, and they are easily accessible by sliding your finger across the screen to switch between the numerous filters available. The app is also easy to use, thanks to the simple interface and user-friendly layouts. You'll be able to figure out what to do and what each available button does, even if you have never used a photo app.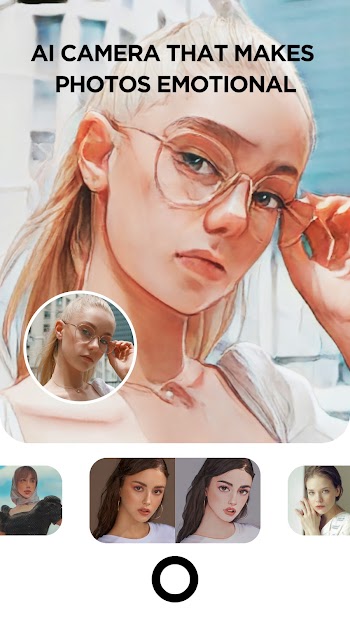 Once you've taken the shot and are ready to edit your photo, you'll also have access to many editing tools to create a personalized and unique environment. For example, you can easily change the filter in effect, and there are many stickers to add as additional features. The photo app also has different frames to include in your picture to create a better result further.
The app is a brainchild of JP. Brothers Inc is quite reputable among Android users. It is available in over 46 languages worldwide, and the content rating allows even kids to use it. Since Candy Camera is free, you'll also be able to join over 100 million users who have already downloaded the app on Playstore. The app also has a rating of 4.4 on Playstore, which is not bad for a photo editing app like this.
Why Use The App?
Candy Camera is one of the simplest and best photo editors on the internet. You can also download and install the app to enjoy some of the benefits below: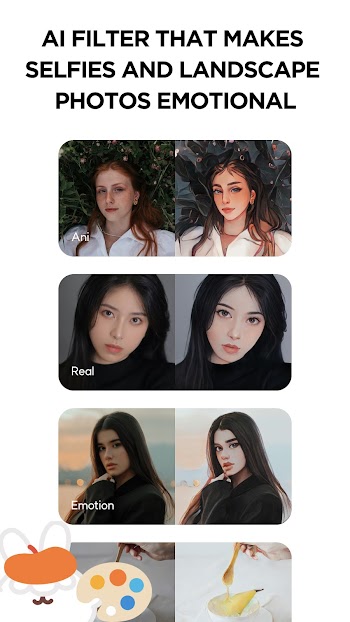 Access a diverse range of filters designed specifically for your selfie photos, which also go well with portraits.
Quickly change between filters, stickers, frames, and every other feature available on the app.
Get a real-time view of the filters you use before taking the picture.
Edit or use makeup stickers after you've taken the shot.
Use special editing tools like slimming, whitening, concealer, lipstick, etc., as post-shot editors.
Silently take pictures without drawing attention in a crowded area.
Create collages and add frames to your pictures as you wish.
Access and manage all your photos and device pictures on the app.
Features of Candy Camera
Candy Camera is a photo app with an impressive list of features that'll get you excited about taking your next photo. Check them out below:
Beautiful Interface
The app is beautifully created and has some of the most modern and stylish features you'll find on an app. It uses trendy color schemes to create a brightly colored interface that gives you a positive vibe about your photo. The app's beautiful interface is useful for several reasons; asides from navigating the whole app without much assistance from anyone, you'll also be able to use many of its features even if you don't have experience with photo editors.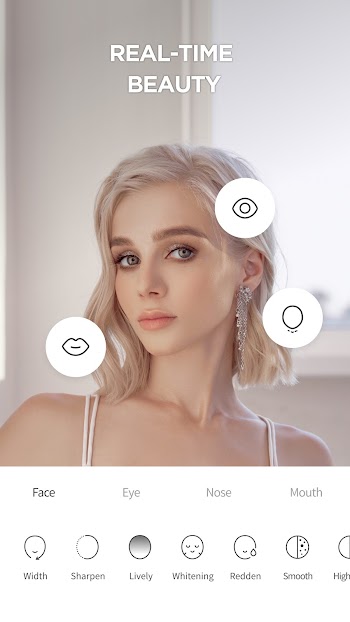 Selfies
The primary feature offered on the app is the selfie camera. Since the app is specifically designed to create fantastic selfie photos, it's only fitting that the selfie camera has a diverse range of filters, frames, and stickers you can use in real-time before taking your pictures. So, you'll be able to see how each of the filters works with you're background and environment before you click the shutter. You'll also easily use most of these features with your extended hand or selfie stick since it only requires you to swipe right or left to access the various filters available.
Beauty Features
The app also has special beauty functions that allow you to add various elements of beauty to your photos. Hence, you'll be able to add filters, cameras, and additional editing tools to the mix. In addition, you could slime your face or body, whiten your teeth, conceal marks or scars on your face, add lipstick effects if you forgot to use one, and add blush and other makeup effects that make your picture perfect. The app, therefore, offers the best beautifying tools and makeup effects to help create the ultimate selfies you'll love.ư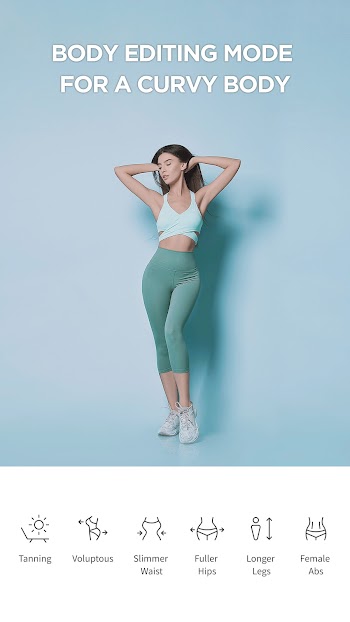 Stickers and Emojis
There are stickers and emojis for every season, which can also add extra beauty to your photo. Sometimes stickers can help hide certain parts of your video while making it look as natural as possible. Other times, you need a sticker that matches the air and your mood or compliments the whole color. So, you can find various stickers in the Candy Camera sticker collections. New stickers are also added with every update, so you can always get more stickers if you don't like or have exhausted the existing ones.
Collages and Frames
You'll be able to choose your ideal collage and frame with the app. If you'd like to add various images into a single collage or create a frame that matches your selfie, you can check the Collage feature for the available collage patterns and tools to create the best designs. This feature also lets you create a photo booth vibe for your selfies if you feel like it.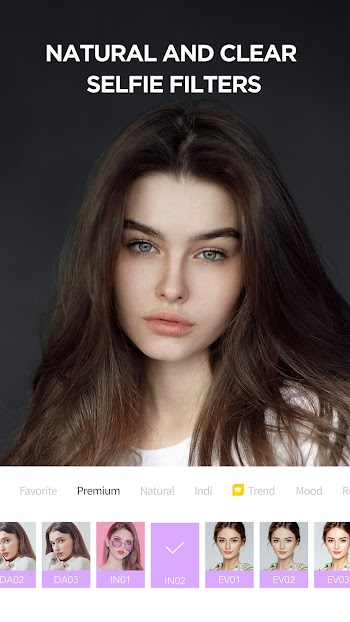 Silent Camera
Not everyone likes the sound coming from snapshots, so you can always use the silent camera feature to keep your device silent when you take pictures. This means you won't be drawing attention, and no one will notice how many times you've pressed the shutter clicks if you're in public.
Conclusion
Candy Camera is genuinely a powerful photo app that offers the latest and most valuable features anyone would need in their photo app. It also has a mini editor with essential editing tools to complete the job and create the most beautiful selfies your friends and colleagues would love.