Download and install Story Beat APK to create your favorite stories, which you can share on your social media pages, among your friends, or save on your device.
About Storybeat
Storybeat is an excellent but comprehensive tool for content creators. This app allows you to become a social media influencer by creating impressive beats. Storybeat is arguably the most spectacular app you can use to include music in your photos or videos. Not only that, but you also have the chance to share your creation on your social media pages, such as Snapchat, TikTok Stories, WhatsApp, Facebook, and so on. This app is undoubtedly the most incredible TikTok and Instagram story editor you can use to keep alive your most memorable moments.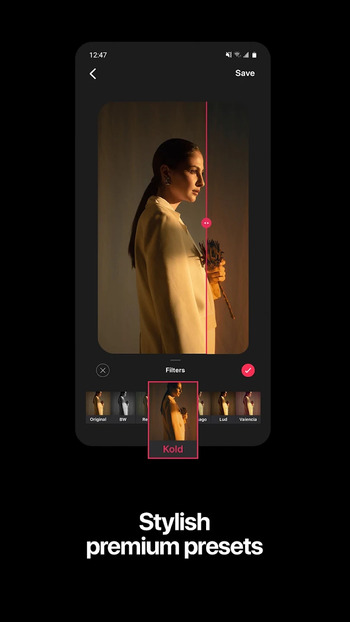 Creating awesome Music on Instagram Stories with Storybeat's templates is at your fingertips. The templates are pretty easy to use. After creating your stories, you can beautify them with stickers, fonts, animated texts, video presets, photo presets, video filters, and photo filters. You can create amazing stories in just a few minutes, even more than an influencer.
There are several templates you can find on Storybeat; there are also animated templates that are ready-made for you. Besides all these, there is also a large music library whose updates come each day with the hottest tracks in all genres, such as country, R&B, electronic, trap, reggaeton, rap, rock, pop, and several others. With all these available, you can find all your favorite songs, which you can include in your photos and videos, and then spruce them up with the available editing tools.
It does not matter whatever videos or photos you are using, and there are presets, music, filter, and editing tools you can use. With this app, there is no hindrance to how much you can unmask your creativity.
Sync Photos with Music using Trend Creator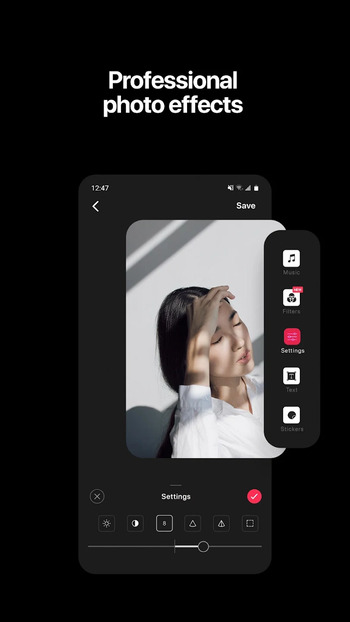 One of the features of Storybeat is the Trend Creator, which will allow you to sync the photos you like with any music and convert them into incredible music Trends clips you can share with your friends or social media followers. Within seconds, you can synchronize your photos with the perfect beats to go along with them.
Choose from Unlimited Exclusive Designs
Hundreds of templates, collages, sliders, and animated templates for single or multiple videos and photos. They are all 100% editable. In addition, you can browse through several themed collections such as Nordic, journal, mood board, vaporwave, Polaroid, minimal, retro, and many others. Storybeat will make you create stylish stories you can share with all your loved ones.
Create Impressive Compositions
The professional and free photo filters and presets convert your videos and photos into amazing stories and compositions. This app helps make video and photo editing a piece of cake.
Include Music in Your Stories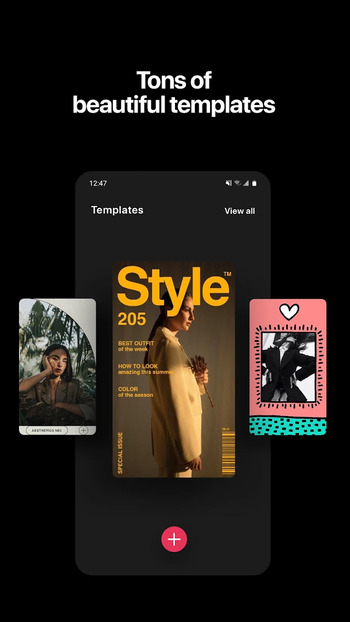 There are several music and songs from various artists such as Rosalia, Ed Sheeran, Beyoncé, Billie Eilish, and so on. You can select your most-loved songs from the extensive music library of the app, then add the song to your stories to make them a lot more memorable. You can also record your voice over a video or photo to create a more personalized effect or include sound effects to further bring the photos to life.
Professional Video and Photo Editing Tools
Whatever you require to make your photos and videos more professional-looking, Storybeat will provide it. There are numerous text styles you can select from; they are all fully customizable and wonderfully animated. These tools will make your videos and photos come to life. Make your creations stand out by using special filters such as Cinema, Storm, Lo-Fi, Valencia, and several others. You are also free to apply exclusive presets to your videos and photos.
Share or Keep Private
You can share your creation on your social media platform via Storybeat, such as Twitter, YouTube, Email, TikTok Stories, Snapchat, Facebook, WhatsApp, Instagram, and so on. If you don't want to share, you can simply export the work to your Android phone and relive every moment. You can decide to save your work to the clouds if you want. In addition to all these opportunities, you can upload your Storybeat from your camera to whatever social network you desire.
Uses of Storybeat
You can use this app daily to perform any of the following tasks: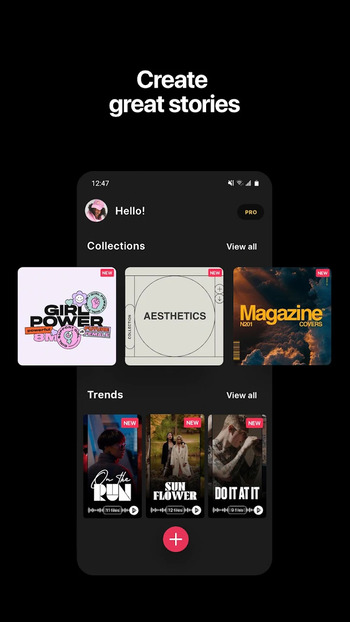 Create story videos that are personal to you by using custom fonts and professional photo presets and filters
Include stickers and custom fonts in your videos or photos
Make music video clips
Make photo slideshows with your favorite music in the backgrounds
Create trendy music clips with your favorite photos
Include music in a video or photo
Make fast and easy but incredible Insta stories
What You Should Expect from Storybeat Pro
Besides the regular version of the app, the Pro version offers tons of additional features you can enjoy. For example, you can unlock all the app's features with the Pro.
Cancel your task whenever you want
Get rid of ads
Save your creations to your favorite section of the app
Access to Pro Photo Preset and Color Setting
Eliminate watermark
Unlock all pro Text Styles and Templates
Every week, new Music and Text Styles are added to the app. Remember that the public third-party media service provides every music available in this app. The copyrights and trademarks of the songs belong to the original owners. This app only uses them under Fair Use and the Digital Millennium Copyrights Acts.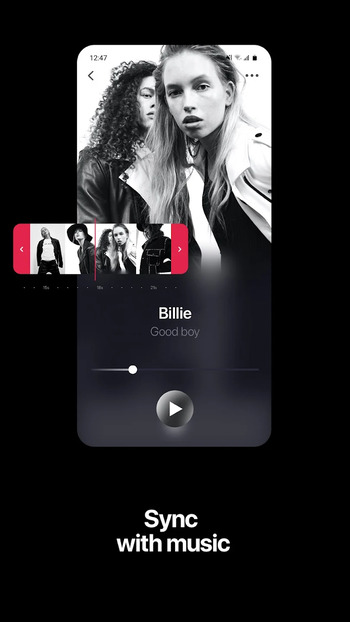 What's New?
Several UI bugs corrected
New options for the application of your favorite presets
New update of fast creation buttons
Unleash your creativity with the new and improved trend editor
Storybeat post-production is effective when you equip it with beautiful frames and stickers for your intended photo and video works. With a single touch or the application of a single finger, you can easily edit your Story to your taste.
Conclusion
With just a few presses on the screen of your Android device, you can create the most incredible and perfect Stories for Facebook, Instagram, or any other social media network. Moreover, you can make your creations with effects, sounds, and images. Only this app provides all these features in a simple, neat, and easy-to-use manner.