Download Omlet Arcade APK to access a database of millions of gamers. Connect with others, watch your favourite gamers, and broadcast game moments to your audience.
About the App
Omlet Arcade is an Impressive all which lets users broadcast their games and adventures with other people worldwide, and since it's a social platform, it means anyone can watch anyone play as long as they decide to live stream their games. Of course, there are tons of Android games, so you can watch various players in your category or anyone who plays your favourite game broadcast their gameplay.
Omlet isn't too strict with memberships, so many users prefer it to other popular options like Twitch. So this means that you can use the app without registering with Omlet. Likewise, you don't need an account to stream other players' broadcasts. The only commitment you have to make comes when you want to broadcast your games since anyone viewing would probably want to see your details and know your unique profile.
Having an account also gives you certain privileges granted to anyone who can be identified. So you can like and leave comments on other players' broadcasts and converse with other users on the app. So many players gain opportunities by chatting with fellow gamers on the platform, making it a fantastic feature.
Omlet also has an extensive library of games and broadcasts. You aren't limited to a particular type of game since there are many options to choose from. The app also lets you filter broadcasts by the game. So you can look up anyone streaming Call of Duty or PUBG mobile. If you don't already have the game and you fall in love with it while watching, you can download it with a tap directly from the app.
Mobisocial Inc developed the beautiful concept, and it has been a free platform with loads of value to deliver. However, the content rating is for 12-year-olds and above, so it's not ideal for anyone below that age. Omlet Arcade supports over 16 languages and is available on Android and iOS.
Why Use Omlet Arcade?
Livestream to your favourite platform if you don't want to only share with the Omlet audience.
Have an in-game chat with your teammates without breaking the gameplay.
It offers Minecraft multiplayer mode where you can join your friends in the game.
Single tap download for games you like and would love to play.
Meet various gamers like yourself with different skillsets.
Create and grow your following from a small audience until you reach many people.
Share your creations and collaborate with other players to work on amazing projects.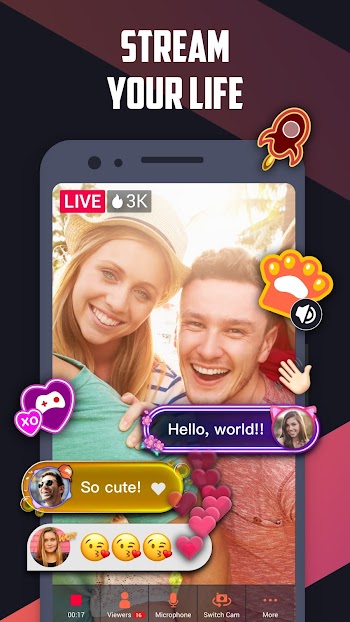 Features of Omlet Arcade
Aside from allowing you to watch streams and broadcast your games, you can access many features on Omlet Arcade; check out all the features below.
Build Fans and Audience Base
The Omlet app helps you create a large follower base for yourself or your brand. You can use the platform to scale your audience if you're good at a particular game. Since Omlet already has a rich pool of millions of users, you already have access to millions of potential fans and audiences that can stream your content if they find it relatable and fun.
Broadcasting on Other Platforms
You don't only have to stick with Omlet when you stream. It also lets you tap into other platforms' potential and audience pool. This feature is useful because it can help you target and focus on your ideal viewers who might be on platforms other than Omlet. Since the platform will also get more publicity, it's a win-win situation for both sides. So you can broadcast your games to other platforms like YouTube, Facebook, Twitch, etc. You will also get your RTMP links to make this easy to add to your profile and channels across multiple platforms.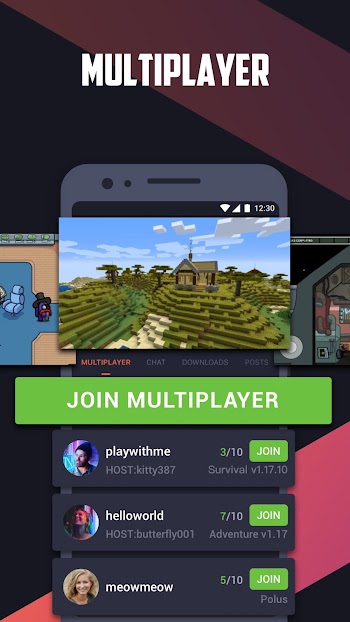 Social Interactiveness
Android users can enjoy the incredible streaming platform and socialize .wet people and discover new channels. You can watch your favourite streamers and have fun discussing with them and other viewers. The platform also has a 1-1 private gaming session feature, meaning players can start building their audience one at a time, or fans can have amazing game time with their favourite streamers.
Live Streaming Games
Omlet Arcade offers many options for streaming games, from action games such as PUBG mobile to basic games such as Minecraft; you can Livestream anyone that appeals to you. So feel free to share your exciting game moments with many users using quality game content such as Fortnite, PUBG, Minecraft, Call for Duty and many others.
Stream HUDs
In addition to the numerous features, you'll also get to set up a professional profile on Omlet. Users can use the HUDs streaming, which provides them with more critical information and exciting overlays about the game. It makes it more professional when you play and more accessible for anyone to access your stream.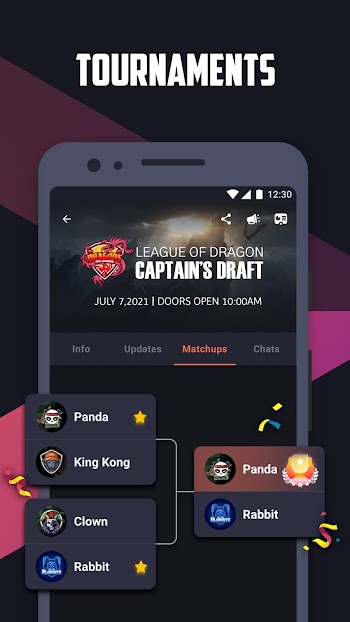 Streaming Settings
Make changes to your streaming settings with the robust settings on Omlet Arcade. Android users can enjoy working using many streaming features with Omlet, such as removing streaming lags, unlocking the loop recorder, and using the Stream Your Life feature to capture every moment via your cam easily and during gameplay.
Get In-app Donations
Using the in-app currency donation, you can make money from Omlet so your fans and audience can donate to your channel if they like your content. In addition, you can use this token to purchase additional features on the app.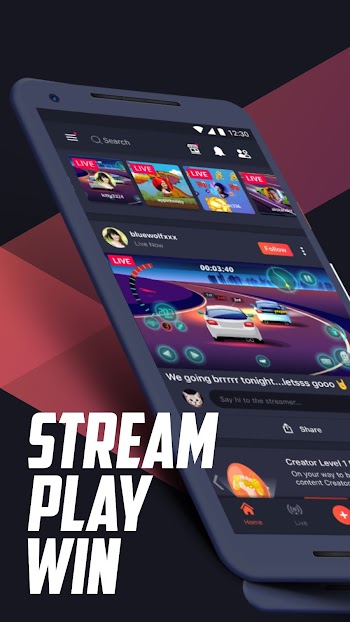 Quality Squad Streaming and In-game Chat
This feature can create your squad for a better gaming experience. When you join or invite your friends to your squad, you can play games together in multiplayer mode. You can also bring more fun to the game by collaborating with other popular streamers and giving viewers a professional and impressive game performance.
Conclusion
Omlet Arcade is a fantastic app that provides excellent features for game lovers. The app allows users to view other people's games and share theirs while getting access to some of the most valuable features possible.