Download Filmigo APK latest version now to be able to edit both videos and pictures in cool and amazing ways. This app allows you to create fun videos and picture slideshows.
Description of Filmigo Video Maker
Filmigo Video Maker is a great tool for editing videos to make impressive music videos and slideshows. With Filmigo Video Maker, you can do many cool things, such as moving romantic love videos, making memes, and spicing videos together. A few simple steps will reveal a spark video with cool transitions, special subtitles, popular themes, animation stickers, and hot music. You will appear charming and vibrant in the video you create.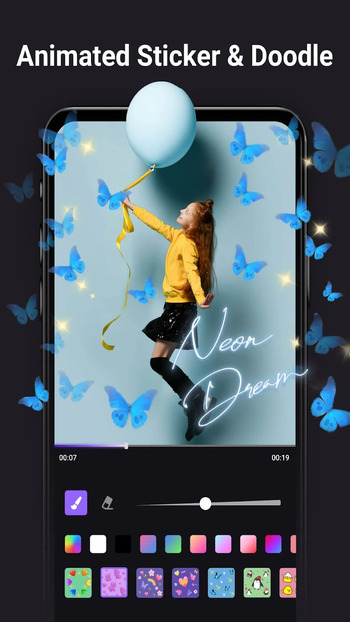 Why Videos and Photos are Becoming Important
The social network is fast becoming an indispensable tool for anyone using the internet. Images and videos are becoming much more important in this social sphere. Both videos and photos measure a person's artistry, including the person's attractiveness, playability, and creativity.
For instance, you must create special videos and pictures to be popular on TikTok, Instagram, or Facebook. And if you are not interested in becoming an online celebrity, creating unique content with awesome pictures and videos will garner great attention from your online friends. Life is not supposed to be virtual. However, with the way the world is changing so rapidly and the recent emergence of a worldwide pandemic, living virtually is becoming popular.
Cool Features of Filmigo Video Maker
Professional Editing Tool: Filmigo video trimmer will give you some awesome tools that will help you duplicate, split, trim, rotate, reverse or splice your video clips and cut the video or movie. You can decide to cut a video into sections, merge images from your album or gallery, and compress a video without having to lose the original quality of that video. You can also speed down, speed up, or zoom in on the video to make a great piece of art.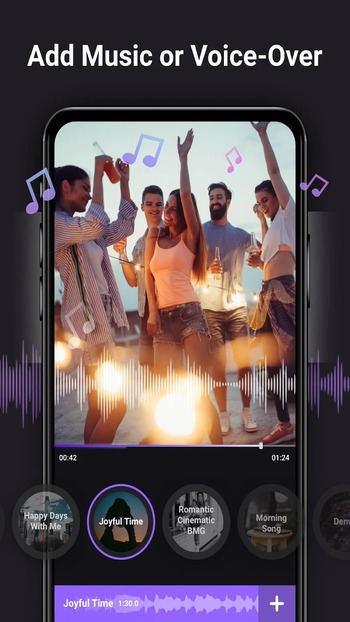 Trendy Music: Filmigo Video Maker provides you with licensed music to popularize your video. You can select from all the trendy music the particular one you like and include multi-music to make the video even more interesting. You can also extract audio from whichever video you edit and make it your BGM. In addition, you can use voiceover and convert your voice into that of a monster or robot.
Exquisite Themes: There are several unique transitions and themes in Filmigo Video Maker. With just a single tap, you can create an amazing music video that will make you look stunning. In addition, Filmigo assists you in creating intriguing videos to attract attention, including more followers and likes on your social media pages.
Beautiful Sticker: Filmigo also boasts uncountable animated stickers, emojis, and GIFs. This video editor makes it easy to splice and edit slideshows and videos.
Artistic Subtitles: There are several fonts and text styles available in Filmigo Video Maker. With this feature, you can even do a lot of cool things on the app, such as writing on the screen or adding doodles to make funny and cool videos. For now, the VIP privilege of Filmigo Video Maker includes unique activities like scroll text and pixelate and 1080p export. In addition, you won't come across any ads or watermarks.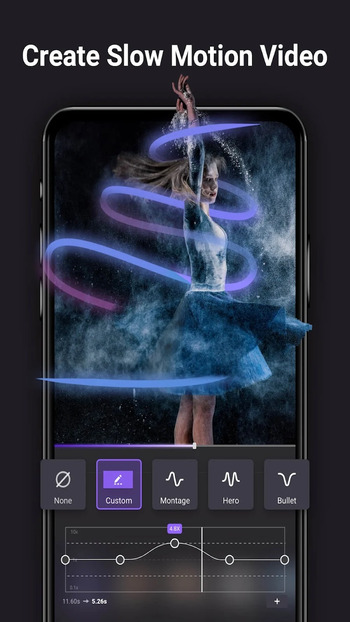 Export: This app offers 720p/1080p High Definition export without any quality loss or duration limit. You can save the slideshow or video to your album or draft anytime. In addition, the voice enhancement and blurred background features of the app make creating the slideshow or video a lot more interesting.
Share: No crop mode and square themes have been customized to benefit the users of this app. With the share feature, you can share your work to your social media account without hassle. In addition, you can record special moments of your life, such as Christmas, Halloween, Valentine's Day, birthday, or wedding day.
This app creates music, photos, videos and other stuff at your fingertips. You can make your video more unique and beautiful with doodles, stickers, transitions, themes, subtitles, and everything you need to create a creative and personalized work.
Creating Videos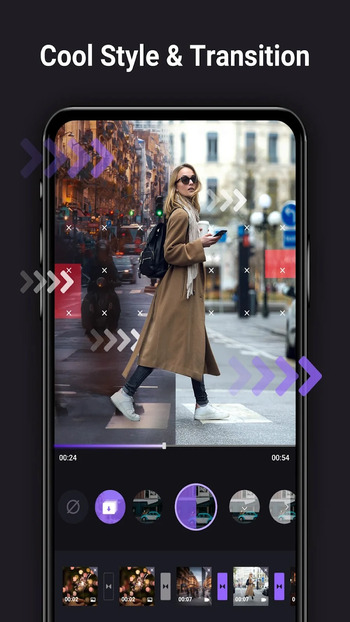 There are three methods you can create videos in Filmigo. One is to record yourself with the app's camera. Another is to generate video from the video already available on your Android device. The third method is merging still images and then including animation and sound effects to complete the video.
If the first way is to record directly from the camera of the app, then you can edit directly as your record. As for the second and third methods, you will need to pass through post-production editing after the animation or video has been completely uploaded.
Combining Photo and Video Editing
Filmigo Video Maker differs from other video editing or photo editing apps. With a single download, you will have the opportunity to use both animated videos and still images with the same operations. The app is not as complex as most others doing the same job; Filmigo is easy to understand and use – you don't have to open two separate apps as Filmigo has all the tools you need to create an impressive video. With this app, you can easily save your device's memory capacity and your own time.
Capturing Interesting Videos with the App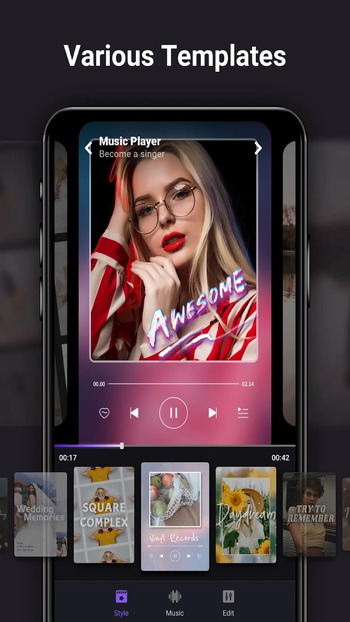 With Filmigo Video Maker, you can capture great videos with the built-in camera feature that uses your phone camera (you have to grant the app access to make use of your camera; otherwise, you won't be able to make videos or take pictures directly from the app. You will also find fun working with several standards and added features, which will make shooting your photos or videos much easier. This app will make working on the selected content a lot easy.
Final Verdict
Be ready to sink into the incredible world of creative content in Filmigo Video Maker. With this app, Android users can have loads of fun. The app is unlocked, and you can utilize its awesome features freely. In addition, Filmigo Video Maker is the best editor you can find, for it offers the features some other apps may not be able to provide.