Download Beat.ly APK latest version free for android to make top-notch music videos & photo slideshows. It has remarkable transitions and superior video effects!
In-Depth Details about Beat.ly APK
Beat.ly APK is a video maker with a music twist. It is perfect for music enthusiasts desiring to create their music videos from scratch. This app provides a fun and easy way to edit and share video content with others.
Beat.ly developers have designed it keeping the needs of its users in mind. As a result, it is loaded with features that allow users to create professional-looking videos without any prior experience.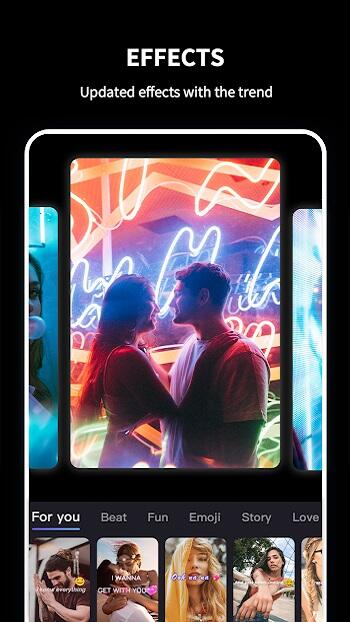 If you are looking for ways to pull stunning videos fast, you should download Beat.ly APK new version on your Android phone! It is only 66M and is compatible with Android 5.0+ devices.
Why Use Beat.ly APK for Android?
Using this application does not require any professional skills. However, it can still produce high-quality videos that look like they were edited by a pro!
This app has an impressive collection of video templates and effects that you can use to make your videos more interesting. You can also use this app to create picture slideshows with beautiful transitions.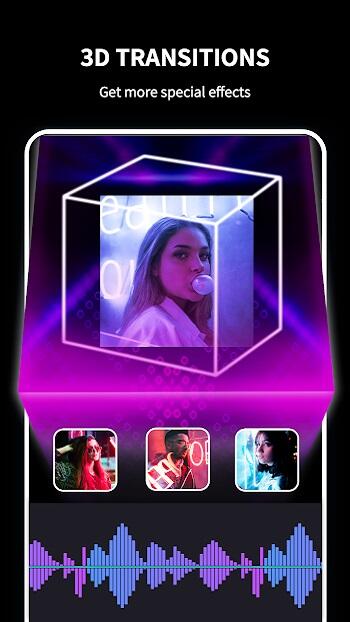 What makes the app even more attractive is its affordability! You can use the free version and still achieve decent videos. However, you may need in-app purchases to add special touches to your videos.
The in-app purchases are quite affordable! They cost approximately $2.59 - $39.99. You can buy only the item you need for a specific project, saving you the cost of a subscription that would cover all features, including the ones you don't need!
How to Use Beat.ly APK for Android?
Once you have downloaded and installed Beat.ly on your phone, you should open it to access the main user interface. Here, you will click on the Make Video button to start working on your project.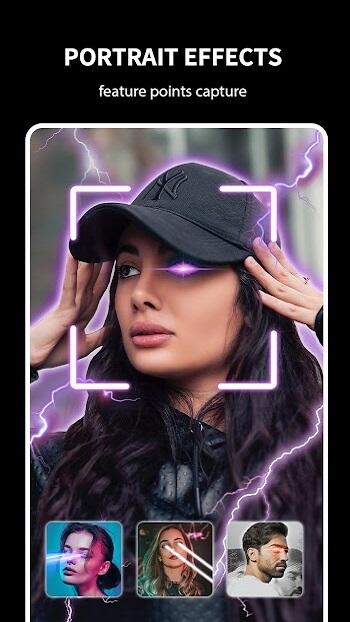 The first step is to select a video template according to your preference. Beat.ly offers a wide variety of video templates, each designed for a specific type of video.
After you have selected the template, you should proceed to add your photos and videos to the project. You can either choose files from your gallery or record a new video using your phone's camera.
The next step is to add music to your video. Beat.ly has an extensive library of songs that you can use for free! Alternatively, you can also upload your song to the app.
Now, you can start editing your video! Beat.ly provides numerous tools that you can use to enhance your video. For example, you can use the crop tool to resize your video or the filter tool to change its appearance.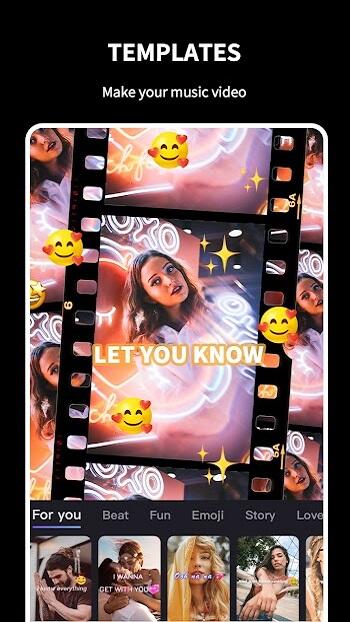 Once you are satisfied with your work, you can click on the Share button to share your video with others. You can share it on social media or save it on your phone for later viewing.
Special Features of Beat.ly APK
A Large Number of Templates. Beat.ly has an extensive collection of video templates that you can use to create your videos. The app offers both free and paid templates.
A Wide Variety Free Music. This application offers high-quality songs that you can use for free! You can use the music to add life to your videos.
Advanced Editing Tools. Beat.ly provides numerous editing tools that you can use to enhance your videos. These include the crop tool, the filter tool, and the speed control tool.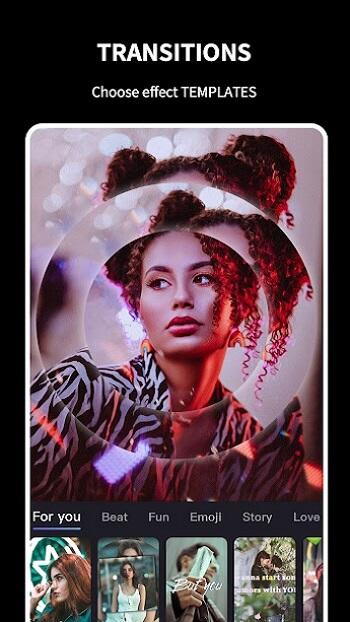 Numerous Transitions and Effects. This app offers exceptional transitions that allow you to merge different video clips seamlessly. You can also use the app to add different effects to your videos.
Simple UI. Beat.ly APK is simply designed with you in mind. Even if you have never edited a video before, you will be able to use this app with ease!
HD Export. Beat.ly allows you to export all your videos in 720p HD quality. This ensures that your videos look great on all devices!
Merge Videos & Photos without Losing Quality
Combining two videos seamlessly can be a lot of work, especially if you want to keep the quality intact. Fortunately, Beat.ly can help you with that!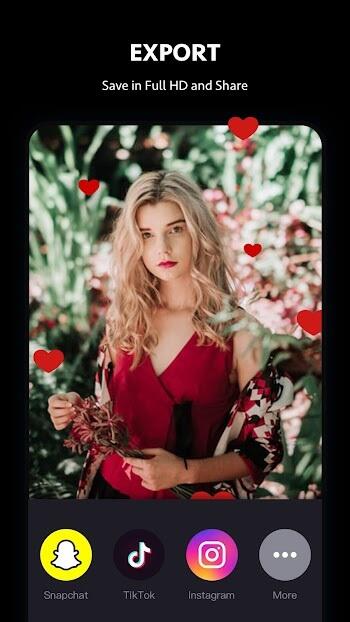 This app uses advanced algorithms to merge videos and photos without compromising on quality. You will use transitions that are so smooth that your viewers will think that the videos were recorded at the same time!
You can also crop, trim, and split videos using this app. The process is quite simple and does not require any technical expertise.
Beat.ly APK Without watermark Download
If you want to enjoy all the features of this app without limitation, download Beat.ly APK no watermark latest version. This is an updated version of the app that comes with all the features unlocked. Here's what you get with this :
Beat.ly APK Unlock all. You can export all your videos watermark-free. This makes it easy for you to use your creation professionally.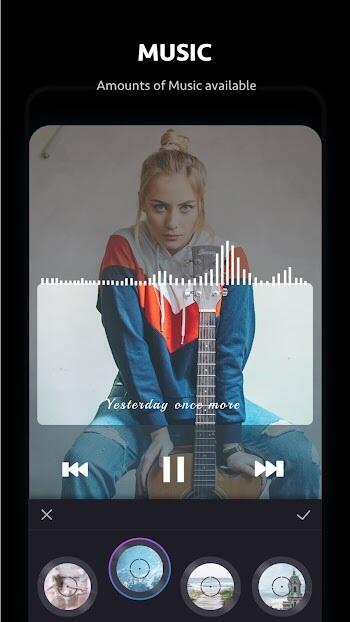 Beat.ly APK Premium. The Beat.ly APK 2022 also unlocks all the premium features of the app. You will be able to use all the templates, music, and transitions without limitation!
Beat.ly APK No Watermark. The Beat.ly APK download also removes all the ads from the app. This makes it even more immersive & enjoyable to use!
All Bugs Fixed. The Beat.ly APK 2022 is bug-free, ensuring that you have a smooth experience. You will not have lags or crashes while using this app.
Conclusion
Beat.ly Pro APK new version is the app you need if you want to create professional-quality videos without watermarks. With this app, you will access all the templates, music, and transitions you need to make your videos look great!