Download Nautical Life APK to play a fun simulation game with unique features and adventures. Live the nautical life on the seas and hope you don't get seasick!
About Nautical Life
Nautical Life is a tycoon simulation game developed and published by Alphaquest Game Studio. It is a free game that requires Android 4.4 or higher Android OS to download and play. You play the role of a fisherman at sea and get a yacht to aid your business.
You buy a nice yacht and design it to your taste before you begin your fishing journey. There are over 10 yachts to choose from and several designs to make them look even more unique. As you play, you'll complete special tasks and get rewarded. You can also drive smaller boats to get rewarded.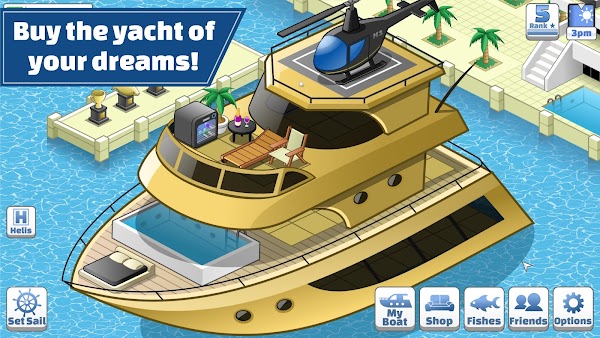 Nautical Life is an entertaining game for mobile devices. You control your character's life, setting up a luxurious life on the sea by designing your dream yacht and going on maritime adventures in it. The game gives happy feelings because it is easy to add expensive things to the interior yacht. It's way easier than in real life.
The world of Nautical Life is one of boats and fish. So build sturdy boats and journey across different seas in various kinds of weather. Build your fishing business too by catching the fish available in the game. You'll find sharks, salmon, and other fish species.
With the aid of the features and general game content, the publisher, Supercharge Mobile, aims to give you a relaxing experience in this game.
Gameplay
Nautical Life is a detailed simulation game. The game starts with a picture of a yacht, the first of many you'll own. The first yacht is free, and the game grants you a head start in your business. The yacht is parked in the docking area.
Click on the Fishes button to see the types of fish available for catching. There are more than 50 types of fish provided in this game. That's a lot of variety. Up next is the actual fishing. It's your major job in the game. You must catch fish to get experience points, money, new skills, and furniture for your yacht.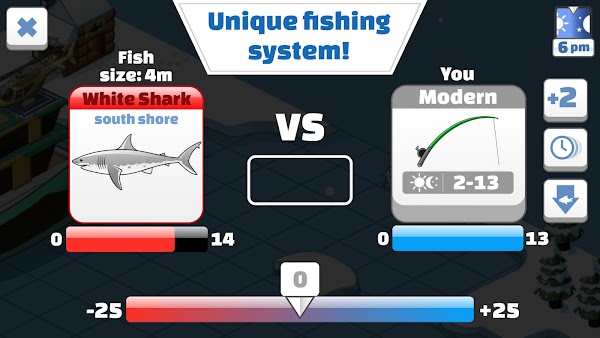 The inventory section of the game shows how much you have in terms of money and items. Make sure you check it regularly. There is always new equipment to purchase. Spend your money wisely on the ones you need to make your business grow.
Eventually, you'll make enough money to buy and decorate a new yacht. If you want an exemplary gaming experience here, spend the money you earn. Don't hoard it. Nautical Life has over 100 accessories and interior decoration items you can invest in to make your yacht look better. This action also makes your life more comfortable.
The game guides you through playing by providing instructions at intervals. The instructions show up as dialog boxes from characters in the scenes. They help you figure out what to do at certain game points.
What Nautical Life Offers
Enjoy the fishing tycoon experience as you roleplay. The game has temperature changes that affect the availability of fish. The temperature varies based on the time, night or day. Sail around the world, catch fish and earn money at the same time. It's the best of three worlds, but what else does nautical life offer?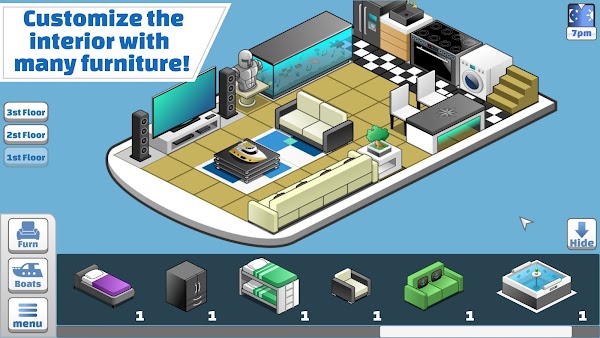 Graphics: The simulation in Nautical Life is impressive. Every part of the game is designed in detail. Everything looks good with the ocean waves, the swing of the yacht, and the fishing itself. It gives you the feel of what real fishermen go through daily. Not all fishermen have the luxury you have here, so enjoy it! The graphics focus on enhancing the player's gaming experience. There are no complicated 3D visuals.
Music: Nautical Life has a clear, soothing melody. The sounds are relaxing and lively at the same time. There are different territories to fish in. As you enter each one, the music changes to reflect it.
Luxury: From the yacht to the decorations, everything screams luxury. Your yacht has a mini house on it. You get to not only choose what your yacht looks like but also determine the appearance of the inside of this house. Furnish it with tables, chairs, refrigerators, beds, washing machines, anything! The game has everything a house needs.
Tasks: You can make money by just fishing in the sea, but there are some tasks that can earn you extra. Manage smaller fishing boats, place bets at the casino, and show your friends your luxury yacht so they can download the game. South Shore Casino lets you have fun by placing small bets that can help you increase your money.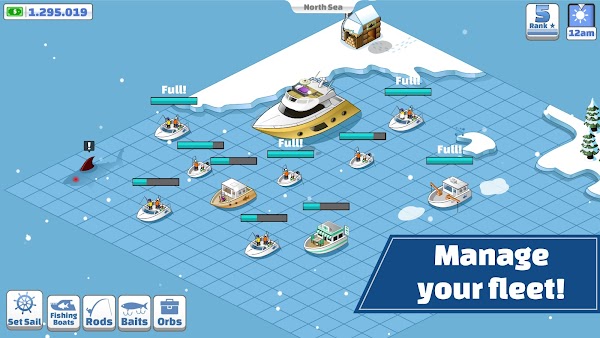 In Nautical Life, you're not just a fisherman. You're a rich fisherman. This is the reason you can afford to live a luxurious, quiet life on the seas while you pass the time and make money by catching fish.
Since the yacht is not just your place of business but also your home, you have to make it comfortable for you. Add everything you need while paying attention to the cost abs effectiveness of the items you get.
Don't forget to upgrade your yacht and your tools regularly. Renovations will cause your yacht to remain in good condition and continuously be useful to you. Upgrading your fishing tools will enable you to catch better fish and earn better money.
Explore the sea territories by dedicating time to fish in each one. If you get tired of fishing, you can sail into them and admire the views. Nautical Life does well in terms of scenery too.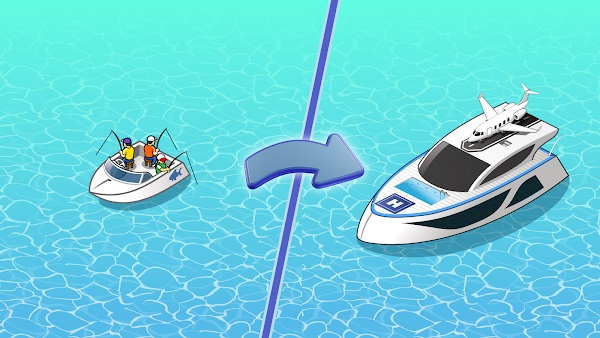 Conclusion
Simulation games are common, but Nautical Life is one of the unique ones. Without an element of battle, it still manages to be an amazing game. It's like a pure simulation game with a combination of themes. It's majorly about fishing life, but you also get to bet, enjoy luxury, and sharpen your design skills.
Nautical Life really takes you into the business tycoon role. You'll make lots of decisions that involve money here. When you make money mistakes, you'll feel the hit just like you would in real life.