Download Mojito APK and start making creative Instagram story arts with hundreds of templates, frames, and tools! Customize your story with the toolkit and make beautiful creations.
Brief Description of Mojito
Mojito Story Art is an Instagram story editor and maker that allows you to create unique and innovative stories. With over 600 frames and templates, you can make creative IG stories, Snapchat stories, and even cover headlines. Start creating extraordinary stories with Mojito.
Instagram stories have become one of the most popular ways to stay relevant on social media. The story will remove after 24 hours and is a good way to keep your followers engaged. You can keep them even more involved when you use an Insta story art maker like Mojito.
Mojito is offered by Beat.ly and was first released on the 23rd of April, 2019. It's the perfect choice for Instagram users, whether you are an influencer looking to make more creative posts, a business owner that wants to grab attention with innovative stories, or just someone looking to have fun on the social media platform.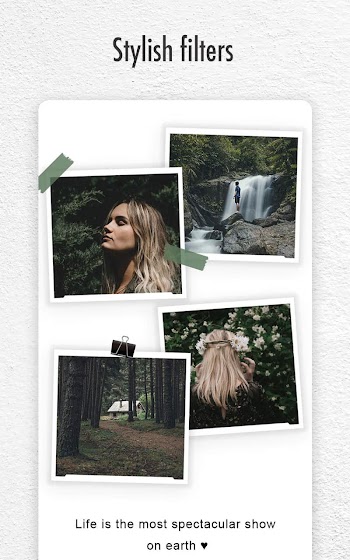 The editor allows you to create stories on a blank canvas and customize them with stickers, templates, texts, frames, and brush features. You can also design your Instagram story with some of their unique layouts.
Mojito is a free app, although you might have to deal with in-app purchases. It's a free tool for Instagram story writers to use in designing story collages using different white borders, styles, texts, special fonts, videos, and photos. You can create interesting stories with elegant and simple templates or go for the loud and flashy frames depending on your preferences.
If you're ready to enhance your Instagram stories, gain more attention with creative stories, or want to have fun with IG story designs, download Mojito to get started.
What Can You Do with Mojito?
Mojito is one of the best IG story editors and makers you can get, and you can leverage the app to take care of a wide range of tasks. These include:
Edit Stories: Mojito allows you to edit your Instagram stories, and you can choose between static and animated story templates. There is also a wide range of filters, fonts, borders, frames, vlog templates, and more, regardless of what you're looking for. Editing stories is the main function of Mojito.
Use Templates: You don't have to make your Instagram story from scratch. Mojito allows you to post stories based on their different templates and layout. You can find templates for pictures or videos. It's a helpful editing tool to keep in mind.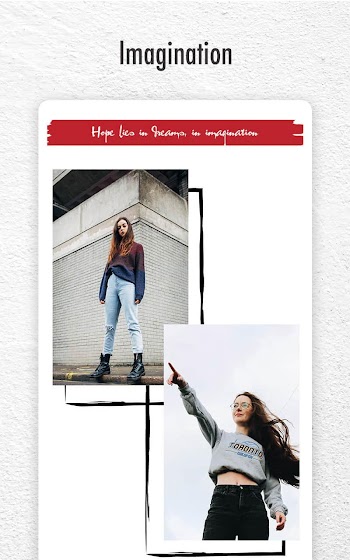 Use Different Styles: You can add well-designed Instagram story photo frames or templates with different styles to your picture or video. There are so many styles that you can enjoy using, ranging from themes and colors to frames and templates.
Export: Mojito allows you to export your Instagram stories in high resolution, so you don't have to worry about losing your picture. You can download it directly on your phone or export it to Instagram. Facebook or Snapchat to make the post and show off your creative story design.
Mojito is pretty easy for anyone to use, with straightforward navigation and an intuitive interface from which any user will benefit.
Features and Editing Tools
The main feature of Mojito is the design tools. Over 500+ Instagram collage templates come in different borders and styles for making creative Insta stories and highlights. You can also choose unique fonts from the advanced text tools and edit photos and videos
Mojito does not require any account or payment to start making Insta story designs. It is a free tool that only requires a download. After that, you can start making your Instagram stories into beautiful art. The developers will update the app regularly to provide users with more templates, fonts, layouts, highlight icons, collages, and logos.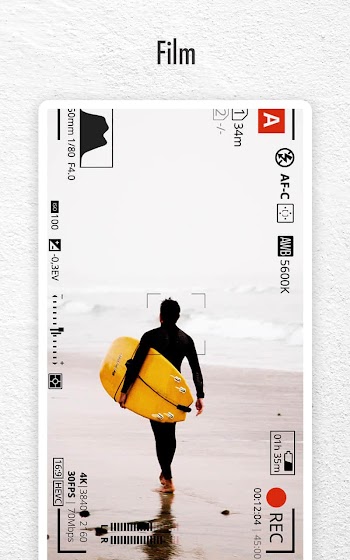 When it comes to the templates, there are over 500 of them to create an Instagram story, and it is updated every week. There are also over 60 customizable layout templates for those that want to design their story from scratch and leverage the design tools. There are also different themes, from love and romance to travel and memory. You can also see premium templates, although these require in-app purchases.
Mojito is also feature-packed with different backgrounds for your images. You can change the background color to match your picture or set your photo as the background for the story. There are dozens of background images offered.
If you want to write your story, you can use the text tools provided by Mojito. This allows you to tell your story with over 50 amazing fonts that make your text look handwritten. Other text tools, like texture, alignment, and distance, make your writing more legible.
Mojito will give you over 100 stickers for designing your Instagram story, and the developers will add even more stickers with the update. You can get different retro stickers, brushes, shapes, stamps, and more and decorate your Instagram story properly. This gives you access to creative ways to make your Instagram story stand out.
Posting your picture on the Instagram story can benefit from over 50 amazing Lightroom presets for photos and videos. You can enhance your look and perfect your images with these filters. The photo filters will be updated regularly, giving users access to more chances for creativity.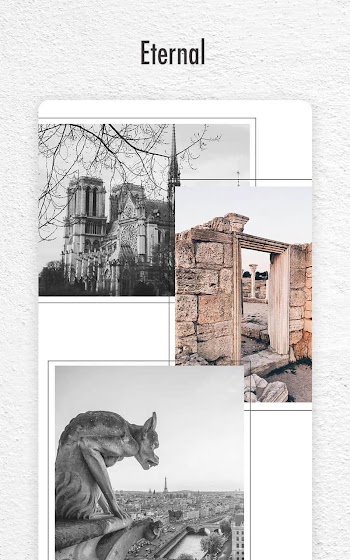 These features allow you to make the best Instagram stories and art with Mojito. You can create Insta stories that stand out and get more likes and followers. Regardless of the theme, font, sticker, template, or background you are looking for; there's something for you.
Conclusion
Mojito offers the full package for designing creative stories, from the text, templates, themes, and layouts to the stickers and filters. You can use something to make your Instagram story stand out. Plus, the app is intuitive, with many actions getting done in a few steps. Start creating unique Instagram stories with Mojito.