Download Mindcell APK, a premium shooting action game that takes you into the future! As you escape a secret research base, battle robots, enhanced soldiers, and more.
Game Overview
Mindcell is a thrilling futuristic action game published by Ray Spark. Players take on a third-person shooter character who gets prosecuted for a crime he doesn't remember committing. To prevent his fate of being used as a test subject for biological weapons, he has to escape and take down all his enemies. He slowly unravels the mystery behind his unjust fate during his journey to freedom.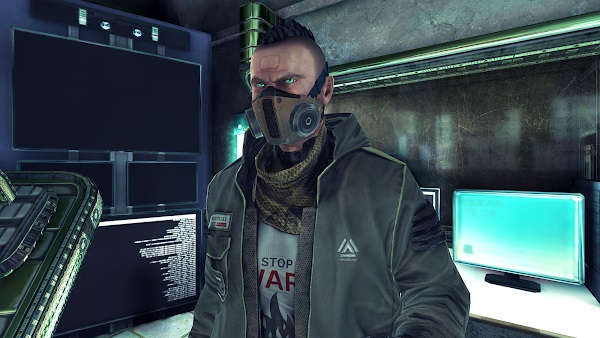 As you play, you engage in fast-paced gun battles with realistic weapons and take on exciting missions in a purely futuristic world. Mindell's excellent graphics and upbeat soundtrack allow players to enjoy a perfect gaming experience.
Storyline
Mindcell is set in a future period where biological experimentations are even more intense. Certain organizations create advanced soldiers in this fictional world through horrifying scientific experiments.
The game revolves around a young man who gets reeled into a messy crime he has no recollection of ever committing. He is unjustly sentenced to death, but instead of execution, he is taken to the base of a top-secret organization to be used as a test subject. The character resolves to make it out of the base alive. This is when the action begins in the game as he strives to find his way out of the huge facility without any memory of how he even got there in the first place.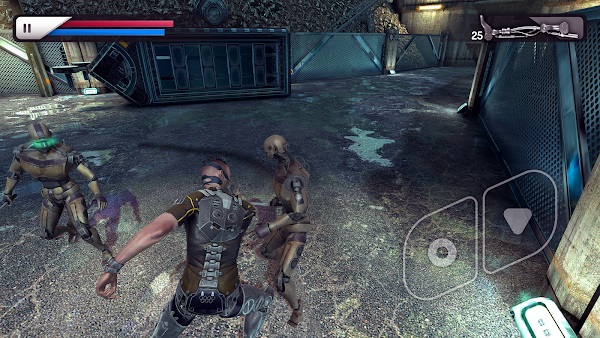 As the character fights to regain his freedom, he uncovers the organization's secrets and slowly recollects the events that led to his arrest. Unfortunately, his escape does not go unnoticed, and he is met with strong resistance from the guards at the research facility, scientifically advanced soldiers, robots, and other enemies. Nevertheless, the character's escape is made possible by his strong firearm and smart tactics.
Gameplay
The game's control is pretty straightforward, with both control icons on the right-hand of the screen. You get to control the protagonist and navigate the vast structure of the research facility.
Finding your way is not easy with the many storage rooms, laboratories, and passageways in the facility, which are all strongly guarded. The lack of a visible map makes navigation even more complicated as you can't exactly tell where you are or what direction you should head towards. During the game, you engage in conversations with different non-player characters in the facility to better understand the story. Mindcell is not only a shooter action game; you also have to solve different puzzles in the game for you to move forward.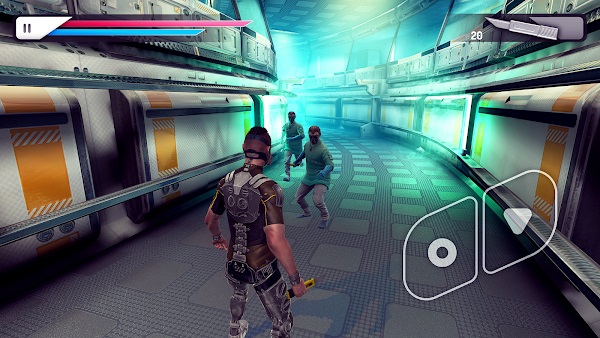 Defeating your opponents is easy with the right weapons and a wise combat strategy. As the game progresses, you will find different weapons at various locations within the facility. Taking down your opponents gets tougher when you meet the bosses at various stages in the game who will do anything to bring you down.
It is also essential to keep an eye on the health bar and the energy bar displayed on the top left side of the screen. Once the health bar gets empty, your character dies, and you will be forced to restart from the previous checkpoint.
Mindell's Checkpoint Feature
The game is even more enjoyable with the checkpoint feature. Rather than restart the story's beginning when your character dies (which can be annoying), you get to start from the last saved checkpoint in the game. This means that you get another chance to face the same enemies when they take you down without starting the game from the very beginning.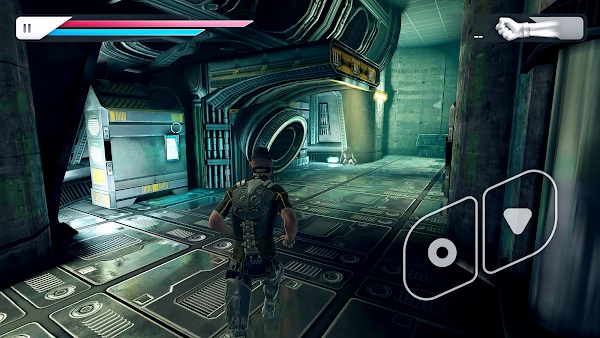 All your progress gets saved until that last checkpoint, and you can easily carry on with your journey. If you are a smart player, you will know not to repeat the same mistakes that made you lose and bring down your opponents with an entirely different approach.
Weapons
There are multiple interesting weapons for you to improve your fighting chance in the game. The facility is littered with weapons you can use to attack your enemies. Unfortunately, the weapons each have limited usage and cannot be stored. Furthermore, you can only use one weapon at a time and quickly pick up another when it has run out of ammo.
When in close range with your opponents, you can engage in hand-to-hand combat or use a close-range weapon (e.g. axes, sticks, knives). Alternatively, you can equip yourself with guns like pistols and snippers and take down your enemies from a distance.
Visual and Audio Effects
Mindcell's genius 3D graphics make it a totally impressive game. You can navigate a well-detailed futuristic environment with strong 3D characters and weapons. In addition, the gameplay is made more exciting with realistic gunfire effects and other combat sounds.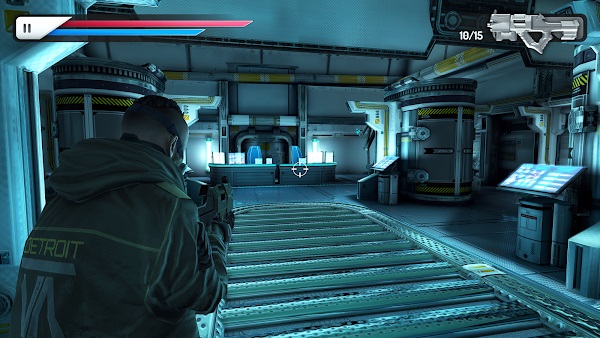 The game utilizes high graphics quality and realistic sound effects to give gamers a premium gaming experience.
Is Mindcell Free?
No, Mindcell is not a free game, as some might presume. However, you can enjoy the exciting game at a low cost of $1.99. Once payment has been made, you can easily begin to play on your mobile device.
Conclusion
Mindcell is packed with interesting challenges and multiple enemies for you to enjoy some shooting action. This dynamic game features not only an exciting story that keeps you on your toes as you play but also ideal gameplay enough to keep you hooked in the fictional world.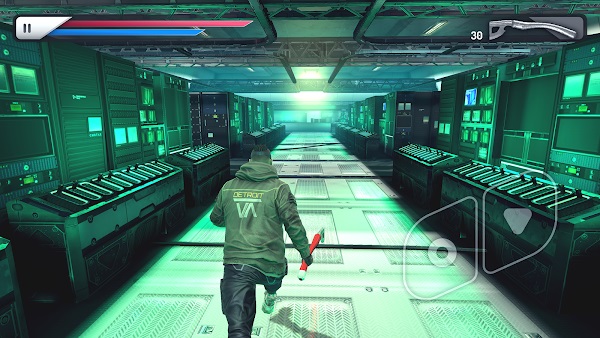 You get to discover more information about the secret organization that you are attempting to escape from and figure out how you landed there in the first place. Unlike other games, you never really know what to expect as you begin. The plot unravels as you play and take down your enemies. So what's stopping you from playing? Get Mindcell today!