Download Kuji Cam APK now and create breathtaking images. Join the community and get creative by exploring over 180 filters and effects for your pictures!
What is Kuji Cam?
For a very long time, people have been able to relive amazing experiences shared with loved ones or even personal ones through photographs. It is even easier to capture fond memories today, all you need is a mobile phone, and you are about ready to go. In addition, you can now conveniently take high-resolution pictures that match those taken with an actual camera!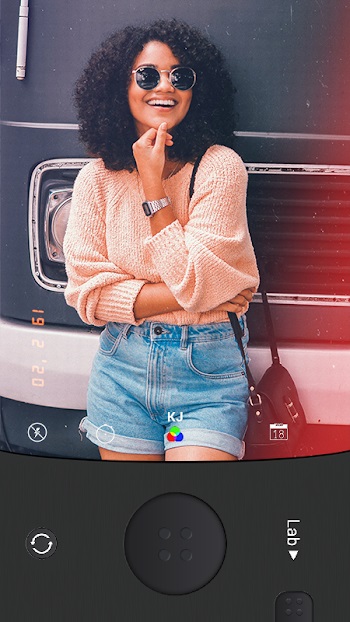 Kuji cam takes photography to the next level and allows you edit pictures taken on your mobile phone like a pro in an easy and fun way. You can create breathtaking pictures with a wide range of filters and quality effects on Kuji cam. Now, you never have to worry about not having any prior photo editing skills. Kuji cam's easy-to-use editing tools make the process seamless and allow you fully decide how you want your pictures to look.
Features
Kuji cam is the ideal tool for any photo enthusiast. It stands out with its unique and powerful features designed to make photography more exciting. Here are some of the amazing features that make Kuji cam so popular among photographers:
Over 180 Filters to Experiment With
With Kuji cam, you are not limited to an unsatisfactory amount of filter options but over 180 to customize your pictures. The filters range from classic to vintage and even dazzling colors and you can experiment with as many as you want until you find the filter that is most fitting. You can customize your photos with the black and white filter if you would rather go for a more retro vibe.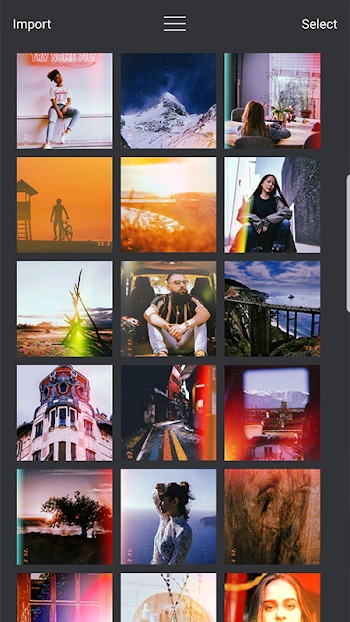 You can easily determine the mood of your photograph and make it look either cheerful or serious, the choice is solely yours. As you take pictures, you can directly apply the filters in the camera or customize the pictures after taking them.
Portrait and Landscape Mode
As a photographer, using a single image layout might get boring at some point. You can switch things up and determine the style you want your pictures to have by selecting the portrait or landscape mode. Take scenic images by choosing your preferred layout and have fun with it.
Customizable Date Stamps to Mark Special Moments
This feature allows you to decorate your pictures with specific dates of when they were taken. Not only does this add a nice look to your pictures, you can also look back on them after some time has passed and recognize when the pictures were taken without any strain. Many photo editing tools will not bother to include the date stamp for you to use; this is one of Kuji cam's outstanding features.
High-quality Effects
Rather than take the same old dull pictures, kuji cam allows you to add more life to your pictures with these unique effects: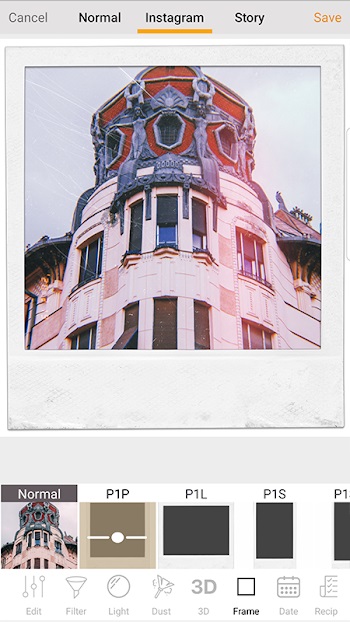 Fun Stickers: You can spice up your pictures by applying flower stickers, animal stickers or rainbow stickers and even emojis!
Texts: Customize your photos by inserting funny or insightful texts into them using pencil strokes or simply typing them on your keypad. This way, they seem even more personal to you.
3D Effects: Transform your pictures with different elegant 3D effects to make them more animated. There are multiple styles for you to design your pictures with.
Exciting Photo Frames: You can make your pictures seem even more professional with beautiful picture frames. There are several frame styles and colors for you to work with.
Blur and Focus: With this effect, you can give your picture a better look by blurring out parts of the picture you are not comfortable with and show off only on the part that look appealing to you.
Crop and Rotate: Rather than delete pictures with parts you do not find appealing, simply cut those parts out. Also re-size your pictures by cropping them and rotate to adjust the picture's angle.
User Friendly
Another astounding feature of Kuji Cam is its easy-to-use tools. Unlike other standard photography tools, you do not have to spend time mastering the editing methods on Kuji cam. Each control and feature, although quite professional, can be easily mastered by beginners without much effort.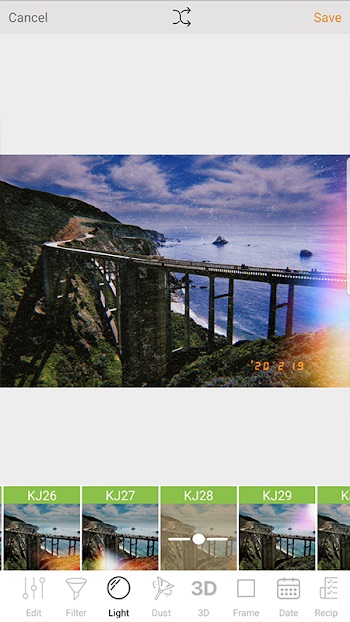 Imports Images Directly From Gallery
Kuji Cam (upon request) gains access to all images in your gallery. Therefore, the editing process is smoother for users. Furthermore, you can easily pick images you want to customize or edit without going to your gallery. All you need to do is select the image from the folder they are stored in (e.g camera or screenshot folder) and you are ready to begin the editing process.
Automated Timer
This is a useful feature, especially when taking group pictures and there is no one to take the picture. You can easily set your device on a stand and set the timer so you can join in. The countdown feature gives you a little time to set everything in order, so your images come out in amazing quality without any interruptions.
Premium Version
The premium upgrade allows you to enjoy more interesting features. For example, it is devoid of ads, and you can create entirely new filters and effects on your own.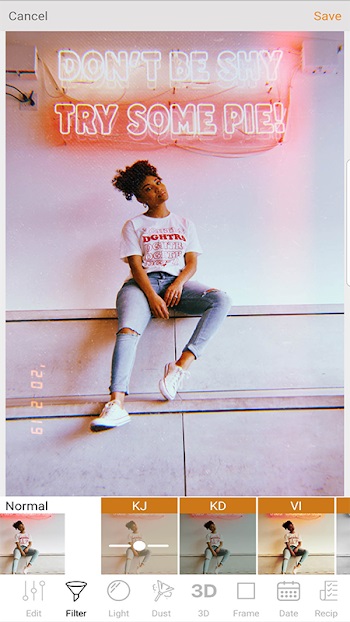 You are even allowed to directly copy and paste filters and effects from an image and apply them on yours. This way, you do not have to spend much time editing from scratch.
Final Take
It should go without saying then that Kuji cam is the perfect editing tool for photo enthusiasts with a deep appreciation of art and style or anyone that enjoys taking pictures of themselves.
Kuji cam is packed with unique and fun features besides the basic features that allow you add a dash of elegance and creativity to your images. Even with these current features, new ones are being developed to aid a better user experience. So begin to create mind-blowing images with Kuji Cam today!