Download EnhanceFox APK and improve the quality of photos and videos. Use AI-powered technology to take the blur off photos and edit high-resolution photos and videos.
About the EnhanceFox App
The EnhanceFox App enhances, improves, and edits photos and videos based on its design. It improves the quality of pixelated, blurred, or damaged photos and videos. It can also edit and upgrade videos to the 4K resolution. It is designed with a simplistic interface and easy-to-use tools that users are not required to be photo editing experts to take full advantage of the tools available. It comes with several quick edit features and one-click tools that enable easy navigation and a smooth user experience.
Many editing applications are available for photos and videos; however, only a few incorporate the use of artificial intelligence, AI. This major feature is what sets this app apart. EnhanceFox uses the integration of cutting-edge AI generation technology to fix up poor and blurry photos and videos. Even with the integration of high-powered cameras into mobile phones, the app still ensures that the maximum possible quality of photos and videos is reached.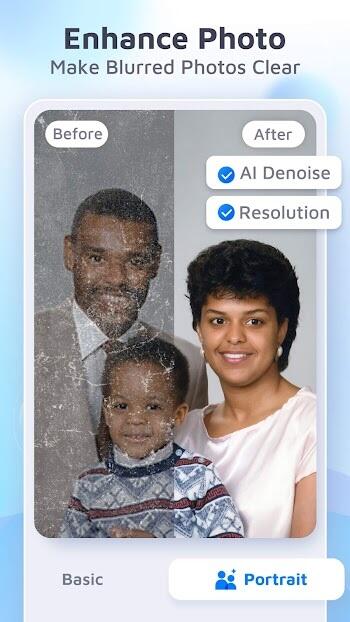 EnhanceFox was released worldwide in December 2020 and had over a million downloads. It was developed by Rising Cabbage and is currently available on Android and iOS-enabled devices. It is a free app but comes with in-app purchases. The in-app purchases allow access to certain features to achieve better photo and video editing results.
Get into the photo editing capabilities
This app's design is ideal for real-time photo enhancements and editing. It remakes low-resolution photos and videos into sharp, crispy, clear ones. After uploading blurry images and videos onto the application, the software provides a variety of comments and options for users to choose from regarding how to continue editing. Batch uploading is also available. In addition, a scanning feature is available that enables you to scan physical copies of pictures, convert them into digital copies and retouch them.
Retouch your photos by adjusting the saturation, contrast, and sharpness levels. The colour restoration of this application is also on a phenomenal level. It can transform black and white images into coloured ones. Add a touch of colour to yellow old-looking pictures and renew the look. It can restore, correct, and colour-correct antique photographs. Enhancefox takes editing to the next level, with room for constant editing when the results are unsatisfactory.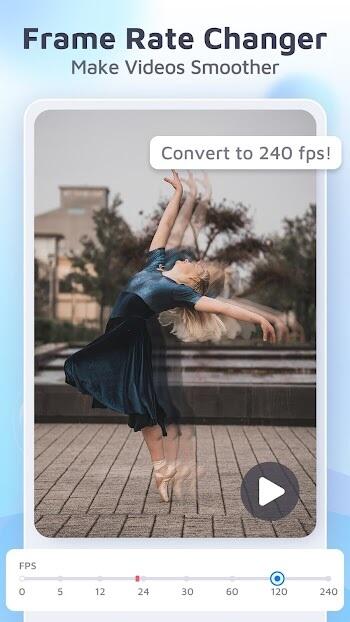 With cool colours, interesting filters, and impressive formatting options, the entire capabilities of this app are truly boundless. Users can create symmetry and restore harmony between the details in an image using the recovery tool. In addition, you can blend different colours to create effects that stand out more.
Remove certain unwanted elements like scratches or scars and blur the area around the photo to create that portrait effect. You can create dynamic portraits with motion and bring life to your photos. Watch as your pictures move, talk, or with this dynamic feature. You can also apply the cartoon effect to give your photos an animated feel. There's also a text edit option to enhance the text quality of the images.
The option of upscaling videos to 4K resolution is another priced feature of this app. It enhances your video quality and unblurs blurry videos, creating crispy clear videos.
Last but not least, create multiple albums and access these albums from the app. The app stores all edited photos and videos and is easily accessible with a click. Also, use the share option to get the edited pieces online and send them to the people you want them to get to.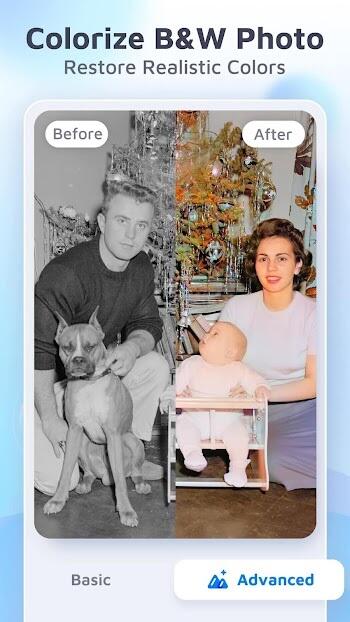 Note that some of these eye-catchy features are only available as in-app purchases and would require spending to unlock, including an ad-free experience. However, even without the purchases, the free version still packs some effective and game changer for all visual editing needs.
Using the AI features
EnhanceFox is built with premium AI technology, one feature many other editing apps do not have incorporated into their design that meets standard image recognition and editing needs. It sharpens and clarifies pixelated or discoloured details with automatic scanning and correcting tools embedded in the AI configuration. The results come in at a sped-up rate and are likened to pictures taken with high-resolution cameras.
There's also the smoother photo that improves your photos' smoothness with AI technology.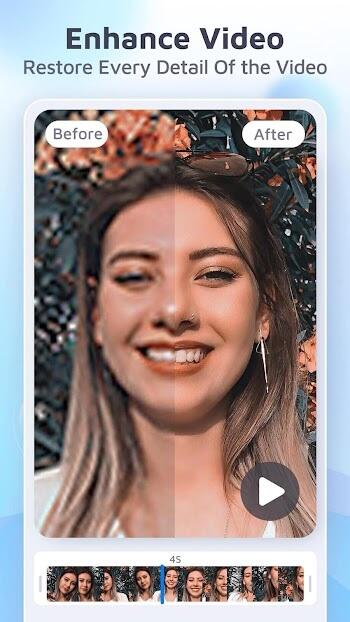 Get rid of manual editing settings and watch the AI photo edit automatically improve your visuals' overall aesthetics. It is safe to imply that almost all functions of the EnhanceFox app are based on AI-written algorithms.
EnhanceFox Outstanding Features
The EnhanceFox app has many interesting features to choose from for the best quality of your visuals. Here is a quick list to get you started on some useful ones:
Easy to use, intuitive, and interactive user interface.
Repair the quality of damaged and blurry photos.
Advanced AI technology integration.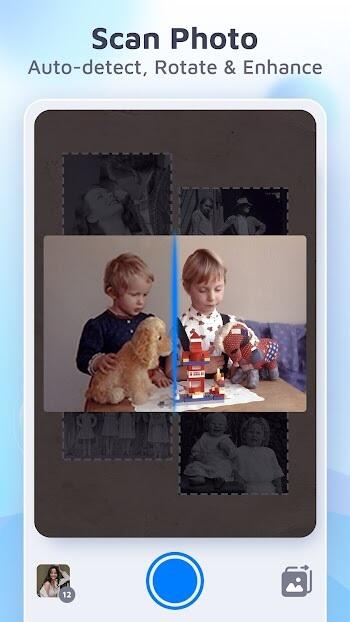 In-App purchases for better editing results.
HD upgrade feature for photos.
4K edit available.
Use a frame rate changer to normalise and smooth out videos.
Add effects to a photo that give it a cartoony appearance.
Use deblurring to improve the quality of your shaky video.
AI photo sharpener to sharpen, clarify, and revive aged photographs.
AI photo smoother that boosts the photo's level of smoothness.
Use the Face restoration feature to revive and add colour to vintage black-and-white photos.
Scratch-removal software for photographs.
Face-avatarization through engaging movements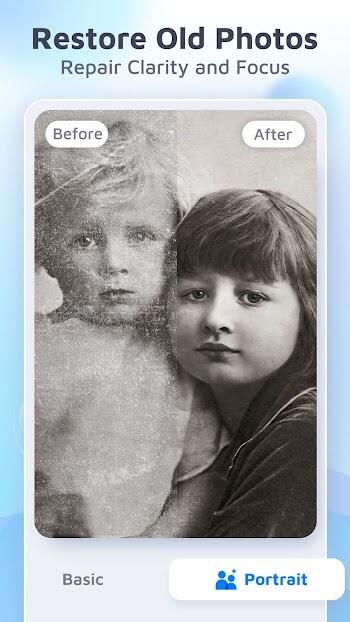 Denoise photos save low-resolution images by removing noise from photographs.
Use Photo Sharp Pro to retouch photos by highlighting undesired elements and having them deleted.
Conclusion
The EnhanceFox application is a very good choice on the subject of the photo and video editing. Its vast features, with proper AI integration, make it an easy and worthwhile download. If making purchases for premium quality pictures and videos isn't a bother, this app is a good spend and your best bet to smoothen the editing experience.
EnhanceFox is sure to rejuvenate your photo and video editing and is also a stress-free option to achieve this.