Download Kaspersky APK and enjoy proper privacy and internet protection on your smartphone and tablets. Protect all your information and keep your files safe.
Brief Description of Kaspersky
Kaspersky is a free antivirus and phone security application offered by Kaspersky lab, Switzerland, and it was released on the 11th of December, 2011. The Kaspersky platform allows you to enjoy assured privacy and internet protection and an antivirus solution on your device without paying any money. Once you open Kaspersky and sign in, you get automatic access to the platform with its Kaspersky VPN, Wi-Fi security checker, a QR scanner and the data leak checker. If you want to protect your device from harmful online predators, Kaspersky has something for you.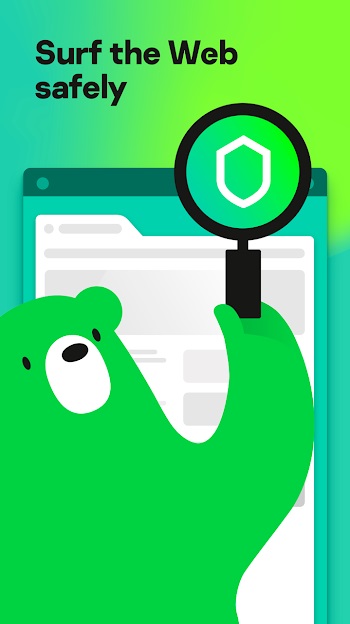 Once in use, you can leave the app for others as the VPN and other features of Kaspersky will still be running and keeping you protected. Constant virus checks also happen periodically to make sure your device is clean and clear from any virus, malware, spyware, ransomware, and trojans. The app is pretty easy to use as it has a straightforward guide on how to use it and a very striking design that appeals to the eye of the user, which makes the user experience enjoyable
If you are looking for a convenient antivirus and phone security app that is entirely free, Kaspersky is the ideal choice. Keep in mind that the Kaspersky premium and the Kaspersky pro versions of the app offer more options and other advanced features.
What can you do with Kaspersky?
There is a lot that you can enjoy with Kaspersky. The antivirus and security app features a wide range of options to choose from on which way you will choose to secure your device. This app's primary function is antivirus software that cleans your device from harmful viruses that corrupt your device. You can also make use of the VPN that enables you to have private communication and prevents data interception. Also, you can check if your accounts are leaking data like passwords or bank cards on the internet or the dark web.
The application also gives you guidelines for better protection of your device. For example, it shows you different ways to safely use public Wi-Fi networks and also shows you when you will need to kill the switch (temporary cut-off data transfer over the internet when VPN is reconnecting or when it is temporarily unavailable).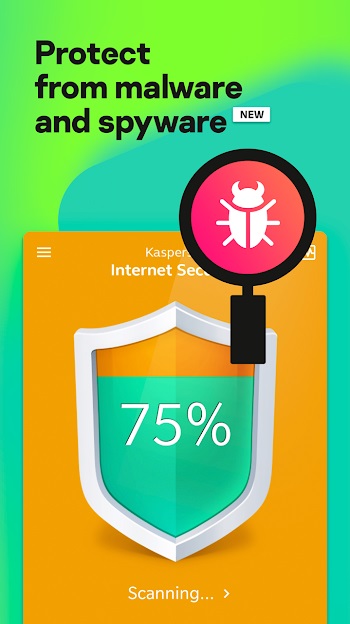 Kaspersky allows you to change the location of your VPN status to a global range, and you can choose to use servers from all around the world depending on which speed and location you want. But it is important to note that for the free version, the Kaspersky VPN only runs on an accessible server, so you will have to upgrade to the Kaspersky VPN premium to enjoy all the servers available.
There are advanced theft options which allow you to locate people that are trying to access your information. The advanced theft options include the lock & discover, which gives you the exact location of the person trying to access your information. Wipe data remotely, which allows you to wipe all information from your device. Also, you are allowed to take pictures of the person attempting to access your information.
The Kaspersky platform is straightforward to use, with an appealing user interface. It also allows you to surf the web from there in a safer manner. Anyone can get started using this antivirus and phone security app, which is very easy to navigate.
Features on Kaspersky
There are different features that you can enjoy on the Kaspersky app. The security platform has loads of features for free, but when better when you subscribe to the Kaspersky pro version. Some of the features include:
There is a VPN that allows you to connect to different servers, but the free version has a limited number of megabytes that can be used daily, and once it is done, you won't be allowed to use it until the next day
Scans and inspections are performed regularly to check for viruses, spyware, ransomware, and trojans. This basically cleans your device from unwanted visitors.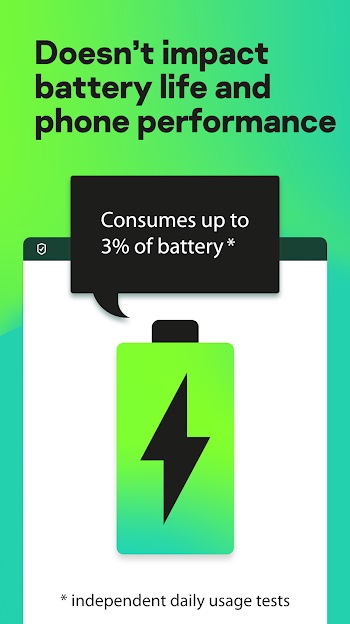 This feature locates and locks your device if it has been stolen or misplaced so your information can be protected
There is a virus cleaner that automatically blocks malware, viruses, spyware and more on your phones and tablets.
This enables the user to add secret codes and locks to access your private messages, photos and any other information
Filters out dangerous links and sites when you go online
This particular feature notifies the user when a new device has joined your Wi-Fi network so that you can disconnect or block the user completely.
It provides you with information that lets you understand better ways to protect your device
On the paid version, Kaspersky offers even more features. It is advisable to upgrade as your devices will be more secure. Some of these features include: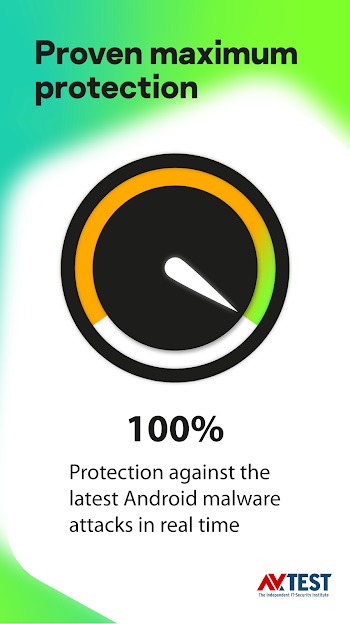 Upgrading to the paid version removes all annoying pop-ups and ads while in use
You will be given a higher number of megabytes on your VPN, allowing you to use it for longer periods.
Access to multiple servers globally:
Unlike the free version, where you can only use the accessible server, upgrading to the paid version will give you access to multiple premium servers globally.
Antivirus of different devices:
You can use the antivirus software on multiple devices, enabling you to protect all your devices.
The Kaspersky free version protects your device, and the best thing for you is to purchase the paid version.
Conclusion
Kaspersky is an excellent privacy and internet protection application for anyone who wants to enjoy maximum safety on their devices. With excellent antivirus software and advanced theft options, the app is a good accompaniment for anyone looking for security. Protect your device and have the assurance that your information is safe.


Join Telegram Group
Download Kaspersky APK and enjoy proper privacy and internet protection on your smartphone and tablets. Protect all your information and keep your files safe.