Download Gangs Town Story and become the leader of the gangs and criminals of the gang world. Engage in shootouts, race from the police, and lead the criminal city.
About Gangs Town Story.
Gangs Town Story is an open-world game created for lovers of action-oriented games. This game is filled with gangsters, crimes, guns, and all elements that make up a crime city. This game asks you to try your destiny in a gang haven to become a mafia leader.
The game is a real-life gangster simulator so prepare to have an immersive and realistic experience in a dangerous world.
In this game, you play as a boss in charge of a criminal who is beginning to move up the criminal food chain. Becoming the real and only mafia boss of the city is your most important aim. You will have to overcome many risky challenges to do so. The game starts with the protagonist hanging out in his neighbourhood at the start of his quest; no vehicles or weapons are present. Moving up the criminal food chain in the city is possible as you get to know new in-game characters and finish missions. You can also make money and enhance your reputation.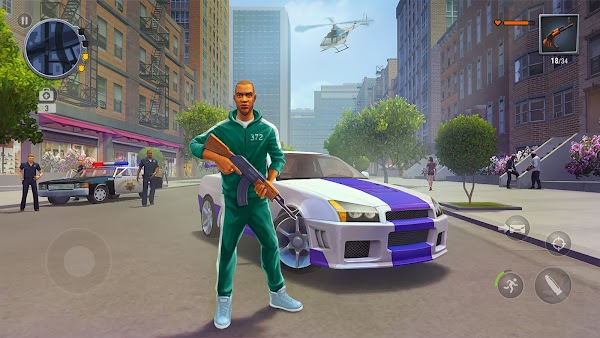 Open-world action game Gangs Town Story, formerly known as Streets of Fire, was released in February 2020 by Avega Games. It has accrued over 5 million downloads across its available platforms and is rated 17+, so parental guidance is advised. It is available for download on Android and iOS mobile devices. It is a free app but requires certain in-app purchases to access premium features.
Experience gangster life.
This crime-themed video game features missions that are packed with excitement, street fights with gangs and the police at any time or place, car thefts, and frantic city driving throughout the vast open globe. You can claim your territory, defend it from other gangs, and raid nearby neighbourhoods. The game also allows you to gather resources for the pending criminal conflict.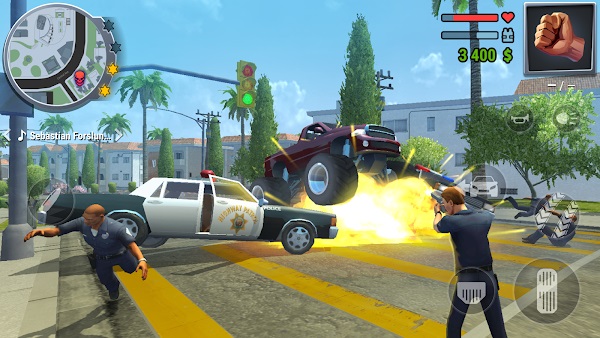 Gangs, criminals, and police can be noticed all over the big open area in this game. To get resources, you will have to engage in gang warfare. Carjacking and police conflict Discover the entire area of this expansive city, take over communities, and rise to the mafia's top. Note that whatever you do, each vice has a cost.
Gameplay
The Gangs Town Story control scheme is extremely well suited to touchscreens. The movement stick resides on the left side of the screen, and on the right are all the buttons for attacking, jumping, and interacting with the environment. For instance, a button for stealing a car displays on the screen as you go closer.
In this game, you are well equipped to live to the highest expectations of what is expected of a gangster. You are granted access to using a huge number of vehicles and weapons. Create your ideal gangster with the right accessories by gathering your arsenal of weapons.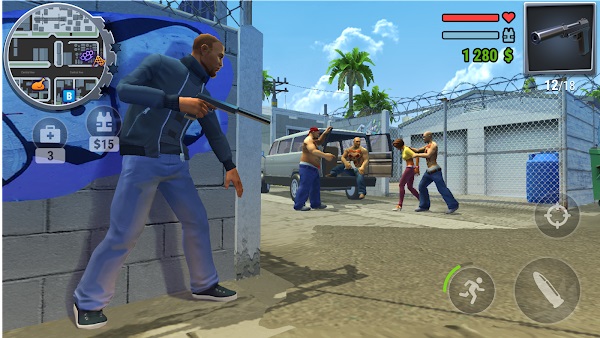 To gain acceptance in the criminal underground of this game, you are expected to possess and use deadly weapons like firearms, flamethrowers, grenades, etc. There are numerous foes like corrupt police and gangsters you will be required to contend with and must defeat. Enjoy the battle with the bandits and escape the police chase.
An exciting part of the game is the increasing difficulty. Unfortunately, the game is not that easy, and you should take over enemy gang zones to build your strength. You can grow your sizable gang with the aid of conquests. You can also demonstrate your strengths to rival gangs thanks to expanding your weaponry and your large region.
You can also select various outfits and develop your sense of style. You can join the corporate mafia or stay a hobo gangster. To assist you in modifying the look of your chosen character, the game features a variety of sizable clothes boutiques. Some accessories, in particular, can give you intriguing superpowers. You can perform a variety of challenging assignments with the aid of each of its unique special talents.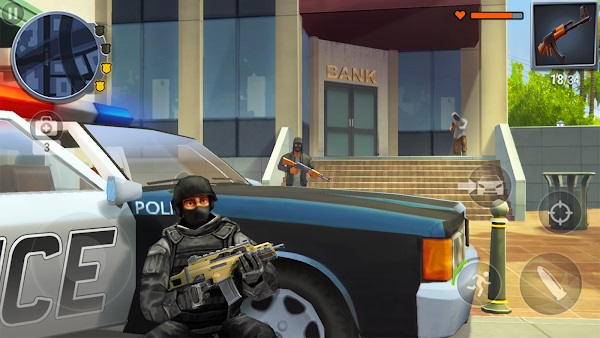 If you're a fan of third-person shooters, tank and automobile driving, mafias, and gangs, this criminal game is perfect for your taste. Feel free to select your preferred vehicle, then carry out a variety of thrilling missions. You can grab any car off the street if you are tired of strolling and want to cruise around the area. Feel free to participate in thrilling racing missions and attempt to elude numerous breathtaking chases. Take and build your parking lot. The game features hot pursuits by police and criminals, but you can triumph by setting up auto races to escape the pursuit. Have fun and defeat the police by using the tank.
Amazing Graphics
Gangs Town Story is a fantastic 3D action game with 3D graphics that offer a gameplay experience comparable to the incredible sandbox games for PC or console but wonderfully scaled down and optimized for touchscreens. The fact that this game also has a fantastic graphic area is the greatest part
Features
Gangs Town Story is designed with lots of cool features that are perfect for keeping players glued and expectant of the next stage. Below is a short list of some of these features: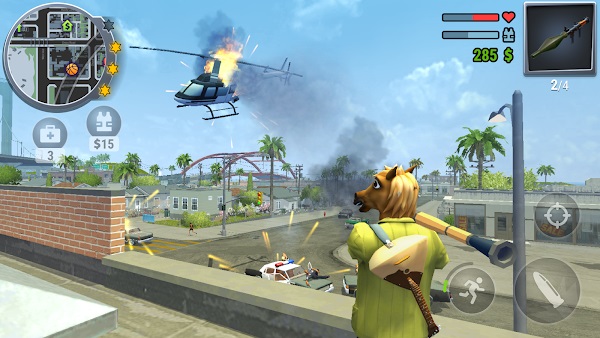 Immersive gangster world experience
Easy to handle controls
Amazing 3D graphics
Large weaponry and gun arsenal to choose from
Customization options for character outfits and weapons.
Effective transport systems
Realistic characters with real-world simulations,
Kill and destroy rival cops and gangs,
Interesting tasks and missions.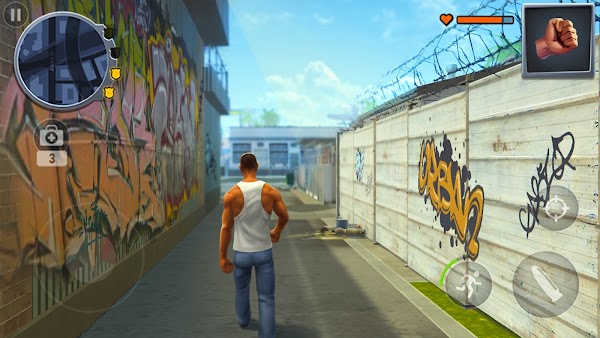 Conclusion.
This action-filled game is ideal for anyone interested in shootout games. It is a fine mix of racing, adventure, action, and a little fashion element. This game is perfect for you if you're looking for a game that simulates real-life gangster experiences. There are certain in-app purchases to make to maximise the best of the game experience. However, downloading Gangs Town Story is your best bet for quality game playing time even without the purchases.