Download and install Farm Town to enjoy this incredible farm simulation game where you are in charge of a farm, grow plants, raise animals and begin production.
All about Farm Town
Sometimes battling zombies and monsters lose their taste, and a player wants to play a simple game. This is where Farm Town comes in, where you will have a chance to visit your virtual hometown and grow vegetables. In this place, you can receive fresh air and enjoy the peacefulness of the countryside without having to fight goblins and protect yourself against magical forces.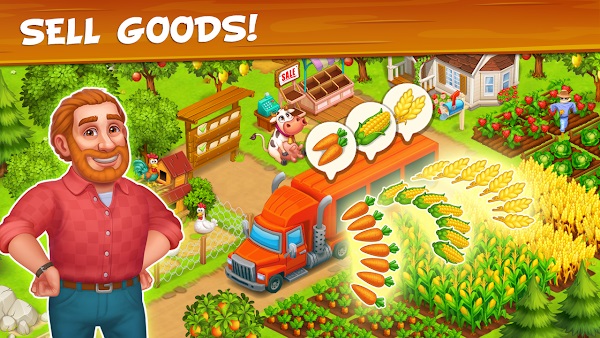 Heal all Wounds
Games about farming have been around for quite a while and have been known for their healing and soothing properties. Of course, it may not be as intriguing as fighting games. But there is an advantage to this game called Farm Town. While playing the game, you feel a certain peace from within you, the kind of peace that comes with leaving violence behind and coming closer to nature. This feeling is priceless. In Farm Town, you can care for small pets and observe them as they grow each day, raise animals, use wood to build houses, harvest, and cultivate. You get to see the fruits of your hard work, and your heart will soften with pride, no matter how full of stress your life has been prior.
This is an incredible healing game. Your identity, what you are experiencing, or your age does not matter. Just start the game and play just a small game whenever you are exhausted. After laying the game for the first couple of minutes, you may be greatly relieved.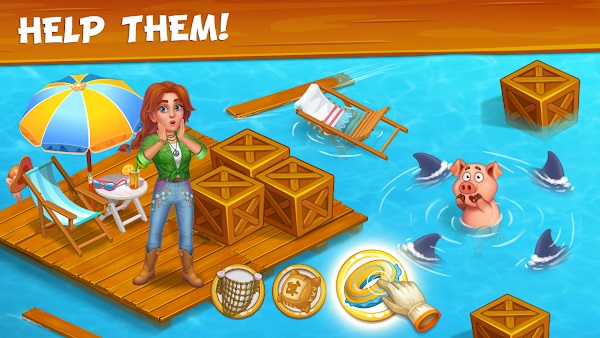 Comparison with Other Games
There is a variety of genres to this game. There are simulation genres that assign you several tasks, and there are also slow games where you only need to order the workers to carry out the job and then receive the finished product. Farm Two is a blend of these two genres. For instance, if you intend to saw trees to get wood to construct specialized areas and farmhouses, you need to buy a saw, then drag the trees you intend to chop. The saws will naturally appear under each of the trees you intend to cut down and start doing the chopping. The faster you drag the trees, the faster the saws will chop them. Eventually, the trees will disappear, leaving you with a wood pile.
Most of the jobs in this game are usually a blend of hand control and a little automatic mechanism, making you feel like you are an important part of the production without wasting your effort and time on small things one after the other.
Farm Town is modeled as a small-scale farm. Rather than constructing a complicated water system, you just need to construct a large pool and waterfall for irrigation.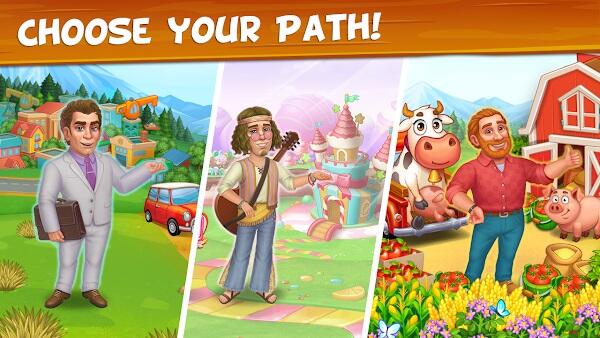 Your first mission is to plant and nurture various green vegetables, corn, hay, and fruit trees. The second mission is to erect many buildings to serve the breeding, cultivation, and processing of agricultural products for food and drinks.
Little by little, you will be a part of the development of the farm into a prosperous, happy village full of fruit trees and lovely food processing places like Mexican food, Jam factory, Candy factory, Bakery, Food Processor, and so on. In addition, you have various plants to sow and various animals to care for and raise. By erecting the construction, planting, and cultivating in this game, you will receive a lot of exciting green experiences as you are in full harmony with Mother Nature.
Background
This wonderful farm game contains interesting concepts, texture, and gameplay. Unlike other games of about the same purpose where you have empty farmland to begin developing (purchasing seeds, planting, producing, breeding, processing, and trading). This particular game offers you a prospering village blanketed with green leaves and fresh air to take you through the days.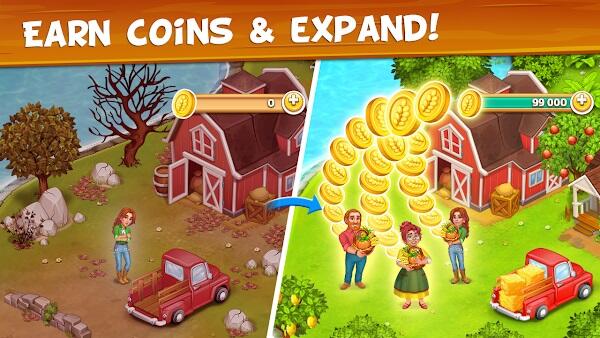 The village is close to the city. Farm Town is like a small, happy town; therefore, all you have there are still modern, but you need to renovate things from the beginning, just like you are required in most other farm games.
What You Can Do in Farm Town
Depending on the present situation, you can make your farm grow by using the available resources to start manufacturing and constructing. Afterward, you make crafts, drinks, and foods from your range of existing farm products (for instance, making exciting bouquets from lovely flowers from the garden). Then, when you earn money, it would be wise to purchase the items you will need to continue constructing.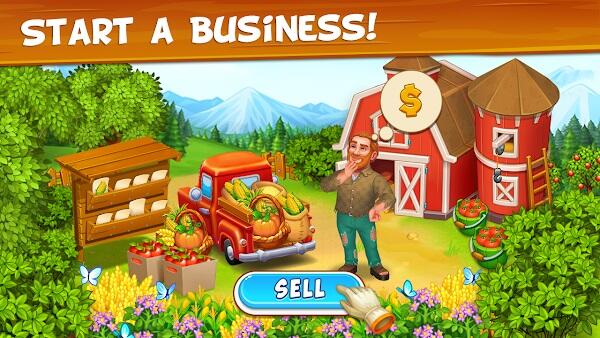 But that will be for later when you have acquired enough money. You must carry out three tasks simultaneously at the initial stage: breeding, planting, and building. You rear sheep for their fur, train dogs to protect the house, plant apple trees to make fresh apple pies and grow rice to sell. You will be assigned some rich and varied tasks. You will be happy and relaxed when you carry out these tasks.
Do Quests and Earn Coins
In this game, you will always find a quest system you can engage in, but you will have to complete the quests in most cases. This is because you acquire experience and are rewarded with red diamonds. Diamonds in titles are often hard to get, and when you get them, they will help you boost your production quicker.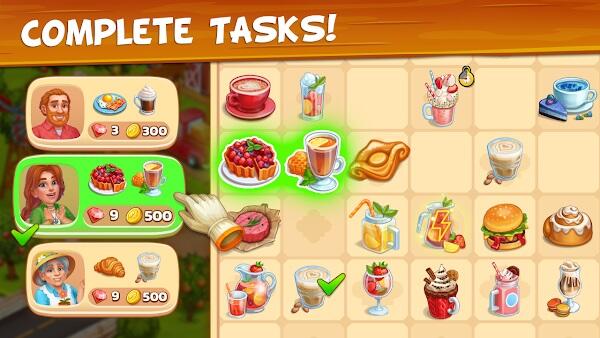 There are also several ways you can earn money by playing this game, which is different from the quest. First, there are some requirements that you are expected to fulfill. You will encounter two types of requests in the game – requests for things posted on the bulletin board or characters heading to the farm. You will be informed about the requirements and rewards attached to each request, and you can try to complete them. In addition, what is demanded on the bulletin board is often more than the other type.
Conclusion
Farm Town is a fascinating simulation game where you need to assume the position of the owner of a farm. You must harvest, cook delicious meals, and tend to your pets. If you love farming simulators, then Farm Town is a great one you can try.


Join Telegram Group
Download and install Farm Town to enjoy this incredible farm simulation game where you are in charge of a farm, grow plants, raise animals and begin production.