Download and install Eyes The Horror Game APK to play as one of the burglars that steal into a mysterious mansion to steal a huge amount of money but are trapped.
Description of Eyes: Scary Thriller
The horror game is one of the most challenging types of game genre, and not everyone has the heart to play a horror game. Some people are scared of ghosts or ghost stories. However, in reality, we cannot deny the appeal that the horror genre has brought to people for many years. There are books, movies, and even songs that have the classic horror genres. Horror games make players very nervous, which is the significance of the genre in the first place. If a horror game is not scary, it has not achieved its objective. Eyes: Scary Thriller is one of the most successful horror games in the market today. With more than 50 million downloads on Google Play, this app has established itself among the leading apps in the world. While its number of downloads continues to grow, the app itself puts fear in its players' hearts. Now the question is – who is playing who? The player or the app?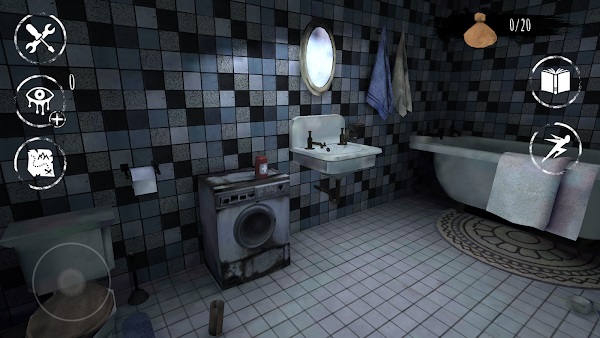 The Plot
This app tells the story of a certain burglary in a strange mansion stationed outside the suburbs. The owner of this mysterious mansion is Mr Miles, a very wealthy merchant. Unfortunately, this mansion has been neglected for a very long while, and no one understands the reason behind this abandonment.
But a group of thieves who understand that there is a lot of money in the mansion decided to make plans to disable the security and protective walls of the mansion to break into it and steal the money. But it seems like some weird things are happening. The interior of the mansion has suddenly turned cold and lonely. And the thieves begin to feel like they are not alone in this huge building.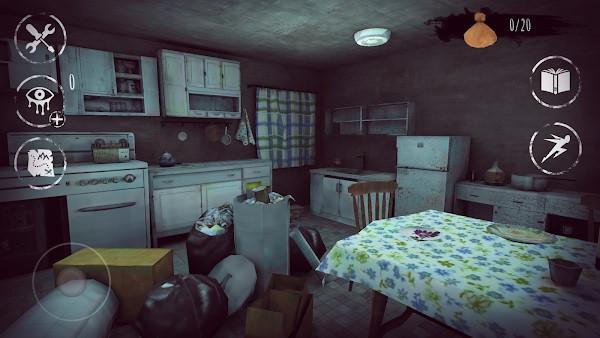 Escape Adventure
The success of most horror works is in the sounds and pictures. When you begin to play this game, you will immediately feel the terror it brings. Everything is in dark hues, giving credence to the genre, and only just a small amount of light reflects from a few corners. There is no way for you to apply more light to these scenes besides the little one already provided. In that case, these dark corners are usually an ideal spot for ghosts to conceal themselves and make sudden attacks.
The Gameplay
You will experience each content of the horror that this game boasts of as soon as you complete each level. You will pass through these levels through the pre-divided areas of the game. What you need to achieve at each level is to locate the money bag hidden in the mansion. That means you are one of the burglars who want to steal the money in the house. When you enter the mansion, you must search for a certain door already marked by your teammates to confirm the completion of the mission.
However, do not think that all the game about involves the search. You will encounter ghosts in the mansion and must avoid their attacks if you want to continue the game.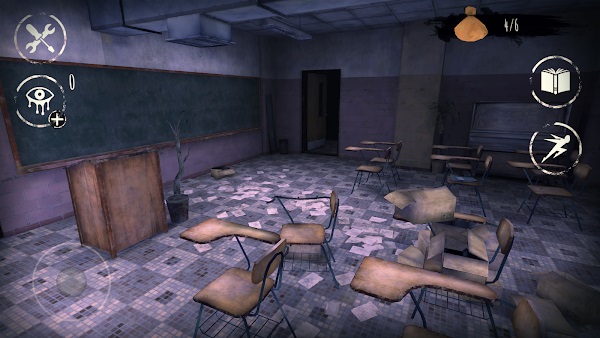 If you want to avoid ghosts, you can apply two items: Eye Runes and maps. The Eye Runes will assist you in knowing where the ghosts are hiding in the mansion. Because of these items, you can avoid being killed and eventually complete the mission.
The map you will receive has been drawn by hand and given to you by your teammates. On the map, you will find the terrain, roads, and other important information at your playing level. But you will have to understand how you can read the map and then combine your knowledge of map-reading with the Eye Rune function to establish the ghosts' particular hiding spots.
Run!
In this game, you must find your way out of the mansion after you have broken into it. At first, you might think that you can escape by following the path you took to come in, but you will begin to get confused as you encounter similar roads. You will be led around by the roads, and you won't even feel any sign of an end or exit. You can only find a way out of this by applying sharp intuition, reasoning prowess, and wisdom.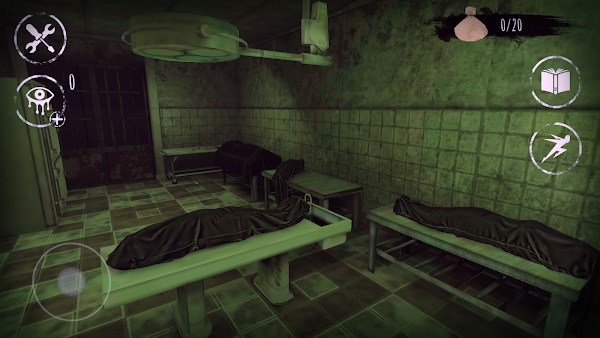 The gameplay of Eye: Scary Thriller is pretty smooth and simple. You will have to carry out two activities simultaneously, such as avoiding the ghosts and finding clues – you only have one chance and one way to continue. There is no way for you to destroy these ghosts because they cannot be killed. Instead, use the hand-drawn map to carefully plan your exit from this mysterious mansion. When you are being attacked by ghosts, running very fast is the only way to save yourself.
Important Information
Before you begin to play this game, there are some important things you first need to know. First and foremost, you cannot purchase Eye Runes with coins. But more supporting items litter the floor of the building, and you will have to locate and use them in parallel with discovering bags of money. Eye Runes are a very necessary item to have because ghosts become more cunning and move faster at higher levels. If you are caught by a ghost anywhere, you won't have anywhere else to escape. So always make sure that you are not caught.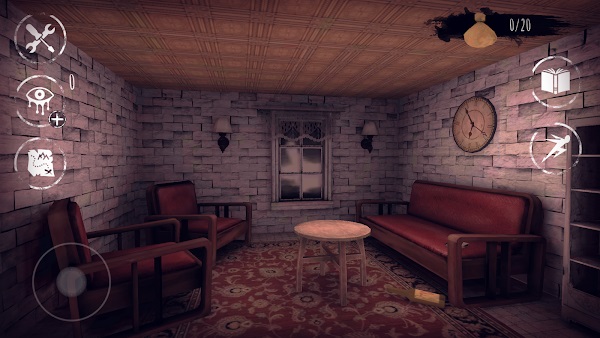 When you encounter any ghost, you must run quickly and sneak through small rooms so that they would be able to reach you. There is fast movement integration in the game, allowing you to accelerate in not more than three seconds. Although this is pretty short, this will give you enough time to escape from those menacing and cruel ghosts. Always avoid dark and narrow areas of the mansion because those are where the ghosts often hide.
Last Take
The element of horror that this game provides will not be forgotten for a long time. Eyes: Scary Thriller is scary and thrilling, just like its title. Are you brave enough to go to that place where even angels fear to tread? Then download Eyes: Scary Thriller to find out how much fear you can accommodate.