Download DJay 2 APK to become a professional DJ with your smartphone. Access various mixing tools to create unique sounds from your favourite songs.
Introducing DJay 2
DJay 2 I'd an Android application that allows users to become professional DJs on their mobile devices. The app has most of the professional tools you'd find on a typical DJ stand. With a recent increase in EDM, you can now use this android app to tune songs to your taste easily. Increase the music pitch, speed, and various sound effects that help you fine-tune any of your favourite songs.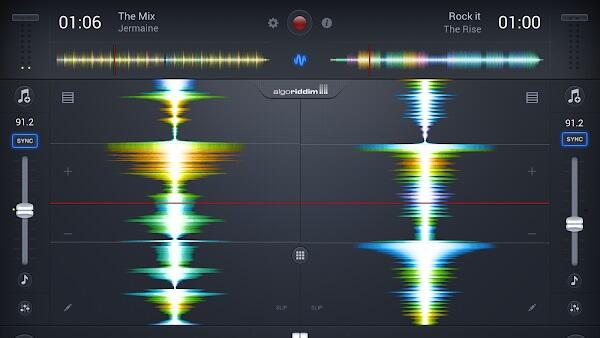 The app has been around for a while and has gained millions of fans and users worldwide due to its simple and functional interface. The main version of the app was quite popular too, and it was ideal for various devices, including iOS, macOS, and Windows. The Android version has two types: the DJay (Free version) and the DJay 2 (Paid version). Therefore, the DJay 2's advantage lies in its exceptional and advanced features.
So, users who have used DJay but would like to access even more features can opt for DJay 2, which offers more. The app provides access to music editing tools that create the finest and most professional tunes on Android phones. You can select from your music library, record your editing process and enjoy any song you edited at your pleasure.
A music editing tool or DJ app is often crowded and challenging, but with DJay 2 you can expect easy usage. The beautiful and intuitive design helps to create an interface that even beginners can easily navigate. In addition, you can choose two songs to mix, preferably close to each other in terms of beats per minute (BPM).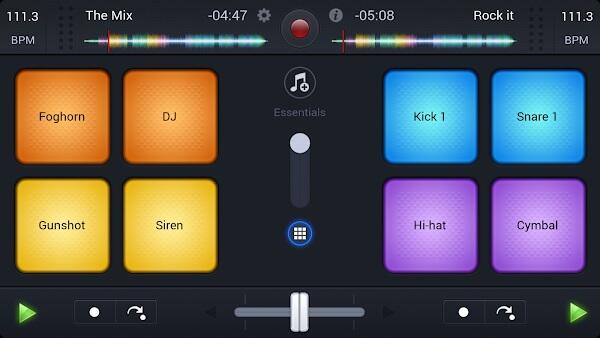 Algoriddim has recorded massive success with the release of DJay 2. The app has trumped many competitors since it was released and now has millions of downloads from users online. The app works with any Android device that runs on Android 4.1 or above, and it's available in multiple languages for users worldwide.
What Does It Do?
The app is arguably the best place to enjoy your music hobby and create different tunes at your leisure. The app provides a list of features designed to edit music, such as slow motion, fast forward, pitch adjustment, auto mix, sound filters, audio fx and Spotify connection to help you create an interconnected and robust network to manage your music and audio files.
App Features
The are many music editing and DJ apps out there, by DJay 2 is quite popular due to its exceptional features outlined below: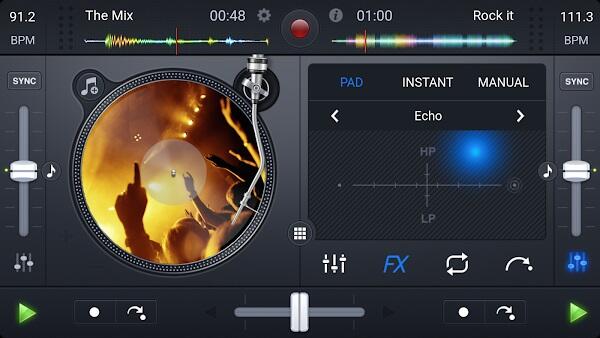 Simple UI
The app has a simple UI, which is why users easily find their way around it. You can easily find tools you have never used before as a beginner on the app. There are many sections before and after you start editing, and each audio file or video in your ad will have tools you can use as the disc jockey. The app control is also logical; you can use any tools simply by tapping on them or moving the bar if you're using a slide bar.
Equalizers Control
The most fundamental change anyone can make to music or tune is to mess around with the Equalizers. The various sounds of music can be changed, depending on the user's preference. For example, you can decide to increase the bass of a song and adjust the other equalizers of the music to your taste.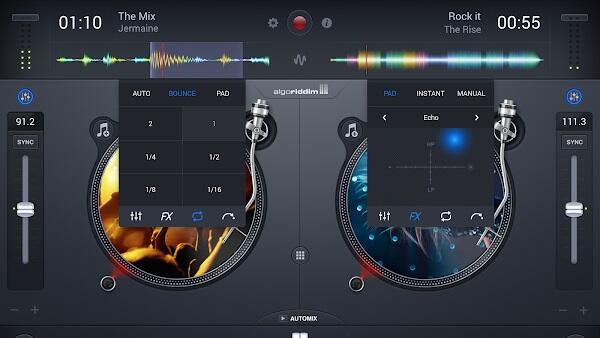 Automix
This feature is useful for adding extra bass or other sound effects to your music. It works similarly to the Equalizers, just that it's more focused on the bass. The Automix feature also automatically handles the transition between multiple sounds. You can also tweak the turntables from your Apple Watch; however, this feature is not that simple, so you'll have to practice using each.
Automatic Beat
You can also add automatic beats to your song based on recommendations from the app. Since the app keeps track of the sound from the song you're mixing, it automatically detects the notes. It finds a beat that matches it better, so you can always use the Automatic Beats feature to find lovely and cool beats for your songs or adjust the current beat to suit the song better.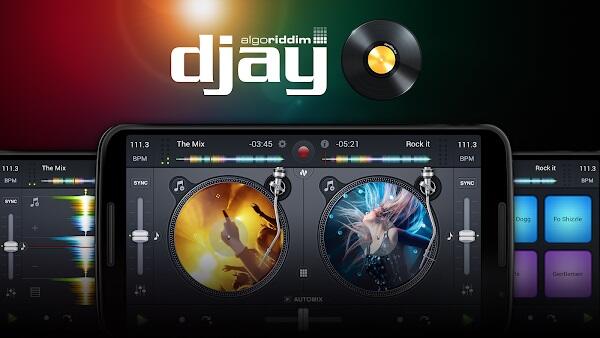 Spotify Connection
This is perhaps the most crucial feature of the app, considering the number of users on the Spotify network. DJay 2 connects with Spotify to offer a diverse number of content for its users. So, you can choose any of your favourite songs on Spotify and add them directly to DJay 2 as simple and convenient as possible. You can then remix the song however you like, record it while you remix, and save the remix version if it's to your taste.
Basic Tools
Day 2 offers the right features and tools to help you create a mobile DJay Mixer. You can use many tools to create a remarkable mix out of an ordinary song. These tools include the Mixer, Tempo, Filter, etc., all with distinct effects when you apply them. You can also add sound effects such as gunshots, broken bottles or other hypes to keep the sound fresh, and we'll be hyped.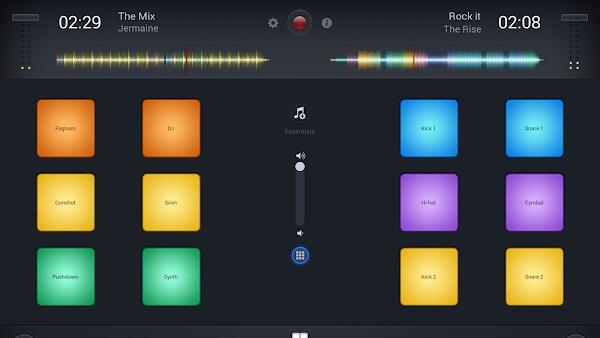 Integrated Music Library
The music library on DJay 2 is quite impressive, which is probably why many users love it. Rather than have to search for music online, download them, and then import them into the app, which is aa daunting process. You can speed it up by connecting your account to Spotify and accessing the extensive library of songs. You'll also be able to access multiple sound effects, filters, and other media content to create your masterpiece.
Conclusion
The app is intuitive and indispensable on your phone if you're an EDM enthusiast. Although it might not be as professional as your favoured DJ, you can create vibrant melodies and share them with your loved ones.