Download Devil May Cry Mobile APK and enjoy playing the legendary Devil may cry game, but this time from your phones. Feel a new thrill with new weapons and bosses.
Brief description of Devil may cry mobile.
Devil may cry mobile is the mobile version of the famous action devil may cry game. Devil may cry is one of the longest-lasting games on consoles. Practically everyone who plays games has played this game. Recently, the game makers have decided to expand the franchise by creating the mobile version and making it more accessible for players.
Devil may cry follows the story of the protagonist, Dante the hybrid, a demon hunter mixture of half-angel and half-demon. He is the game's main character, and his mission is to find the people who killed his mother and turned his brother evil. On his quest, Dante faces a whole of demons and evil beings, so to get stronger and exterminate these beings, he becomes a demon hunter, a private investigator, and a mercenary that takes out every demon that crosses his path.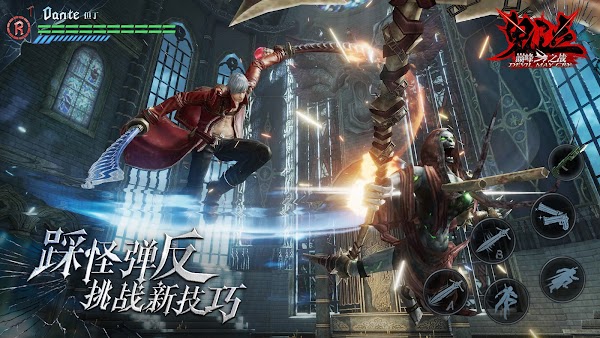 The popular franchise has different stories and parts where the story of Dante continues, but the mobile version of the game follows the third part. The plot follows the story of Dante and his childhood, with the most notable appearance in the story being his evil brother, Vergil, and also Dante's friend, Lady.
The Devil may cry mobile plot, as well as its exciting bloody fights and accurate Illustrations of the characters, has made this game one of the most anticipated mobile action games in the year 2021.
Although it is constantly being upgraded, it was released on the 11th of June, 2021, and published by NebulaJoy. It is rated T, meaning that only teenagers and adults can enjoy playing this game as it contains violence and blood or gore themes. It has intuitive gameplay and operations that are easy to understand. With the on-screen joystick, you can perform actions like navigating, attacking, and dodging during gameplay. It is straightforward to know, so you won't have problems playing.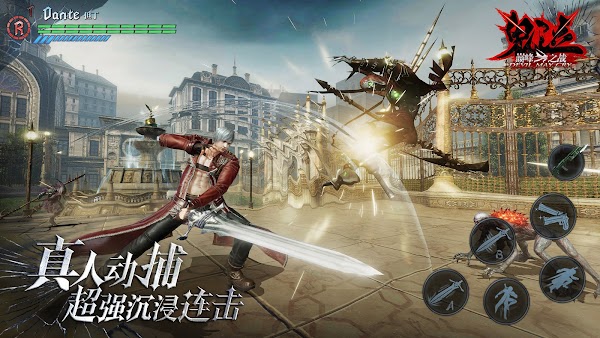 The more you advance in the game, the more you challenge battles you face. With stronger enemies and bosses, constantly upgrading Dante by using new weapons, learning new combos, purchasing new items, and increasing his abilities is the best way to get better at the game.
Devil may cry mobile is a fun role-playing game where you get to experience the Devil may cry experience from the convenience of your mobile phone. Enjoy the thrill of using Dante to face new bosses with new weapons and attacks. Download Devil may cry mobile today and enjoy this game.
Fun gameplay and concept
Devil may cry mobile is an action-filled adventure game. The gameplay is very understandable. It is a single-player game where you initially take control of Dante, but as you keep playing, you unlock Lady and Vergil, which can be used to play.
You start with the demon hunter, Dante, and as you advance in the game, you face different demons and bosses and take them on. The monsters you face are ferocious and stylish points are rewarded when players defeat these enemies using other skills and weapons.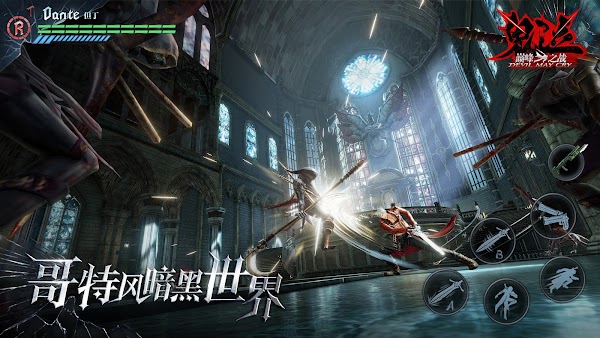 As you advance in the game, you must constantly upgrade your weapons as you'll face more vigorous opponents. These weapon upgrades
Allow you to damage your enemies more and fight better.
There are different ways of upgrading your weapons in the game, and they include injection, which is used to increase your weapon's primary damage, and you have to exchange red orbs. Forging is another way to upgrade your weapons and forge, and you will need different materials that can be found in the game. When you forge a weapon, it gains a whole new appearance, its primary strength increases, and you learn different battle skills that can be used during fights. Another way is refining, which costs stones, but when you refine your weapons, all the weapons stats increase, and it becomes better overall, and the last way to upgrade your weapons is by placing magic cards on them. These magic cards increase the damage of the weapons and provide you with new skills that can be used during battles.
The game is a role-playing game, so apart from upgrading the weapons Dante uses, you are tasked with improving Dante as a character. This game can improve different stats, including health stats, mana, power, physique, critical damage, and a unique stat called dantes anger.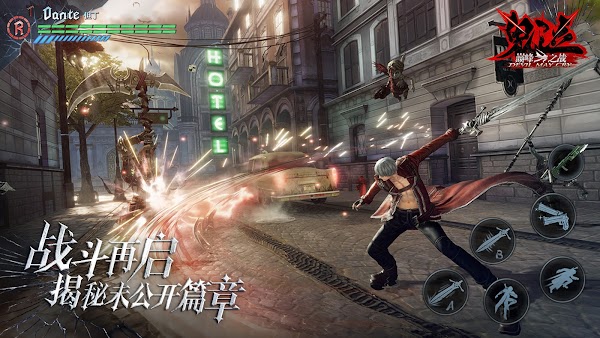 There is also an online game mode where you can play with other players in team battles where you join forces and battle or against players in player versus player battles where you face each other and battle till a winner emerges. The fact that you can play online with other players makes playing this game more interesting, and it's something that interests players.
The Devil may cry mobile gameplay is very similar to the PC and console version, so people who are used to playing Devil may cry won't have any issues getting used to this. This game also has a perfect graphic system with good colors and accurate illustrations of the characters and how they interact. Apart from an excellent graphical design, the game has an ideal sound system, good sound effects when an attack or damage is taken, and outstanding background music.
Devil may cry mobile is an entertaining game with intriguing gameplay that will keep players interested as long as they play it.
The game features to look out for
There are many fun game features that you can look out for when you play this game. The Devil may cry mobile game is available on the play store.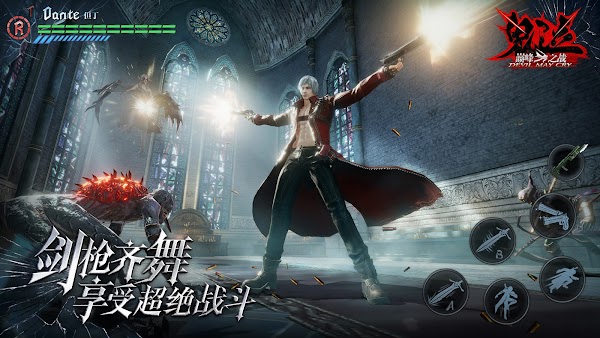 Some of the features include:
Dante's stats can constantly be upgraded. Weapons can also be improved
Intuitive gameplay. The operations are simple as there is an on-screen joystick to perform actions
The game has gorgeous graphics with good illustrations of the characters and an excellent sound system
Online game mode that allows you to play with other players in team modes or versus each other
There are new locations, new bosses, and also new weapons in this game
Conclusion
Devil may cry mobile is the best game for people who love the Devil may cry franchise and want to play it more conveniently. It is straightforward to play with similar gameplay to other versions, and the game has perfect graphics and a good sound system.