Download AirAttack 2 APK to have an overhead experience as a World War 2 pilot. Defeat all enemies assigned to you and avoid damaging your airplane at each level.
About AirAttack 2
AirAttack 2 is an epic action game that gives you the role of a veteran pilot. You'll be tasked with safely flying planes in a fierce war. Hence, your task is to properly control the aircraft to fly in the right direction and kill all the enemies. The game's storyline features a scenario from World War 2. This fun arcade game uses striking imagery and exceptional features that give you a smooth and seamless gaming experience.
Thanks to the colourful graphics, and the realistic environment, you won't miss out on much fun as a pilot. You'll be able to see the actions on the ground and provide air support based on the commands you receive from your troops on the ground.
You have five options when you want to choose your plane, and each has distinct features that make them super useful for different parts of missions. However, regardless of your choice, you can always expect the flying to be easy and smooth. Moreover, you'll be able to get reasonable control of your plane since the control system is intuitive. You must dodge the enemy attacks and launch your assaults at the right time with the on-screen buttons.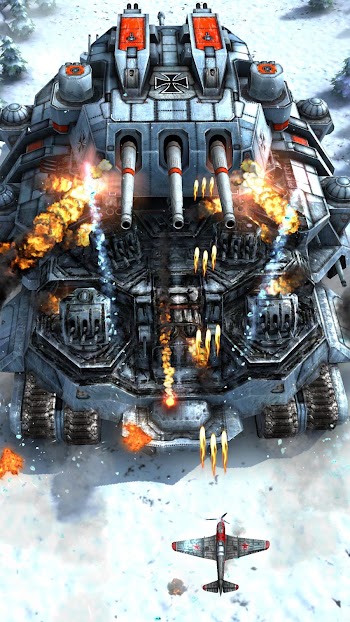 The levels in this game don't take too long, too, so you won't get bored stuck in a single game. You'll be in and out in less than three minutes while playing missions. To foster entertaining gameplay, you won't be knockdown by a single contact with enemy shots. But you still have to keep track of your health bar and avoid running out of juice.
Art In Games developed the arcade game. It's a free game and is available in multiple languages worldwide. The content here is rated for anyone below seven, so you must be older to play AirAttack 2. The app has over 5 million downloads on Playstore and an impressive rating from the reviewers.
Gameplay
This arcade game with a simple mission; survive and take out the enemy lines. You'll assume the role of a veteran pilot during World War 2, so you can choose a plane to fly. When you start playing, there are five planes to choose from, but you can unlock more and customize your planes the more you play. So, you'll be assigned to a troop in the war zone, and you have to attack the enemies without getting any severe damage.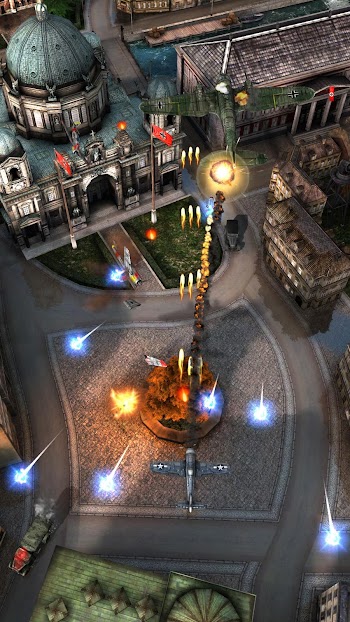 You'll be given more ranks and accolades for bringing the enemy down. So, you'll need to master your art for an enjoyable game. The control is pretty easy to use, but you will still need to adjust it. There is a starter training at the beginning of the game that takes you through the various game features, and the first few games are not quite difficult to play, so the more you play, the more challenging the levels become.
Game Features
AirAttack 2 combines many features to reflect world war two days and give users a thrilling experience of how complex and fierce the battle was for various countries. Check out some of its features below:
Wide Customizations
You have many options to choose from regarding the game customizations. So, you manually select how the landscape will be; you can change it to a portrait or landscape view without affecting the screen mode. Since there are different types of operations to complete, you'll be able to change the game settings and tweak them to fit your Gameplay. For example, if you're going to an Amway territory where there is a lot of pressure from the sides of the screen. So, you'll be using the landscape view to see more of the screen sides and have a better game experience.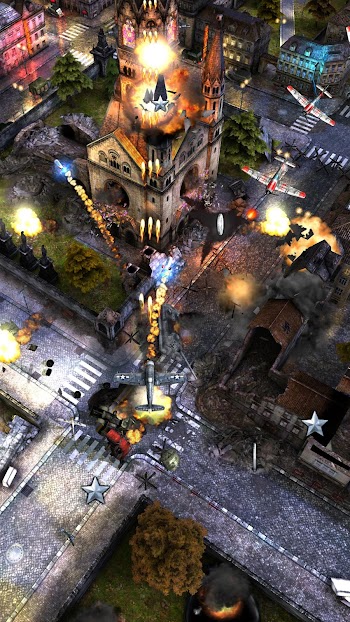 Graphics and Sound
The game is a 3D and stylistic image environment with many actions in the background. There is much attention paid to the battlegrounds, so even from the elevation, you'll be able to see how wrecked the areas are and how dead bodies litter the ground. In addition, you'll occasionally be able to see the details of the enemies you're attacking. The light effects, explosions, collisions, etc., also have many realistic touches, making the game even more fun. The shaking of bombed houses and constant collisions with enemy planes also make the game even more natural and beautiful to watch.
30+ unique soundtracks
AirAttack has a personal and authentic soundtrack designed for the game, making it more exciting. The sounds of war make the game more realistic, and considering there are over 30 soundtracks that randomly play; you'll never get bored by a single tune. The bombings, collisions and the thrilling whooshes of aeroplane movements also make you forget you're not in an actual airplane and not a veteran of the world war.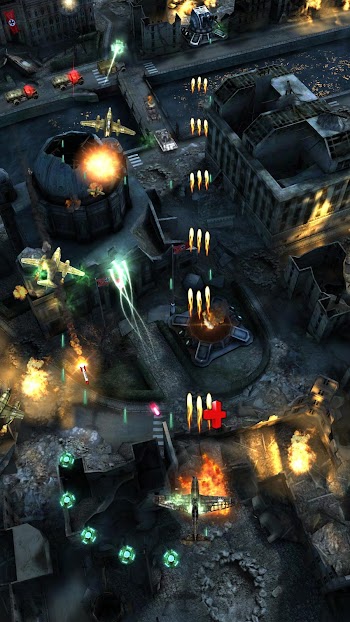 Airplanes and Skins
There are many skins and features to enjoy in this game, thanks to the game store designs and stickers. However, you have limited planes to choose from. You go for any of the five options because each is easy to control. The game designs and upgrades are significant features that add more unique features to the game. You can upgrade your airplane parts with better and more functional ones that you pick during gameplay and change the airplane skin on every mission.
Daily Events
Since this is an online game, you'll enjoy some exciting updates from the database. You'll therefore get access to exquisite game competitions and challenges. You'll be rewarded when you compete and win in this. So, you can have some fun and get a break from the main storyline with an experience of different challenges.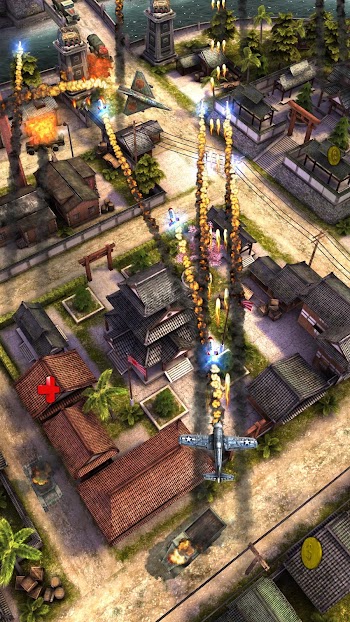 Conclusion
This non-stop fun game allows you to enjoy shooting at insanely fast speed. You'll be able to witness beautiful scenery and experience significant upgrades on AirAttack 2. So cool down and have a relaxing game when you download and install the game on your smartphone.