Download World Conqueror 3 APK to experience WWII as a commander. Get your troop and battle against enemies with accurate maps and historical campaigns.
About The Game
World Conqueror 3 is a complex strategy-based mobile game where players can assume the role of a military leader and conquer the planet through various games and levels. It's a brainchild of EasyTech and free to play for everyone across the globe. Anyone above 12 years can play World Conqueror 3, and it's available in over three languages. The game also has an outstanding 4.2 rating on Playstore and over 5 million downloads on the same platform.
The game's main objective and priority mission are to develop a foolproof strategy with the best plan possible. Hence, you not only have to lead your army to battle but also ensure you leave the battle in good conditions and reach victory over anything else.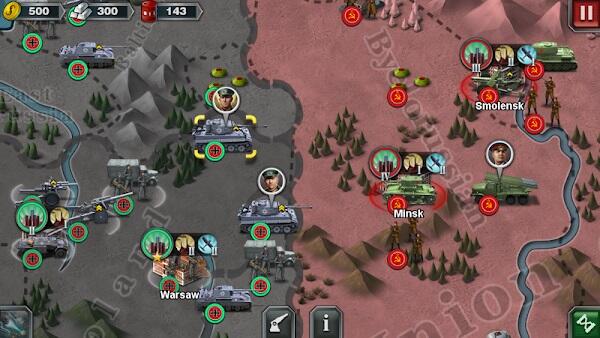 There is expansive gameplay here, and as earlier mentioned, it's an intensively tactical game that tests the player's knowledge of war strategies and ability to create one. You'll follow thirty real-life and historical campaigns with multiple military tasks and situations that will test your strategic thinking skills.
Into the War Lands
To forge a path through this campaign, you'll need to face off the first few obstacles and play against other commanders across some of the most important areas in Europe. You win the campaign when you eliminate the enemy troops by deploying your army and countering your opponent's strategy with yours.
The game also adds a level of freedom to your decisions. So you can decide between sides and storylines to follow. According to the chosen faction, your alliances will change along with your chances of victory or defeat in subsequent battles. So, there are four scripts you can follow, which will require you to choose one area, and this determines your troop and armies.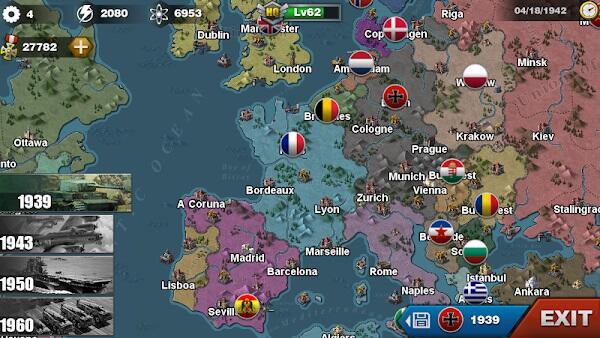 The divine mao shows all your friends, enemies and various territories and alliances you've made in your gameplay. The game also allows you to navigate and take action on the platform easily. You can make decisions from the map by moving units of your armies to the enemy areas to either attack or defend.
World Conqueror doesn't only simulate the real World War 2 but also includes real-life areas and campaigns on the map. The game has different modes and maps, depending on your preference. You can play conquer the world or play a military career mode; the two types of maps include the flat map and the topographic map, which provide more visual insights.
Game Features
The game is set for the World War 2 period, which makes it an exciting game to play for anyone who has only heard tales of the war. In addition, you can check out some of the WWII and other features that the designers included in the World Conqueror 3 game.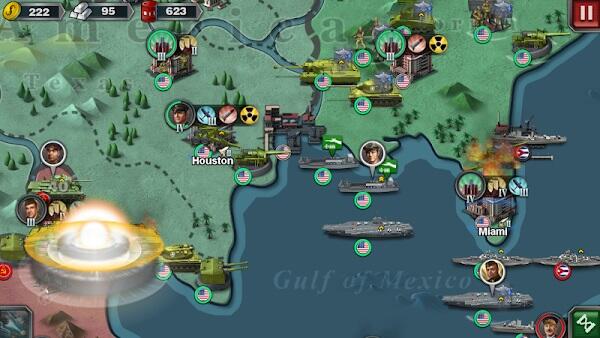 Graphics and Music
It's one of the most classic strategy games you can play on mobile phones. It's an adrenaline rush playing here for anyone who loves strategy games. This is also due to the immersive graphics that keep the war memories alive. Although the graphics aren't complicated, it provides vivid and detailed visuals about the world war.
The game map is well detailed with real-world locations and territories. You can also access every map part and switch between micro, macro, outside and inside views. In addition, other visuals such as weapons, appearance, military upgrades, etc., are appealing. The music is also well detailed, with distinct sound for every attack.
Gameplay
There is a simple yet complex gameplay experience on World Conqueror 3. Your sole mission is to lead your armies to battle and conquer troops of the enemies until you dominate enough regions to conquer the world. The complex aspect is how you do it, which will require tactics and strategies that must be better than your enemies.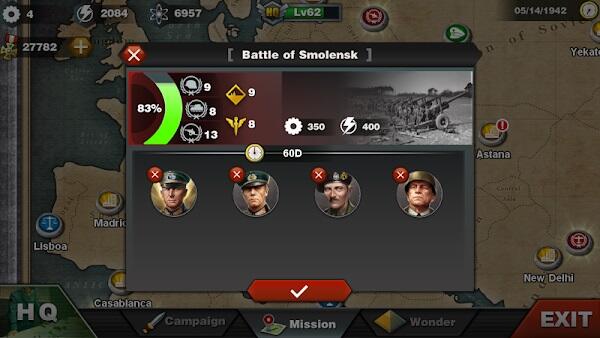 Control
The game has a simple control panel based on taps and gestures since this is not an action game. You can tap on maps, weapons, upgrades etc., anytime you want to make changes. You can also attack other territories by moving your army into their territory. Set your troops in the order you wish to attack the battlefield to launch an assault and encroach on their territories. You can also switch between maps by taps and make alliances with regions.
Modes
Different models are playing here to fit into real-life war situations. These include the Conquer World and Military Career Modes.
The Conquer World is the most popular mode in the game, and you will have to command fight and fight. You win when you conquer the world. Military Career Mode lets you experience the battles fought in World War 2 history. You can play any side in these wars and win against the enemy.
Maps
The map is the most sophisticated part of the game. It includes every territory in the game, and it determines what mode you play. There are two types of maps, too, depending on how detailed or visual you want them to be.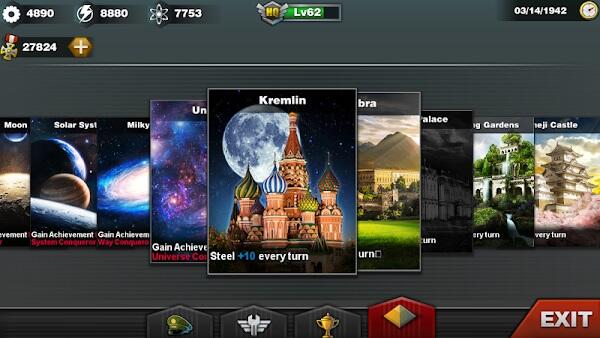 Flat Map: The flat map is used for the Conquer World Mode. This map gives you a general view of the correlation of forces, the number of troops, and the influence of each nation and tells you the commander general of each. This information is essential and extremely useful to guide your armies and make decisions appropriately.
Topographic Map: This map is available in both Conquer World and Military Career Modes. This map is different from the flat map because it shows colours and shapes on the map. It shows the territories or influence of each nation and colours it so you can differentiate between different countries. You can also check enemy directions, predict their strategies and use the appropriate command.
Conclusion
World Conqueror 3 is a game to get hooked on for long hours without getting bored. It has up to fifty counties and two hundred generals to compete against. However, you can make complete decisions ahead of your rivals and show them what it takes to successfully lead an army to victory.