Download and install Used Car Dealer Tycoon, where a player has the chance to deal in used cars. Players buy, repair, and resell used cars for a good price.
Description of Used Car Dealer Tycoon
Used Car Dealer Tycoon is a simulation game for those interested in starting a car dealer business. With this app, you can trade where you sell different types of used cars for money. This game will help you develop a great business idea, especially in selling cars. This game entails that you will have to begin your business from scratch and make a lot of money from buying and selling used cars. The process is very simple: you buy used cars at a very low price and then sell them at about twice the price you bought them. This form of business is not yet well-known, but people are now very interested in buying used items, especially cars. This is an opportunity to take advantage of this trend and make some cool money from the business. This game is very important for you if you look forward to having your own used car dealer shop. With this business, you can build an empire.
Understand How to Shop Smart
The most important thing a used car reseller should understand is knowing how to skillfully and adequately bargain. You may run at a loss if you do not know how to bargain things. So if you want a used car dealer business, the first thing to know is the power of bargaining. Do not pay too much car at the start of the Used Car Dealer Tycoon because doing that will result in a loss since you will have no cash to do other things later in the game.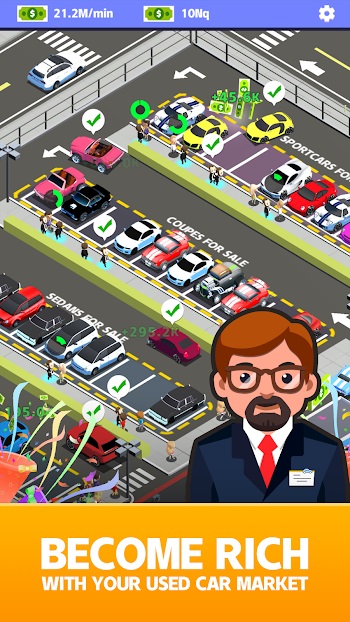 Also, you should buy and sell professionally. When a seller brings a car to you, you just don't pay the exact amount the seller calls – that would be business suicide. Instead, you will have to negotiate the price concerning the power of depreciation concerning the car, how long the car has been used, the car's mileage and how many miles it has run, then the condition of the existing damage to the car. The following step is to apply your negotiation skill to make the seller go along your way, such as the amount you intend to buy the car. However, you have to be careful about going too low. Observe the value of the car appropriately. There is no harm in going low, but when the seller is trying to meet you halfway, and you are unwilling to raise, the customer will consider you unserious and leave your agency. Also, be careful about the process of negotiation. Do not rush into things; car deals are especially not ones you can make very quickly because it is easy to run at a loss if you rush the buying and selling process.
Upgrade
After the buying and selling procedures have been concluded, the next thing to do is to repair badly damaged and old cars to make them newer so that you can sell them at a good price. No customer would want to buy a car that looks too old. Therefore, it is very important to upgrade the car before selling it. In this game, you won't directly do the repair work. Instead, you will have to spend some money to employ those that would do the job.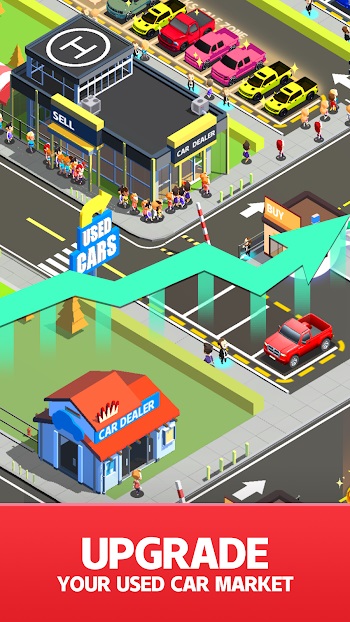 For the growth of your business, you will also need to upgrade some other services. Ensure that you do not waste too much time trying to upgrade so that you can take in more sales and satisfy the demands of your customers. After you have made a significant amount of money through sheer hard work and dedication, you can consider expanding the business and setting up new branches in other places.
Selling Cars to Customers
To run an effective used car business, you will need dedicated sales staff to help in the sales process. But first, you will have to train them in the most organized and proper ways. One important thing about this business is that you have to be honest, so your customers will have a good idea about the car they intend to buy. You do not have to sugarcoat lies. Tell your customers about the problems they might encounter while buying a particular car so that they are not disappointed in you and your business after buying the car.
If there is any complaint, the reputation of your Car Dealer will be grossly affected, including the long-term development of your business. A single bad review about your business from an unsatisfied customer could grossly affect your business. In the end, you might lose more than what you gained from selling a bad car.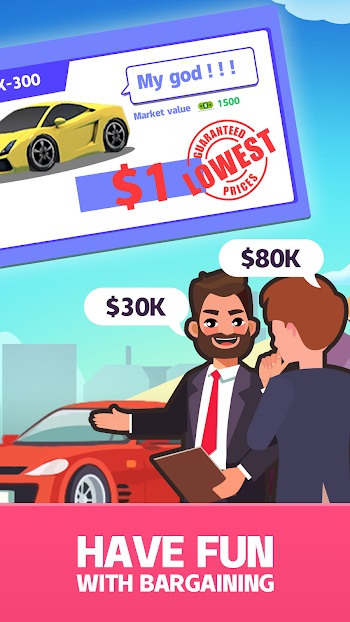 Besides negotiating prices effectively with customers, you also need to take your time training your sales staff about how they can answer all the customers. They must also possess an in-depth understanding of all the cars. Quick sales and considerable profit will determine the growth rate and capital turnover.
Different Kinds of Cars
Because you are a used car dealer, you must collect several car types. You can sell any kind of car, from the classic ones to the modern supercars. There are other types of cars too, such as punk, pumpkin, lego, off-road, sports, small, miniature, old vans, and different types and sizes of tanks.
Besides buying and repairing broken cars, you can also collect antique pieces of cars. First, visit antique dealers to buy some cars that have existed for a long time. Then, by searching judiciously, you can discover the remaining pieces with which you can build a new kind of car – perhaps in your style. Surely, those rare and antique cars would sell for a lot of money. Building such kinds of cars is tough, but it can fetch you a lot of money.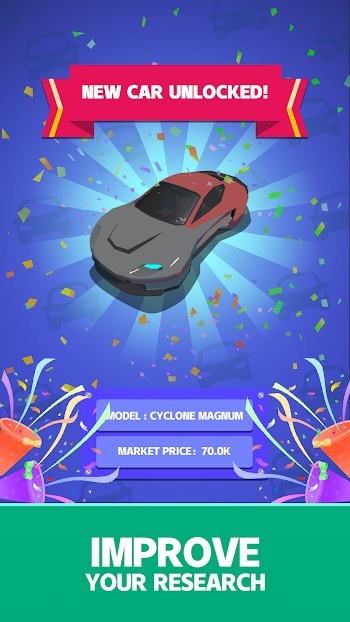 Conclusion
The graphics of this game is pretty minimalistic, but the colours are cheerful and filled with energy. This is a suitable game for all gamers, but it is especially useful for business-oriented people. If you have always wanted to own a used car dealer, this game will tell you how the business is done. You will learn all the ropes in no time.