Download TV Empire Tycoon APK & get to know what it means to run a big TV empire, from coordinating the business to devising sure strategies for its continued growth.
TV Empire Tycoon
If you've ever wanted to know how TV empires were run in the real world, here's your chance to run the show yourself. TV Empire Tycoon exposes you to the real business of TV, particularly how to run and manage one.
But, the TV Empire Tycoon gameplay doesn't end there. It takes you, as a player, into the main technicalities of broadcasting media. The game captures all the fun about TV production, right from TV shows down through to the engineering of broadcast media.
TV Empire Tycoon - An Overview
TV Empire Tycoon - idle game is a pretty straightforward game once you understand the whole strategy behind it.
As a player, you'd have two major roles. The first would be for you to secure all the necessary facilities you'd need for broadcast media business. Talk about the fixtures, tools, and workforce needed for keeping the TV up and running.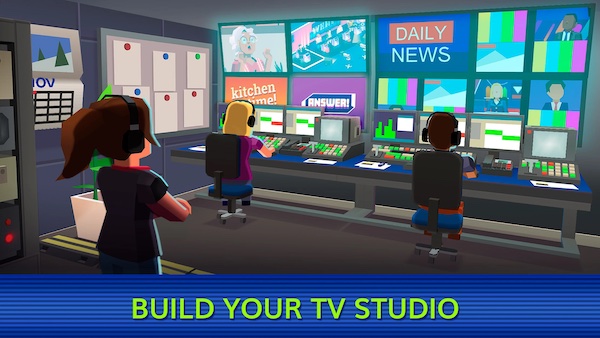 Your second major role would be managing all these facilities and then making money on the side to ensure the continued growth of the business.
These two roles may seem quite daunting at first, but as you go on in the game, you'll understand the basics and come to terms with the overall experience. If you stick to the game, you will continue to develop as you go and would be required to establish other branches and grow them to become a large franchise like the CNNs and BBCs of this world we live in.
If you're familiar with football managers and how interesting the running of a soccer team is, then you wouldn't have any problem playing this game.
For one, you'd be required to create a manager's account, which enables you to control the build-up of a TV business right from scratch. Many variables go into this TV management game, but the baseline is that you get to make decisive decisions as a TV owner to ensure your reach the TV Empire Tycoon max level.
Beyond the fun, TV Empire Tycoon teaches you something about owning a business and helps you to sharpen your management skills as you go. In TV Empire Tycoon, you would start small like every other business person and be given a chance to grow your TV business to one of the biggest it can be in real-time.
Like regular TV stations, you must dedicate your management tactics to getting more than enough viewers and audience share per production. The more audience share you get, the wider your reach, and the more money you make as a TV empire tycoon.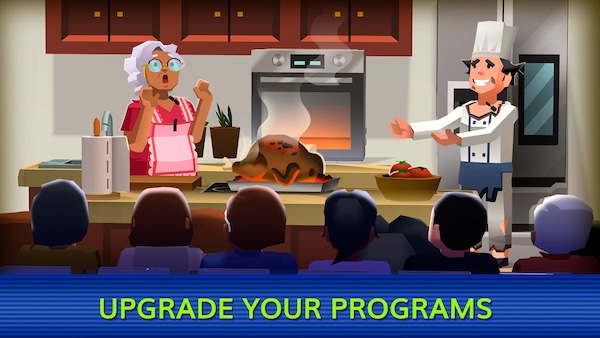 So, to reach TV Empire Tycoon max level and keep earning more, you must come up with more engaging shows with highly creative anchors and skilled videographers that get your main audience talking in their communities. You'd also need to create engaging content to retain your audience's reach so that you can keep getting more ad revenue for more business money.
Important Tips for Enjoying TV Empire Tycoon
Your management journey would start with a newscast. And, to make it a success, you'd have to hire good anchors, camera operators, and other important people to help you make it a smooth ride.
As you progress, you'd be exposed to a schedule you can view by clicking on the percentage share button at the top left corner of your mobile screen. This button shows you the daily runnings of the TV, from regular shows to news broadcasts, and lets you in on what to do to improve.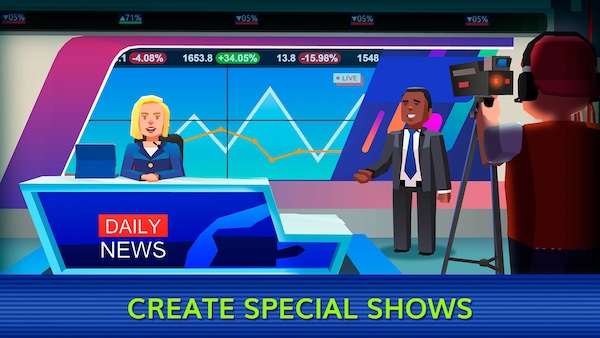 In business, one of the most important elements to keep your business running is employee satisfaction, and this same principle applies here in TV Empire Tycoon. The happier your anchors and camera operators are, the better your service will be to your audience. So to avoid any business hiccups, you must let go of any sad anchor, presenter, or camera operator that may bring your business down.
You can go to the "Employees and Zones" section to know your employees' business levels. You can as well go through every part of your TV room to locate any disaster element that may cause their unhappiness. Such things as make-up room wait times and bad food supplies can make your employees unhappy. Fixing them in due time will increase their happiness levels and get them working as they should.
How to get energy in TV Empire Tycoon
One good way to earn TV Empire Tycoon unlimited money and gems is to continue to improve your newsroom with more facilities and personnel that would ensure you have a wider reach.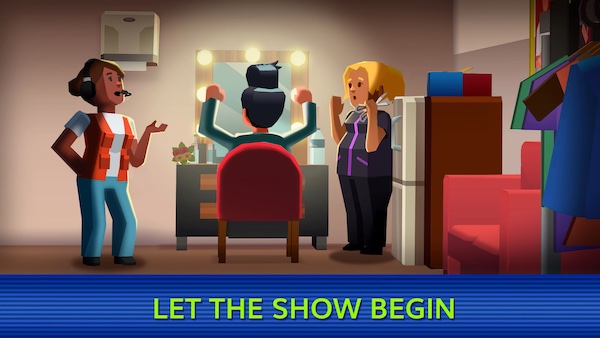 The wider your audience reach, the more ads you can run and the more money you get to earn for the TV business build-up.
Conclusion
Now that you've learned all you need to equip yourself for the game, you can run along to start your TV Empire Tycoon download.
After your TV empire tycoon download, you'd get, at different intervals, TV Empire Tycoon guides to help you easily navigate through each level and build a strong business as you progress.
As you get used to the TV Empire Tycoon app, you'd get to enjoy so many privileges according to the numerous variables that guide the gameplay. But, to enjoy this game, you'd have to open your mind to a few things and look out for different strikes that might limit your overall progress.


Join Telegram Group
Download TV Empire Tycoon APK & get to know what it means to run a big TV empire, from coordinating the business to devising sure strategies for its continued growth.