Download Traffix APK for an adventure as a traffic policeman. Manage traffic lights and vehicle movements on busy roads to avoid traffic jams and prevent accidents.
About Traffix
Traffix is a simulation game that creates a 3D world where players can interact with various traffic elements. The game uses the most straightforward but immersive impression, and all the essential details are well organized. It's a traffic management game where you'll become a traffic policeman and be responsible for controlling traffic in your district. As the standing guard, you'll have to learn the essential skill of adequately controlling the vehicles moving around you.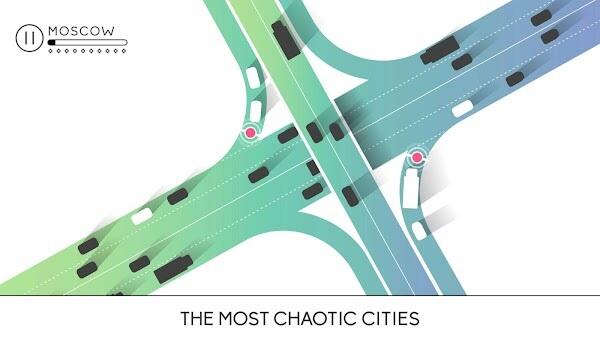 Your task is to ensure that the traffic doesn't get clogged up and ensure smooth traffic by turning on and off the traffic lights at the right moment. Of course, making a mistake could lead to accidents, so you have to be careful when playing. However, you successfully play the game when you coordinate the road to ensure there is no traffic jam, no angry drivers, and the road is accident-free.
Traffix has all the elements of a simple game, though it's a strategy-based game. You have an overview of the traffic in the whole area, and you'll have to manage each of them to ensure drivers don't get stuck. Unfortunately, the motors are basic structures moving around the paths in the game, so you won't get to see a realistic view of things. The traffic lights are also represented as nodes you can switch by tapping.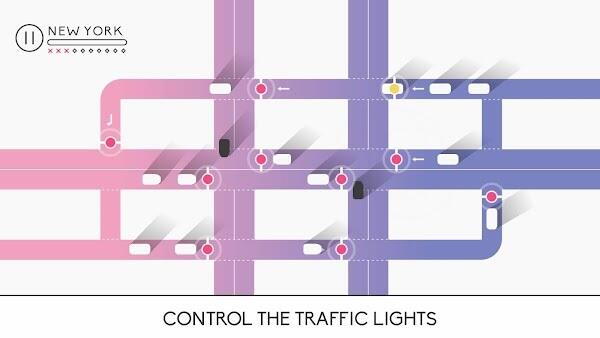 Hence, if you've been expecting a thrilling and action game where you get a realistic environment, Traffix doesn't offer that. Instead, it provides immersive gameplay that requires you to think critically about your moves and consider various alternatives before deciding what to do. The game was developed by Infinity Games Interactive and has over a hundred thousand downloads on Playstore.
Gameplay: How To Play
The gameplay has a simple approach, too, so you don't get distracted by side missions. Your sole task is to ensure a smooth flow of traffic. Hence, the game gives you control of all the traffic lights in a particular area. But, first, you'll have to figure out how the traffic flows and what pattern you can use to switch the lights and avoid accidents.
As a beginner, you'll be walked through the game and play a simple level to understand how to use the features. However, the final strategy depends on you, and you'll have the independence to decide during subsequent games.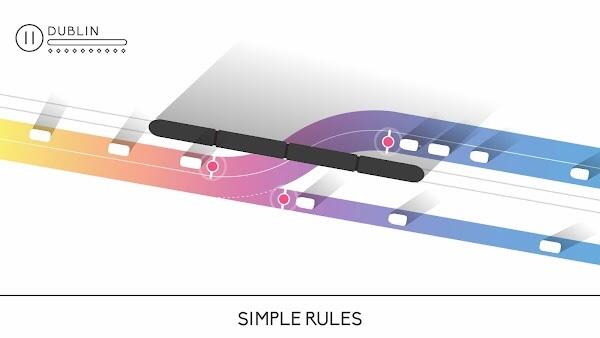 There aren't upgrades, power-ups, or skills here, the game only gets more challenging with its road overlays, and it gets even more confusing and difficult to properly manage the traffic for the complicated roads you'll soon have to control; and therein lies the fun!
While playing, the white vehicles are the ones you have to control. The black objects represent the obstacles or vehicles out of your reach. The map opens on different roads and creates various intersections. A catastrophic accidental will shorten your playtime, so if you get too many accidents, you won't be able to complete the game and have to try again.
Game Features
Although the game doesn't have many advanced elements to point at, it does have exceptional gameplay and exciting adventure for players. Check out some of its features below: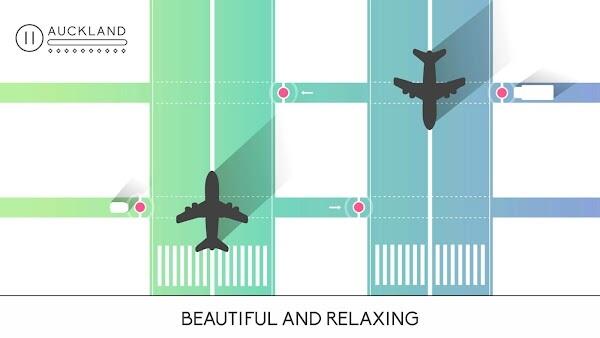 Simple Graphics
The game has quite a simple interface with little effort to make the graphics stand out. To aid the users, vehicles they need to control are colored in white, while the black ones are obstacles or cars they can't control. The traffic lights are represented with notes, and their colors are shown to the players. The animation is impressive, with various vehicles continuously weaving in and out of different paths throughout each game.
Basic Gameplay
Like its graphics, Traffix has a simple gameplay that's easy to understand. You don't have much to do as soon as you open the app. There are no minigames or side missions, so your sole task when you go fo a mission is to ensure you properly coordinate the traffic and ensure everyone's safety on the road.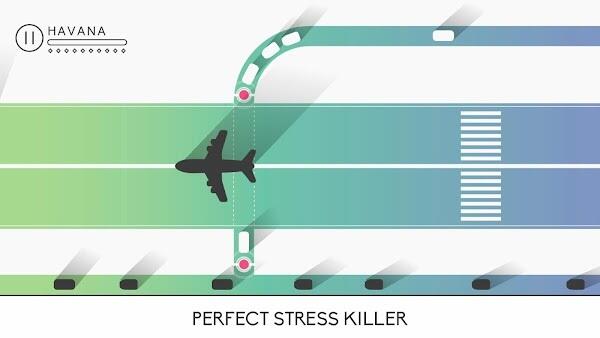 The game does have rewards, but there isn't any in-game currency or power-ups to purchase. So, your rewards can only advance your level and help you unlock new maps and locations to play. The more areas you successfully control, the higher your score and the better you enjoy the game because it becomes more difficult.
Game Controls
Controlling so many traffic points and intersections can be tricky at first, but as soon as you get used to it, you'll subconsciously plan and organize how each vehicle should move and how long you should stop a line before changing the lights. To control the traffic points, the game uses tap control.
You can tap on the traffic light at the right time to change its color from Green to Yellow and then Red. Double tapping on the button changes the light two times. So if you want vehicles to go directly after a red light, you can use that to switch instantly to the red light.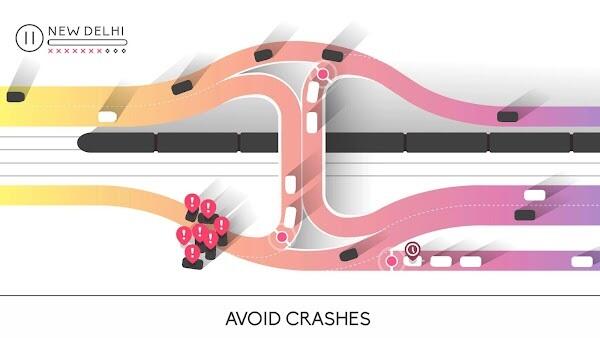 Challenges
The game is accessible after installation, where you have to manage traffic with a few vehicles. But as you get to more complex levels, you'll find it challenging to keep up. This is because the primary mission throughout the game is to ensure smooth traffic flow and no accidents. Once you fail to keep the traffic going, you'll be penalized with time reduction, and the same happens when an accident occurs under your watch.
Maps
The map will begin to get more complicated the more you play too. Rather than the straight and properly outlined roads, you'll start getting to control traffic on the busiest streets with windy paths, multiple intersections, and various obstacles. In addition, some parts of the map will include train tracks and airplane runways to try and delay your progress or cause an unexpected traffic jam.
Conclusion
It's a good game that can be difficult to play. The graphics and animations are minimalistic, and all you can expect is fascinating gameplay with no flashy distractions. Traffix is an excellent way to spend your leisure and challenge your brain.