Download TextNow APK latest version free for android and enjoy limitless communication. You can send free texts and make calls free of charge!
Why Download TextNow APK?
TextNow is a dynamic communication app offered by TextNow Inc. It allows users to send texts and make calls without any charges.
You can also get international phone numbers for free with this app! This feature allows you to make affordable international calls (as little as $0.01 per minute).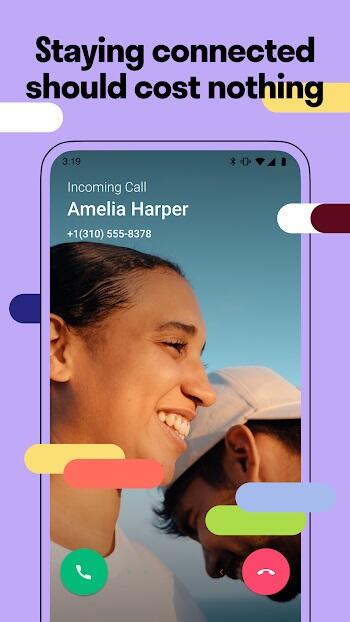 However, you should fathom that this app is ad-supported. It means that you will see some ads while using the app. The good news is that you can get rid of these annoying ads by subscribing to the TextNow premium version.
TextNow APK has 100 million+ users all around the world. The app is available for Android & iOS devices.
How to Use TextNow APK
TextNow is an end-to-end phone service. It offers a secondary phone number to the users. You can use this second number to make calls and texts without using your primary phone number.
The app assigns a real phone number from a country of choice (primarily the US and Canada) to every user. The good thing is that you can use this number even if you don't have a SIM card.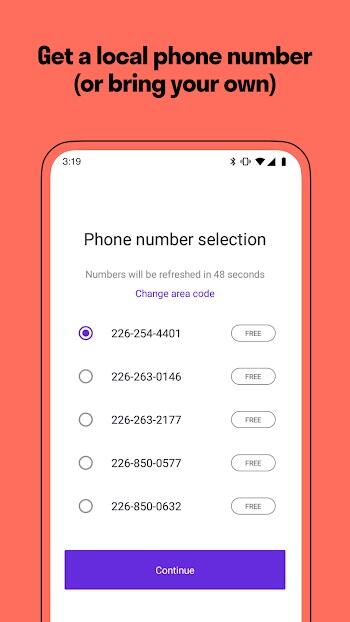 However, the use of the app is entirely dependent on internet connectivity. You can make free calls & text messages whenever you want as long as you have a working internet connection
TextNow offers two different plans to the users, including:
The Free TextNow plan is entirely free. It offers a limited number of features to the users. If you want to use all the features of the app, you will have to upgrade to the premium version.
The premium version has numerous benefits, including:
Ad-Free Experience. When using the premium app, you will not see any ads. This will improve your overall experience.
Get a Dedicated Number. This is the most critical feature of the TextNow Premium version. You will be allocated a number that is safely yours. Even if there is inactivity, this number will be reserved for you.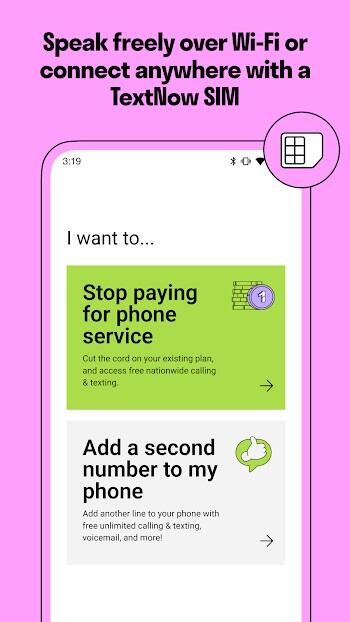 With TextNow APK, you can easily keep in touch with your loved ones without spending a fortune on phone bills. The app offers free calls and texts to stay connected without any hassle.
Unique Features of TextNow APK
Send Texts for Free. TextNow lets you send texts for free. You can also send MMS (multimedia messages) without any charges. The app uses your internet connection to send texts. So, you don't need to worry about spending your mobile data.
Make Free Calls. You can make domestic and international calls for free with TextNow. The app uses VoIP technology to connect your calls. So, you need a good internet connection to make smooth calls.
Get a Free Phone Number. TextNow offers a unique phone number for free. You can use this number to send texts and make calls. The best thing is that your friends and family don't need to have the app to receive your messages or calls.
Ad-Supported. TextNow is a free app, and it shows some ads to support its development. However, you can get rid of these ads by subscribing to the TextNow premium version.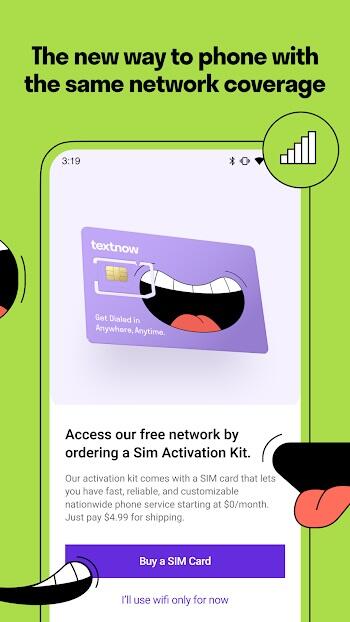 Cross-Platform Support. TextNow is available for both Android and iOS devices. So, you can communicate with your friends and family regardless of their operating system.
Make Group Chats. This feature is really helpful when you need to make announcements or plan an event with your friends. It helps you interact with several people at the same time.
Customize Your Messages. TextNow allows you to customize your messages with emojis, stickers, and GIFs. You can also change the font style and color of your messages.
Schedule Messages. This is a super useful feature, especially when you need to wish someone on their birthday or anniversary. You can schedule your messages in advance so that they are delivered at the right time.
Block Spam Messages. TextNow has a built-in spam filter that helps you block spam messages. Additionally, you can use passwords to keep your messages safe.
Low Rates for International Calls
If you need to make international calls, TextNow offers really low rates. You can buy credit for as little as $0.01 per minute.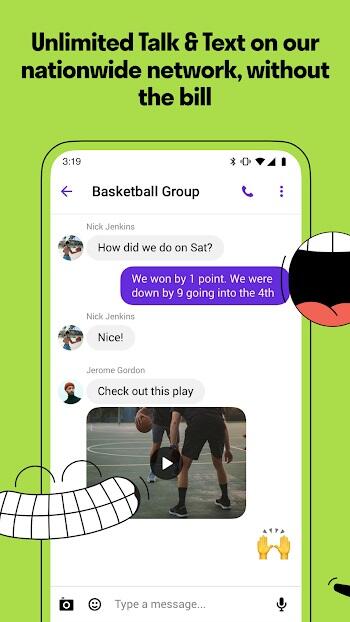 This flexible & affordable pricing makes TextNow a great option for making international calls. You can call friends and relatives from more than 230 countries!
Many Customization Options
TextNow allows you to fully customize your experience. You can change the theme, font, and bubble style of your messages.
Additionally, you can customize ringtones, backgrounds, text tones, and backgrounds to suit your taste. You can also add a home screen widget to easily access the app.
TextNow APK Download for Android
The TextNow APK 2022 offers all the features of the original app plus some additional benefits. Some outstanding characteristics include: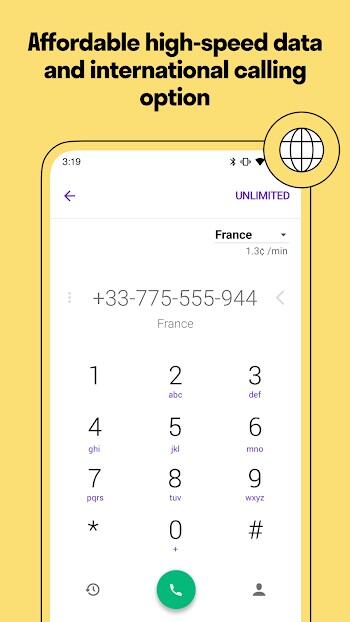 TextNow APK Unlimited Credits Download. The original app offers limited credits for making calls. With the version, you will have unlimited credits. So, you can make as many calls as you want without any restrictions.
TextNow APK No Ads. The TextNow APK premium does not show any ads to its users. This way, you can use the app without any interruptions.
TextNow APK Premium. The TextNow APK for Android comes with all the premium features. So, you can enjoy the app to its fullest without spending any money.
Conclusion
TextNow is your ultimate communication app. It offers free text messaging and calling services. You can also get a free phone number for your texts and calls.
If you are looking for an ad-free version of the app, you can download the TextNow APK old version/new version. This version offers all the features of the original app plus some additional benefits.