Download CallApp: Caller ID & Recording APK for a whole new experience. Automatically and manually record calls and block scams and spam calls. Your safety is assured with CallApp.
About CallApp
CallApp: Caller ID & Recording is the leading Communication app due to its free call recorder, scam call blocker, and many other awesome features. Users can easily block nuisance calls and robocalls.
The Functionality of Call App
CallApp is a multipurpose App that has served millions of people for recording calls, blocking numbers, identifying callers, etc. To enjoy all these features and more, CallApp will entirely replace your address book and dialer.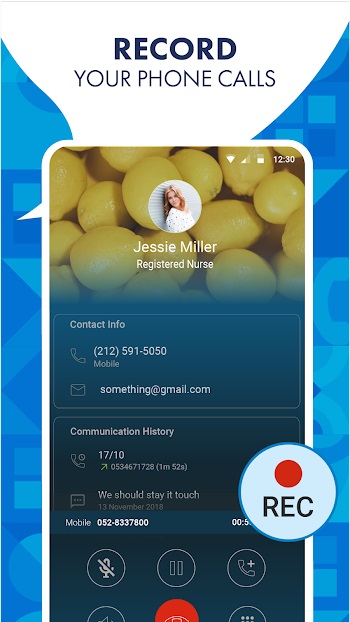 In general, CallApp's interface is relatively intuitive. It is designed after the Ice Cream Sandwich caller, but the dialer appears slightly different from the former; it has additional search and easy-access elements. In addition, the call screen has a different menu bar below the screen.
Moreover, the app has lots of functionality; for example, the names of your contacts move on the top of your screen in bold text, which closes the buttons for users to easily communicate with one another via several means.
Three Essential Things Users Should Know About CallApp
To get the best out of the App, here are three important things you need to keep in mind while using CallApp.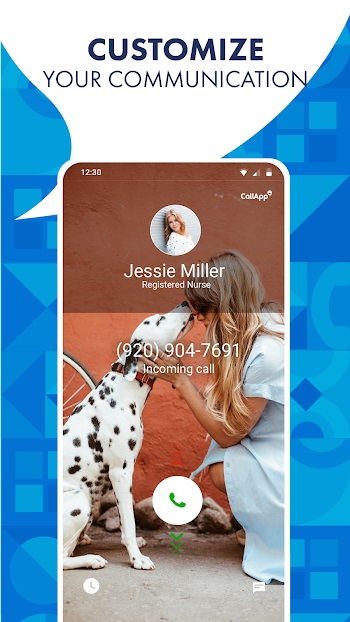 Different from other Caller ID apps
Numerous apps on Google Play claim to do things such as identifying callers. But for CallApp, you can trust that you will get exceptional features beyond identifying numbers already stored in your phone contacts. CallApp has a high number database and developed technology that can identify any number, even the numbers that are not stored in your phone contacts. CallApp can also recognize specific numbers, such as scam calls or spam, and it can even recognize numbers from your text messages or social media platforms. In addition, a number verification feature was recently added; this ensures that every number showing on your caller screen is the actual number calling; this will prevent caller ID spoofing.
CallApp Works For Your Good
If you always think that every big company is after you, well, CallApp is practically for you; to protect you. The mission is not only directed to helping users know caller identity but also to block unwanted calls, which could be scam calls or spam, to be sure that you are protected from anyone who seeks to rob you of your time and money. For these reasons, CallApp has added a Number Verification method to ensure you have a seamless and safe experience.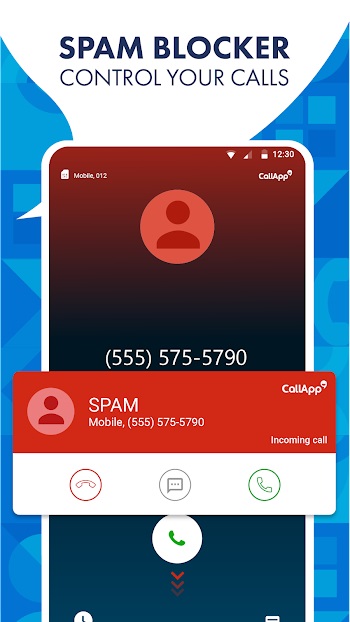 CallApp is all that is needed
CallApp could also be known as Call Blocker and Caller ID app; however, it is the same app that will provide everything you need to stay secure and uninterrupted, particularly if you want more space on your phone. It's very much your go-to app for all your needs. It offers you all that you might think if it has to do with calling experience. From call screen personalization to call recording, customized calling data, and productivity tools. What is more needed?
CallApp Features
Recording calls has just gotten easier with CallApp. You can record calls and even outgoing calls using the Automatic Call Recorder elements, and you can select between true manual call & automatic call recording and even choose the limit of the recording.
CallApp has the best quality for recording calls! Using True call to record, can also be used by android users. Also, you can send call recordings to your social handles through the Automatic Call Recorder.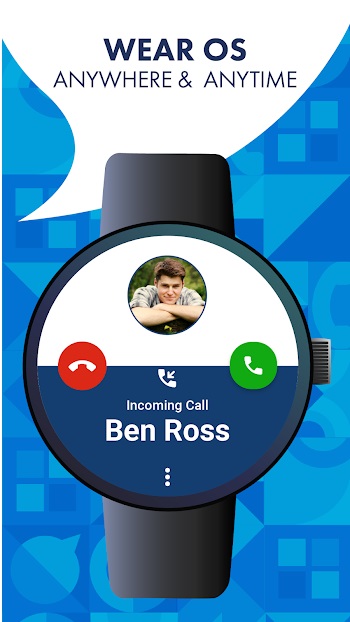 See Caller Identity Through Block Caller ID
CallApp identifies unknown numbers and caller IDs. This feature is highly used and is one of the outstanding features in the Call App. The purpose of this feature is to ensure that you enjoy your privacy. You will also know who is calling you even after blocking the caller.
Find out the true caller ID from every call log! The App will show you the caller's Identity and help you see the caller's Facebook profile picture on his page and phone number database.
CallApp is the best for retrieving phone number data and reversing number searches. Dial and search for any number using the search bar. Simply dial these numbers from your Caller ID dialer. The Number Search is an extraordinary feature of CallApp.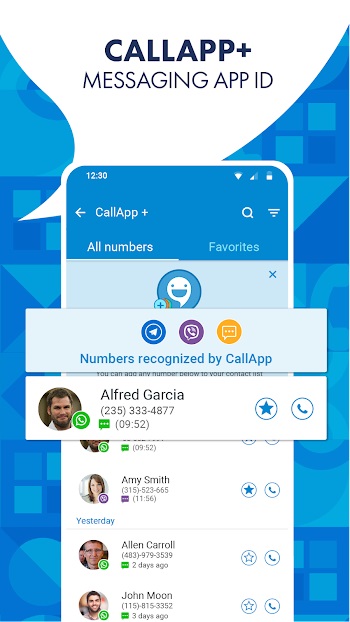 The App has a T9 dialer that helps you call phone numbers in your reverse number lookup and phonebook. In addition, you can manage your contact list and calls in your call logs using the app's free cT9 dialer.
Add blocked numbers, spam calls, & contacts from your phone address book to the blacklist feature within the CallApp. When you blacklist a number, you will never see it again in your contact list. You can use the number lookup to find out who called you and then blacklist the number.
Identify foreign numbers, and restrict callers or calls from Social Media platforms. CallApp doesn't only allow call blocking but also gives users access to see the caller's location, email account, and birthday.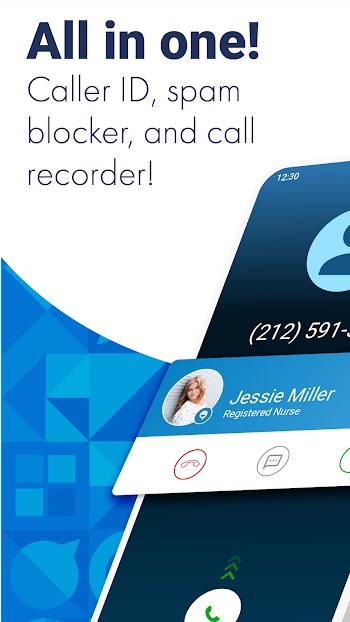 Update your phone book automatically via the app to be able to filter calls.
Contacts Information & Customize
Get free customization for your phone book, dialer, caller ID, call recorder, call blocker, and CallApp screen covers.
What's New
Transform CallApp into something stunning! Give your phonebook a fresh look into a brand new look. Experience something you haven't seen before. You will enjoy one month of zero Ads when you buy a Super Skin.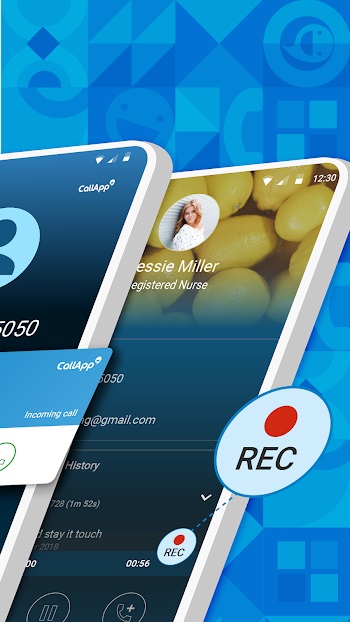 Super fast caller ID! The call screen has been changed so users can see incoming calls in a faster and easy way
The new version of CallApp is packed with awesome features like New Bottom Bar and Essential updates. CallApp has never been this simple to use.
Conclusion
Generally, CallApp is the best app. It has a unique functionality which makes it amazing and worth downloading. With zero cost, there are certainly zero reasons why you shouldn't give it a try.


Join Telegram Group
Download CallApp: Caller ID & Recording APK for a whole new experience. Automatically and manually record calls and block scams and spam calls. Your safety is assured with CallApp.