Download Opera Browser APK to access functional features on a simple interface. Get ad-free and private access to the internet with data and time-saving features.
About the App
Opera is a mobile browser suitable for use as an alternative to the default Android browsers. It's a functional web browser that allows easy and faster internet access without suffering delays or consuming your space. In addition, the browser has a distinct feature, which involves using its server to compress web pages, reduce the loading time, and allow you to load or download files faster on the internet.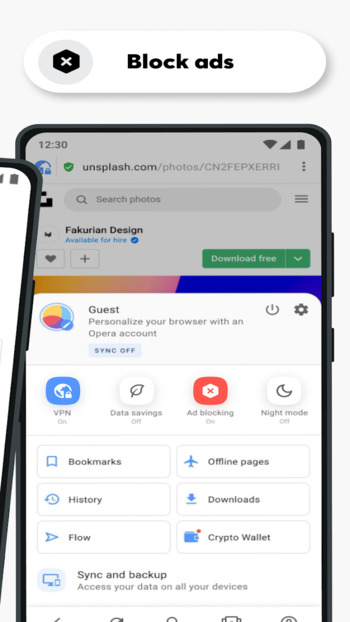 This feature will also allow you to save more time and money if you're using a slow internet connection. In addition, the browser has an excellent interface that allows you to easily interact with all its features and get by without any third-party help or guidance. So, you can use all the Opera Browser features right after installation. Hence, the app is generally sleek, convenient and user-friendly.
You can also do particular actions on the app, such as pinching your screen to zoom into a text or using the multiple shortcut options to navigate your tasks easily. For example, you can quickly move to your downloads and between tabs using this function. The Opera browser also has some additional features that help to ensure you get the best experience when you install it; these include syncing bookmarks, shortcuts, and available options on the home screen and every screen.
The app also automatically connects your device to social networks like Facebook and Twitter, so you don't have to spend time connecting or logging in anytime you want to share your files or downloads. The app was developed by Opera and has similar functionalities to the PC version. Its content is rated for ages and available in over 40 languages worldwide. There are millions of users currently on the Opera network, and it's an excellent option for anyone since it's free to use.
Why Use Opera?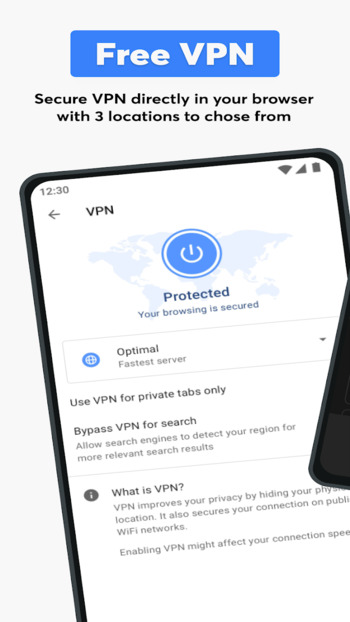 Get free access to the web and browse your favourite sites at no extra cost.
Access the high-speed VPN service that helps you keep your online footprint private.
Save time online using the app to load pages faster, especially for phones with 3G networks.
Use the night mode to adjust your screen to the environment.
Create passwords to lock essential files and auto-fill multiple information such as credit cards, passwords, etc.
Enjoy an ad-free browsing experience with the ad-blockers feature, which fosters faster mad safer browsing.
Adjust the text size, font, colour, etc., to your reading style.
Opera Browser Features
Opera is a simple but functional browser which has been around for many years. The app has many features that make it ideal for any user. Check out some of its features below:
Simple UI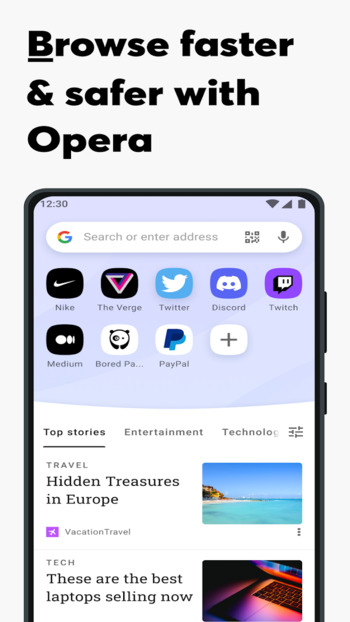 The app has a simple user environment with all the tools, features, and information neatly arranged for the users on every screen. There is never too much content to consume on Opera since the app goes at your pace. Most icons and features are identified once you've used a browser. The app is also responsive, so you can see immediate responses and reactions to anything you click or want to access.
Ad-blockers
Opera has a built-in ad-blocker that automatically blocks out any form of ads coming from websites you visit. These ads are mostly useless, so you don't have to worry about the feature since it is enabled by default. However, if you visit a website that requires viewing the ads, you can navigate to the browser settings to disable the ad-blocker.
The ad-blocker does many things; aside from keeping your browsing safe by blocking ads, it also boosts your browsing speed and removes the risk of viruses and malware getting into your device.
VPN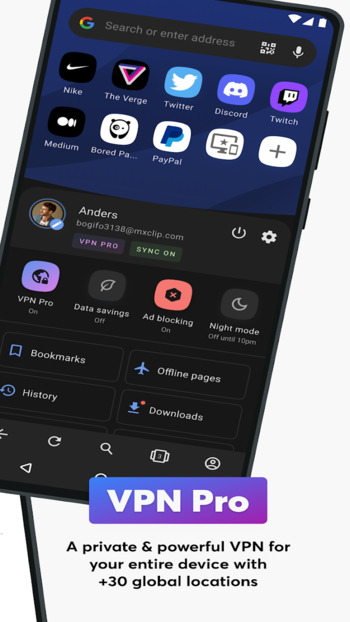 There is a built-in VPN on the Opera browser based on the popular demand of users nowadays. This feature is handy for keeping your digital life private a d secured from third-party apps or websites. This feature blocks access from public networks to your device location and makes it easy to access a website that won't allow you to view them due to your location. So you can avoid sharing your location and identity online and remain anonymous to anyone. Switching between different virtual locations also helps you with an extra layer of security online.
Private Browser
You can use the private tabs on Opera to go anonymous and Incognito anytime you want. This feature is sometimes called Private, Incognito or Guest tabs on browsers. It allows you to use your device or someone else's without leaving any digital footprint. So, it will not record every site or URL you visit on the device. You won't be attracting cookies while browsing too, which can be annoying if you visit many sites. The only footprint left is the downloaded files or media that anyone can see on your device.
News Feed
Opera has a default home screen that pulls various resources online. This feature creates an impressive list of well-curated news from around the world based on your current location. In addition, it recommends the right type of news to read and the weather in your area.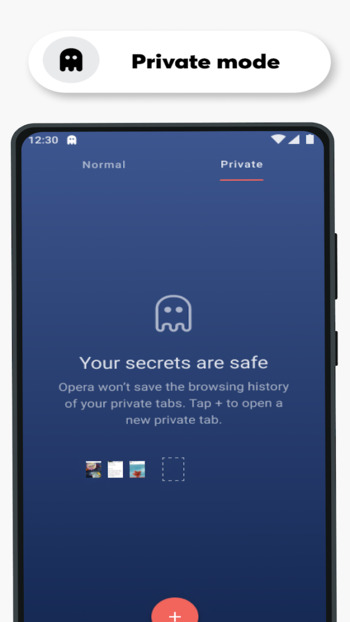 Since an intelligent AI powers this, you can expect the most personalized types of news to appear right on your home screen when you use the app. You can also subscribe to your favourite topics, save stories to read later and create and remove news you're not interested in reading.
Night Mode
Opera also allows you to choose between different brightness levels and formats for other parts of the day. Depending on your preference, you can choose between a light theme or a dark theme. You can also set the app to automatically switch between both, depending on the time of the day.
Conclusion
Opera Browser is one of the best alternatives for browsing on your smartphone. The app is ideal for mobile and tablet devices and has everything you probably need in a browser app. This means you don't have to look for any other app once you start using Opera as your alternative browser.