Download Tap Tap Breaking APK, rise from the pain, and become the ultimate breaking king! From wooden chopsticks to gold bars, can you break them all? Let's see!!
An In-Depth Description of Tap Tap Breaking
Tap Tap Breaking is a simulator game published by ODAAT studio, and it is quite simple as it only involves breaking everything in front of you. But the primary question here is, can you break them all? If you feel like breaking or destroying something to relieve stress, virtual is the best way to do it. Tap Tap Breaking's latest version will still provide that feeling of excitement when you succeed in breaking the things before you.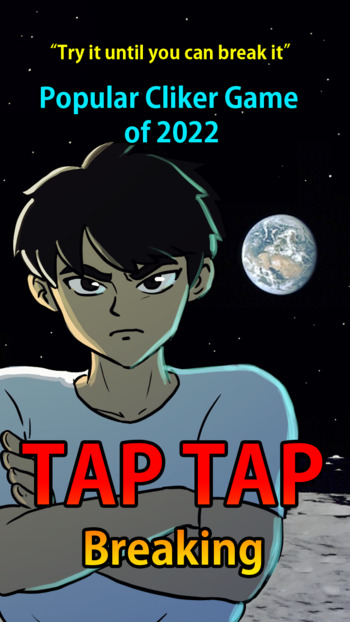 Tap Tap Breaking is a great way to challenge yourself to become the ultimate breaking king; help a karate kid make it through every level by leaving no material unbroken. Your character is a beginner karate kid on a mission to become a karate master; this can only happen when you break things. The karate kid can only achieve his dream with your help, so you have to put your karate techniques into play and break everything before you.
Tap Tap Breaking gameplay is quite simple; you only need to help the karate kid break every object that appears before him with his bare hands. The controls are also simple; tap on your device's screen multiple times until the karate kid succeeds in breaking the object. A status bar on the top of the screen shows you the number of hits you need to break an object.
You can use your Tap Tap Breaking coins to unlock several special skills and prizes. Players can also earn coins whenever the character hits an object with his hand. The amount of coins you receive is based on the damage done to the object. Your character also has a health bar which decreases every time he gets hurt from causing damage to an object.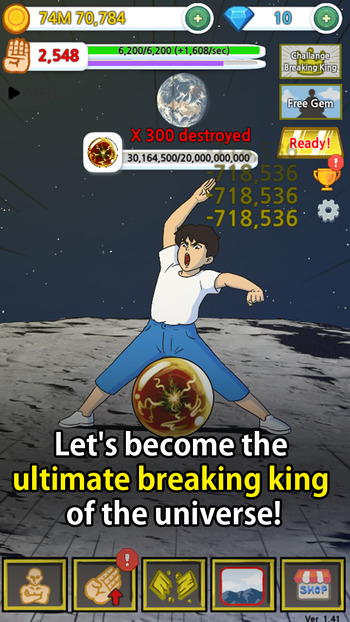 If your character's health reduces to zero while trying to break an object, he can only continue after he regains his health. And when he does continue, he will not be able to move to the next level until he completely breaks that particular object. Do you think you have what it takes to break an object in one hit?
The perfect way to de-stress is by playing Tap Tap Breaking, a game that is undoubtedly different from most simulation games. It is a simple game that is an excellent source of entertainment during your free time. The Tap Tap Breaking free download process is straightforward and available on Android devices.
Features of Tap Tap Breaking
Tap Tap breaking is an exciting game with interesting features highlighted below.
Upgrades and Challenges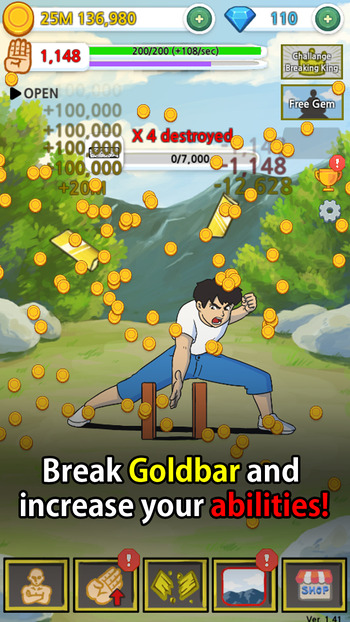 As stated above, players can use their coins to upgrade their character and unlock special skills and prizes. These upgrades will improve your character's ability and increase his chances of breaking things successfully. These upgrades will also increase your character's speed; he will be able to break things easier and faster.
Simply put, these upgrades make your character stronger in health and power.
Players can participate in many in-game challenges to challenge themselves and earn achievements. These challenges are exciting and worth participating in.
Game Modes
The Tap Tap Breaking game has three game modes. The first mode is the training mode. The training mode is the easiest as it only involves breaking thin boards to improve your character's skill and strength. The second mode is the Challenge mode, which has many stages – every stage has only one type of object to break, and if players succeed in completing ten rounds, they will be rewarded.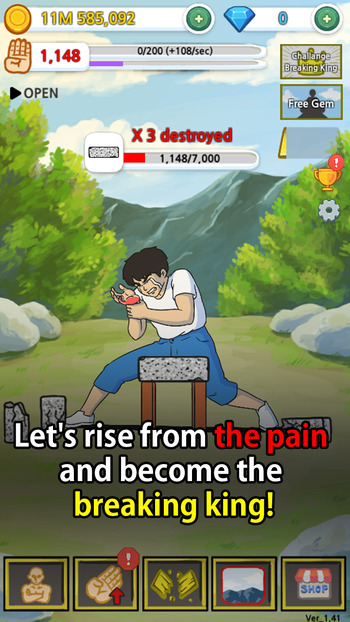 The challenge mode depends on your timing; when you succeed, the thin boards will be replaced with solid objects. The golden bar mode is the last and most challenging mode, which can only be accessed when your character achieves critical power time. In this mode, you will find your character breaking a lot of crazy objects, and you will receive bonuses for breaking fast.
Break Everything
This is exactly what Tap Tap Breaking is all about; breaking every object that comes your way! Players will find themselves breaking thin boards when the game starts, but as the game progresses, there will be tons of other crazy objects to break. Players can break planets, galaxies, huge mountains, dragon balls, rocks, and even the sun. If you make it to the highest level, you can break holy things of gods.
Tap Tap Breaking Gameplay
The Tap Tap Breaking gameplay is very simple as it involves breaking different objects to earn rewards and become a karate master. The game is set in mountain land, and the character is a boy aiming to become a karate master and breaking king. To achieve this, he starts breaking little objects (thin board pieces), and as he becomes stronger, he moves on to huge rocks and mountains until he is strong enough to break the universe.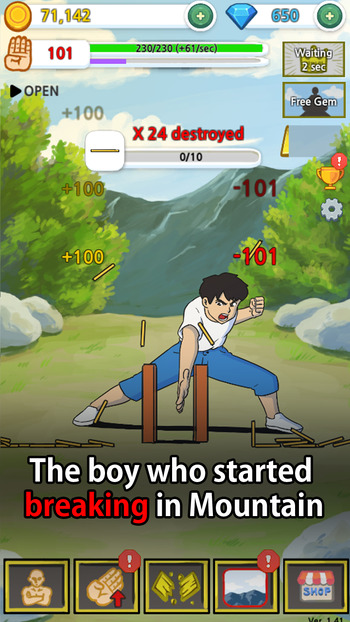 There are three modes in Tap Tap Breaking (the training, challenge, and golden bar mode), which have been explained above.
Other Features Include:
Tap Tap Breaking has simple graphics (uses 2D and bright colors). The character's expression is designed in detail, and the background music and sound effects are quite enjoyable.
Tap Tap Breaking constantly evolves from small items to large and unimaginable objects.
Breaking the gold bar will unlock more powers for your character.
Conclusion
Help your character prove to the world that he can break the strongest items with his bare fists. Download Tap Tap Breaking today, and become a karate master tomorrow!