Download Space Flight Simulator APK to build a functional rocket and launch it to explore space. The game boasts 3D graphics and near-real rocket physics!
Detailed Description of Space Flight Simulator
Space Flight Simulator is a game that challenges you to assemble a rocket and launch it into space. The game is set in a realistic 3D environment and features accurate rocket physics.
You'll need to use your engineering skills to build a functional rocket, and then use your piloting skills to launch it into space. Once in space, you'll be able to explore the solar system, visit different planets, and even land on the moon!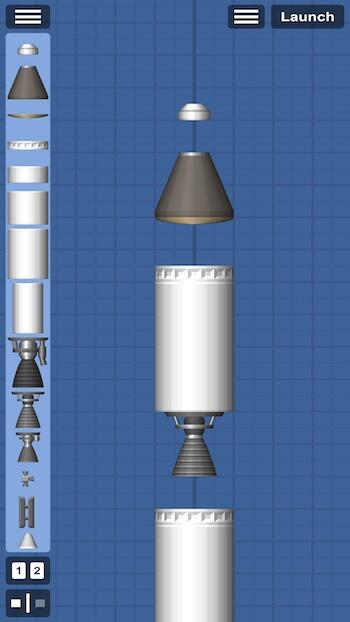 Space Flight Simulator is a great game for anyone interested in space exploration or rocket science. If you're looking for a challenge, this is the game for you!
Realistic Game Mechanics
Are you ready for exploration? This game allows you to experience what it's like to be an astronaut. You'll need to carefully plan and execute your launch, and then use your piloting skills to navigate your rocket through space.
The game mechanics are based on real rocket physics. As such, you must account for many factors, including fuel consumption and gravity. This is a challenging game that will test your engineering and piloting skills!
In the beginning, you will have several rocket parts to choose from. Each part has its function, and you must carefully select the parts you need to build a functional rocket. Once your rocket is assembled, you must then use it to launch yourself into space.
Satisfying Gameplay
Building a rocket is super satisfying. You will enjoy seeing it launch and then exploring space. Your ultimate goal will be to land on the moon.
The success of this long journey is dependent on many factors, including your initial launch, your choice of rocket parts, and your piloting skills. This is a complex game that will keep you engaged for hours on end!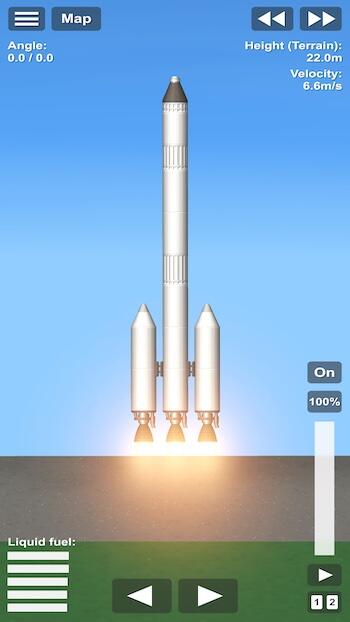 You must be careful when choosing your rocket parts, as each part has its function. A slight mistake in your assembly could result in a failed launch.
Fortunately, the game also features an awesome reward system. You will be given different rewards for completing certain tasks. These rewards will help you unlock new rocket parts and upgrades, making your subsequent launches even more successful!
This way, you can keep trying new things and perfecting your technique. The gameplay is addictive and will keep you coming back for more! Try it out today and start exploring space!
Unique Features of Space Flight Simulator
Many Diverse Parts. You will have all parts displayed in a cool 3D interface. Each part is designed with its function in mind, and you must carefully select the parts you need to build a functional rocket.
Accurate Game Physics. If you've watched NASA documentaries, you understand the force and power of a rocket. This game simulates every element of that power. You will even see parts falling as they are used up.
Realist Planets. All planets in this solar system are to scale! You can visit each one and learn about their unique features. The lunar landing will particularly highlight your gameplay.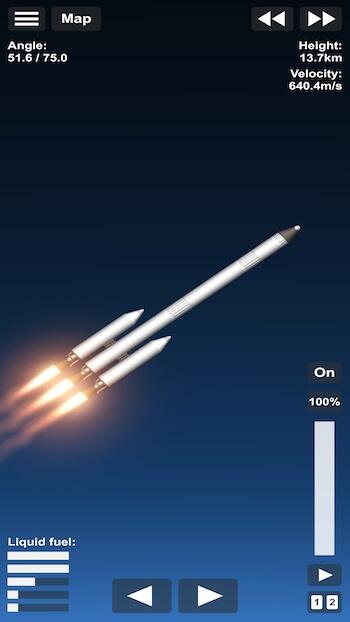 Open-Universe Concept. You will see numerous stars in the background as you travel. The game gives you a realistic feeling of space exploration. If you see a celestial body in the distance, you can travel to it!
Super Authentic Orbital Mechanics. This game takes into account the elliptical nature of space orbits. You will need to use your engineering skills to calculate your trajectory and fuel consumption.
Multi-Stage Rockets. Just like in real life, you can upgrade your rockets with multiple stages. This will give you the power to reach further destinations in space!
Recreate NASA Launches & SpaceX Apollo Missions. You can play through real-life NASA missions, or try your hand at creating your space exploration programs!
Many Planets & Moons to Explore
This game has lots of planets and moons for you to explore. Each one is designed with realistic shapes, sizes, and gravity. Some common planets that you can visit include:
Mercury. The closest planet to the sun, Mercury is a small and rocky world. It has an incredibly hot day side and cold night side.
Venus. Venus is often called Earth's "sister planet" because of its similar size and mass. However, it has a very different climate! Venus is incredibly hot and dry, with temperatures reaching 471 degrees Celsius.
Earth. Our home planet is the third planet from the sun. It has a diverse climate, with everything from cold Polar Regions to hot deserts.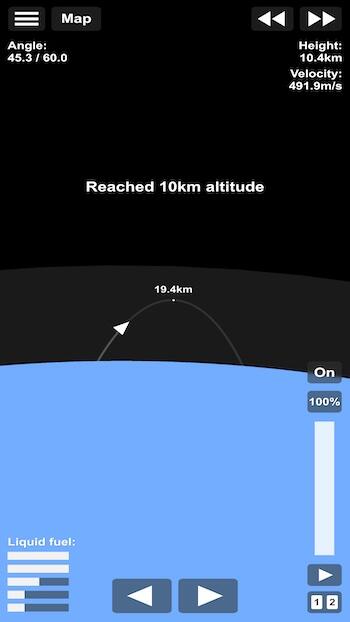 Mars. Mars is the fourth planet from the sun and is known as the "red planet" because of its red-orange color. It has a thin atmosphere and is very cold!
Moon. The moon is Earth's only natural satellite. It has a rocky surface and is covered in craters.
Phobos. Phobos is one of Mars' two natural satellites. It is a small, irregularly-shaped moon slowly being pulled apart by the planet's gravity.
Deimos. Deimos is the other satellite of Mars. Like Phobos, it is small and irregular in shape. However, it has a much smoother surface.
If you explore all these planets, you will find that each one is unique and has its own challenges. You must customize your rocket to suit the conditions of each planet!
Realistic Graphics and Sound Systems
This game features beautiful graphics that accurately depict space. You will see stars, planets, and moons in realistic detail.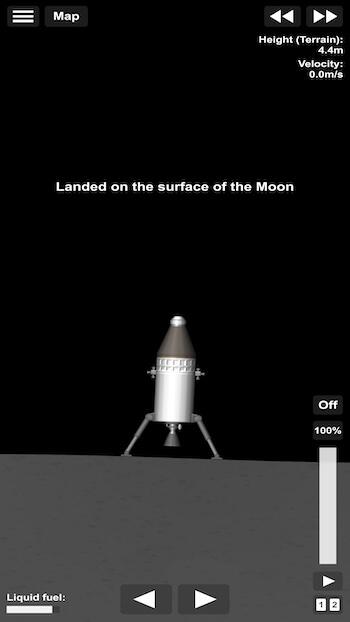 The sound system is also top-notch, with realistic rocket engines and explosions. This game immerses you in the experience of spaceflight!
Conclusion
Do you have an interest in space exploration? If you do, then you should try out Space Flight Simulator. It is a great game that simulates the experience of being an astronaut.
You must build your rocket, navigate space, and land on different planets. The game feels authentic, and you will learn a lot about spaceflight! Download it now and start your journey into space.