Download The Sims Freeplay APK, and live your own life according to your very own rules inside a virtual life where you can literally do anything and everything that you wish to do.
A Precise Analysis Of The Sims Freeplay
The Sims Freeplay is a game that focuses on building the character's virtual life. The virtual life of a character in the game is identical to that of a real human's life and to that of the reality of life. Get ready to create and take control of a whole town of Sims. Though it starts off as a really quiet town, it is through your creativity that this town of Sims will thrive.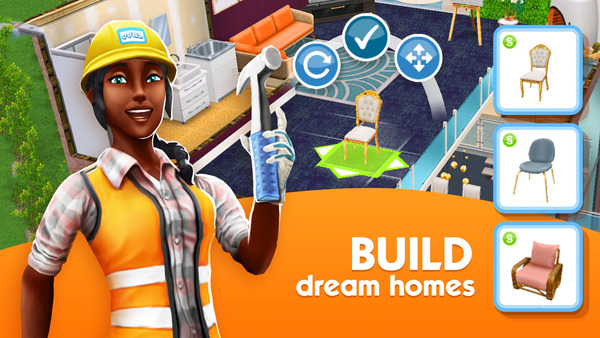 Have Full Control Of Your Virtual World
You can literally do anything as you wish, and that means you have full control of your virtual world. You can eat, sleep, work, enjoy walking around, build houses, own up to 2 pets per character, feed and play with your pets, build your house, start a family, find the partner of your dreams, give birth, take up all kinds of jobs and a lot more.
To be honest, the list of the number of things you can do in this virtual world is never ending, for it can go on and on.
Let Your Dream Fantasies Come True
We have all dreamed about riding reindeer and dragons, having cute little fairy friends and all, but it has always been a dream, and that is because it is never possible in reality. But what if you got a chance to experience having a reindeer, a dragon, or fairies as a pet?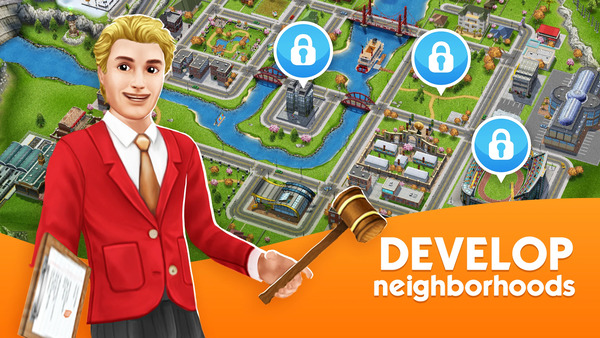 The Sims Freeplay allows you to own these as your pets in the virtual world, offering a unique and one-of-a-kind experience altogether. For instance, Reindeers such as Dapple have three out of three stars.
Mind-blowing 3D Graphics
The 3D graphics are mind-blowing and has an uncanny resemblance to that of real human beings. The way they move, walk, sit, eat, blink, turn, and almost all of their movements and expressions reflect the mind-blowing3D graphics.
You're free to select your game character's gender and give him/her a skin tone of your choice, first name, and surname too. All of the options discussed until now comes under the DNA section.
Then you have the wardrobe section where you can get a hat (snapback, beanies, berets, cowboy hats, silver cone hats, and more). You can change the color of your character's eyes, the length and style of their hair, the color of their tops and pants, and also change the type of their shoes. The 3D graphics of all these options are well designed, making them almost identical to that of us.
Easy To Play
This game is easy to play. There are clear instructions for your every move. Because of the fact that it is easy to play, you can even do the tasks that you find difficult to do in reality very easily when it comes to the virtual world.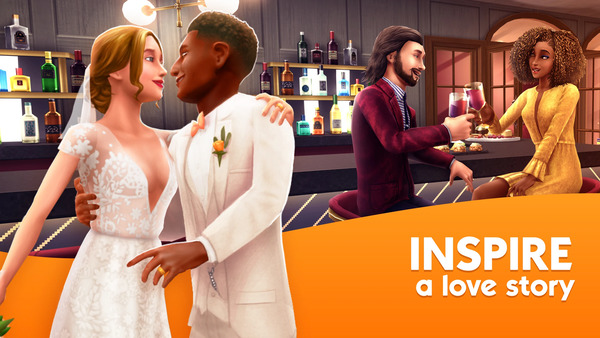 Build Your House
Unlike the long duration of building a house on firm grounds, in reality, you can build yourself a house that suits your task by decorating it with things you love in the virtual world. You can add furniture of your choice, floor tiles, a garden in the backyard, buy wardrobes, buy gym equipment, and the list goes on. You can add a balcony, balcony paving, roofing, door, patio, and a lot more as you wish to design your house.
Your Love Story Won't Be Bitter Anymore
Are you such a person who has been through multiple heartbreaks, breakups, toxic relationships, cheated too many times, and what not? If you have been through such a bad reality, we have good news for you. You can make up for the past's bitter reality of your love story by giving your virtual life character a wonderful life with a perfect and ideal love story with a partner with qualities that you wish to see in your life partners as well.
Pets Are Always Lovable
Everyone who lives with pets knows that they are a part of their life and that they're really adorable and innocent creatures on the planet. The virtual world is no different. The Sims Freeplay allows you to live with pets and get a taste of great companionship. You can buy a pet from the pet store in the game. You can buy puppies, kittens, dogs, cats, teacup pigs, reindeer, dragons, and cute little fairies.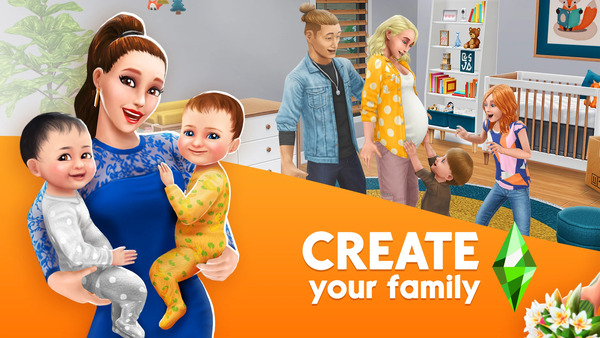 Kittens include British Shorthair (one star), Maine Coon Orange (two stars), Siamese (two stars), Toyger (two stars), Domestic Black (two stars), and lastly, Bengal (three out of three stars).
Dogs include Greyhound (one star), German shepherd (two stars), Labrador (two stars), Golden Retriever (two stars), Dalmatian (two stars), and lastly, Husky (three out of three stars).
But note that you can have only two pets per household which mean 2 pets per character. The more the number of characters you have, the more the number of pets that you can have. You can also buy food and toys for your pets in the game.
Don't Be Limited To Just One House- Develop Neighborhoods
Dream big and achieve bigger. Building one house itself, in reality, isn't a luxury that many can't afford now, let alone developing neighborhoods. Developing a neighborhood is not an easy feat in reality, but that is not the same when it comes to the virtual world. Through The Sims, one can not only buy as many houses but also develop a whole neighborhood altogether. Only a virtual world like this gives you powerful options.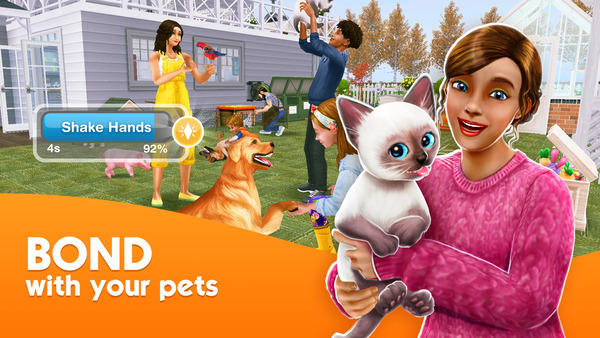 Conclusion
The Sims Freeplay APK Vip is the perfect escape from reality, especially if you don't like your life in the real world. Here, you can always explore the virtual world, which is also a utopian world where you can fulfill the dreams of your life and get to live a one-of-a-kind life inside a virtual world. So go ahead, download today and kick start your virtual life in a bliss.