Download Shot FX APK to make your photos and videos unique. Add personalized effects, makeup, high-quality filters, and various templates to your media.
About Shot FX
Shot FX is a photo and video editing app with exceptional features and functionalities. This is one of the most popular editing options by users today, thanks to its list of tools that can help transform your video into a masterpiece. The app is quite easy to use. A casual user can easily find their way around the app to access even sophisticated editing tools in the shortest time.
Shot FX has been around for a while and constantly updated to meet user demands. Hence, there are great features on Shot FX with the promise of even better ones to be included with every new update from the developers. It's a smart editor with multiple filters and effects to choose from. The range of options fits a casual user's demand and the high demands of celebrities and social influencers.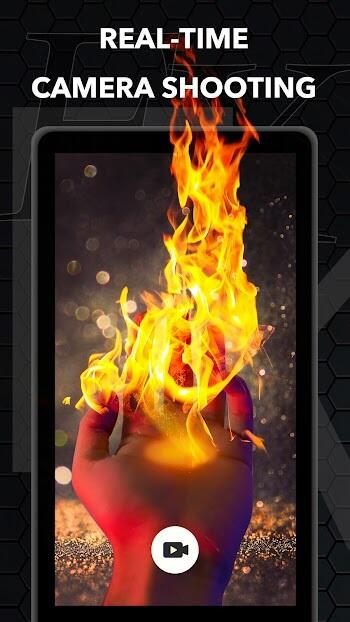 The video editor is similar to After Effects but with simplicity and utmost care for the user's needs. The app can also work as a beauty camera and selfie editor to add various face filters and live stickers, increasing your photos' overall quality. One of the most intriguing features of the app is the make-up tool that allows you to make last-minute adjustments to your appearance after you've taken the picture.
Shot FX was developed and released by Sweet Snap Studio, which is also the brain behind other impressive apps like Mivo, Sweet Face, Insta Story Collage Maker, and several other related apps. The app is available on Android devices and has millions of downloads across multiple platforms. Users can use the app free or pay for in-app purchases to access premium tools and features.
Why Download Shot FX?
Shot FX is quite popular among video and photo editors. The app has been downloaded over 10 million times on Playstore due to its unique features. Here are some of the reasons millions of people use Shot FX worldwide: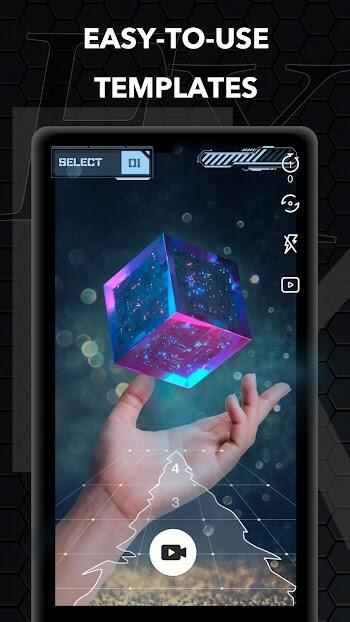 Edit your photos and videos easily with a friendly user interface.
Access premium tools and features on Shot FX.
Import and export high-quality videos to other platforms like YouTube, Instagram, Facebook, etc.
Make last-minute editing with the makeup effects feature.
Clear your skin and retouch your skin tone with smoothing makeover tools.
Manage photos, videos, and GIFs on a single interface.
Access an extensive library of stickers, filters, backgrounds, and editing options in the Shot FX library.
Use the GIF feature to create beautiful and sticker-filled GIFs that can be shared with friends and colleagues on your social channels.
App Features
Shot FX is packed with high-quality editing tools that are ideal for your photos and videos. You can access all of the features listed below once you download and install Shot FX on your device: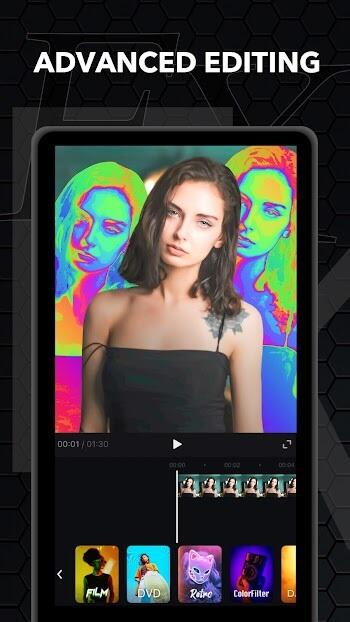 Simple UI
One of the major features of the Shot FX video editor is its simple user interface. The app is designed with vivid colors and fonts, making it easy for users to discern texts and icons. The layout is also well designed to facilitate easy navigation and identify various tools and features that can be accessed on the app. Using the tools is also easy, with drag editors and swipe gestures working as smoothly as possible.
Filter Gallery
The editor has many options for users regarding filters and stickers. Ranging from food, landscapes, selfies, etc., you'll be able to access high-quality filters that are perfect for each of your needs. These filters include Glitter, Sweet, Neon, and various others, which help define your picture colors and present the right tone. You'll also be able to use the editing options to customize the filters and make your pictures stand out.
Make-up Camera
Shot FX has a dedicated make-up camera ideal for females. The make-up camera uses the latest technology to add real-time changes to your appearance before and after you take the shot. Hence, you can access multiple choices of popular lipstick, blusher, eyebrows, contour, and others. You can therefore find the ideal make-up style for your taste and also add custom effects to make your selfies mesmerizing.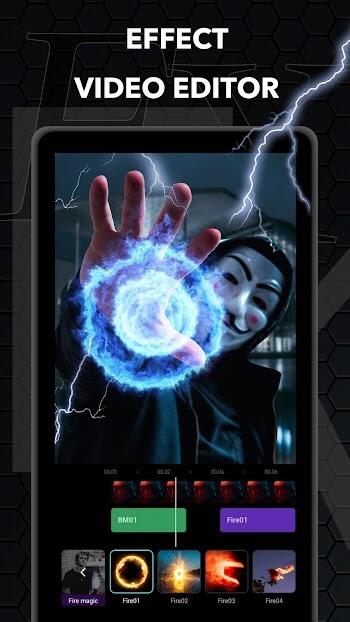 Video Templates
The FX video templates have many options, from popular to rare templates. You'll be able to use fire, laser, or even lightning templates ok your videos. An in-app guide can help you understand how to use the feature to shoot and create your blockbuster video. Users can use the share button to send their edited photos and videos directly to friends and colleagues across multiple platforms. For example, you'll be able to share your file on platforms like YouTube, Instagram, WhatsApp, Facebook, Twitter, etc.
Beauty Effects
The beauty effects are primary features of photo editing apps, and it's pretty functional on Shot FX too. Using its real-time beauty editor, you can remove dirt and irregularities on your face before taking the picture. For example, you can clear blemishes, acne, and pimples on your face with just a single tap. In addition, the skin retouch feature lets you change your skin tone and access some exclusive smoothing makeover tools to further level your skin tone.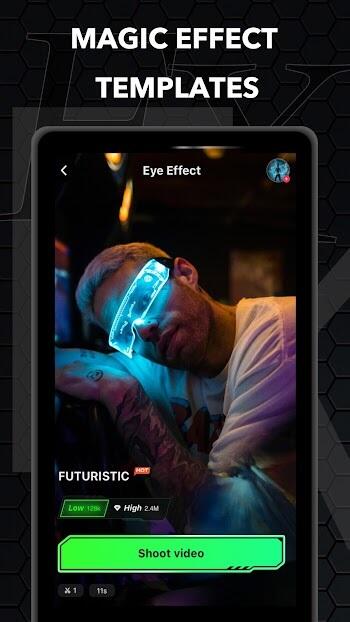 GIFs and Boomerang
This feature allows users to create short and clear videos for making GIFs. For example, you can create an 8-second video with all the photo editing features, then use the GIF icon to convert it into a GIF emoji. You can also add music to your videos by choosing from the list of high-quality music on the app. Also, add trending stickers and magic filters to colorize your chats and create a personalized effect.
Conclusion
Shot FX is a magic effects video and photo maker with high-quality features. These include photo editing features, a free GIF maker, makeup kits, video templates, and some of the trendiest features in the photo editing world. Download Shot FX: After Effects Video to access this and more surprises with future updates.


Join Telegram Group
Download Shot FX APK to make your photos and videos unique. Add personalized effects, makeup, high-quality filters, and various templates to your media.