Download Romance Fate APK and enter an exciting fictional world filled with hundreds of amazing interactive love stories and interesting characters!
About Romance Fate: Story & Chapters
Romance Fate: Story & Chapters is an exciting interactive game with hundreds of visual love stories for you to choose from. As a player, you can live out your fantasies and immerse yourself entirely in a fictional world. The game was released by Higgs Gaming in 2020 and has been largely received by millions of players all over the globe.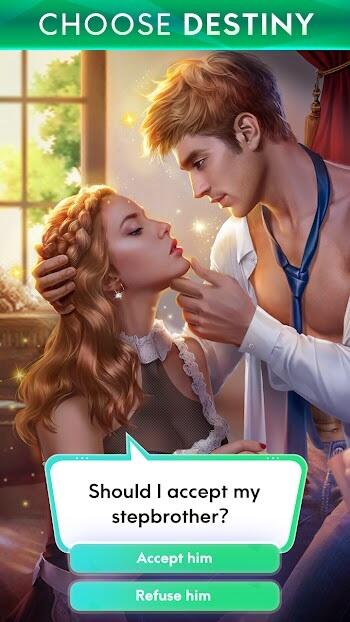 The direction of the game is totally in your hands; your choices in the game determine how the entire story plays out. Romance Fate: Story & Chapters is the perfect blend for book lovers and gamers. In each story, you meet new friends and interests, get caught in love triangles and make tough decisions as you explore a new world. Following your favourite stories becomes more fun with vivid visual interactions between your character and other characters in the story in high-quality graphics.
Interactive Gameplay
With Romance Fate, you get the same thrill of reading a book, except that the experience is enhanced with visible characters you interact with. Each character in the story will appear before you and hold conversations with you, and as you play, you are making choices on what response to give or action to take next.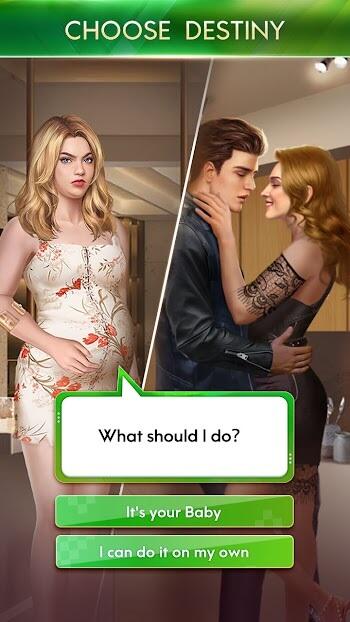 As the game progresses, the storyline thickens and gets complicated, and your choices determine how the rest of the story plays out. You will be required to solve problems arising during the story and shape your destiny. The game has basic gameplay, so you can easily enjoy a delightful experience.
Multiple Exciting Stories
You can choose who you want to be or what genre to explore with the hundreds of stories the game offers. All stories in the game are unique; each has a large amount of detail and an engaging storyline to keep you occupied. Each story in the game is divided into chapters for you to read and enjoy. You can play a mermaid, an intern at a big company, or even a character in a vampire-themed story to meet the most interesting and gorgeous men ever. In Romance Fate, you can choose whether you want to have a romantic relationship with these men or not. Here's a glimpse of the storyline of some of the top-rated stories in Romance Fate: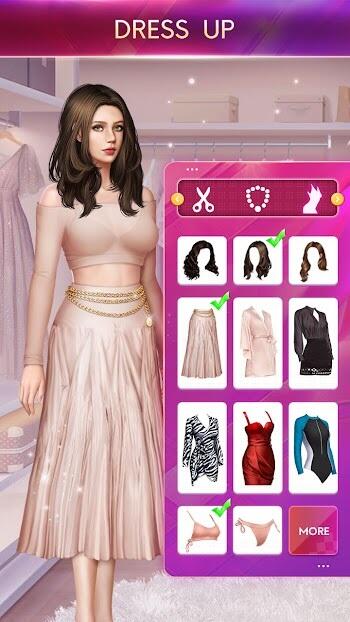 Forbidden Affair: One of the most read stories in Romance Fate. You play as an intern at the company you've always wanted to work for. Just the day before you resume work, you go to an exclusive nightclub and meet a mysterious man with whom you have a wild night. It doesn't seem like anything big until you meet him at work the next day and discover he is the CEO!
The story is packed with more twists and hot scenes, making it so popular.
Roommates with the CEO: Another popular game filled with many plot twists and tough situations. The story revolves around two men who you have to choose between. One is Killian Knight, your CEO at work, who you also live with as his housekeeper and your friend, Derrick. Who will you go with?
Love Practice: Things get interesting when your crush from high school moves in next door. He turns out to have insane plans and asks you to join him in his endeavour, which requires you to live a fake life as the wife of a CEO. You get to experience many action and suspense-filled scenes as you play.
Under Audit: Sparks fly between you and your CEO client during an account audit. Things get more intense as the story plays out, and a night together turns everything around.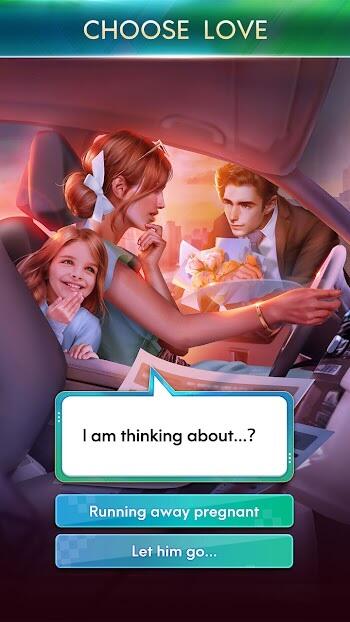 Obsession: Get caught in an intense love triangle with two brothers- an infamous crime lord and a brilliant cop dedicated to bringing him down. A complicated story in which you never really know what to expect!
Different Story Endings
Romance Fate is a choice-based interactive game. This means that the choices you make in each story can turn things around in the story. A single decision can create a different chain of events and determine what type of ending your story gets. Just as in reality, you get to be the author of your destiny.
Another fun aspect of the game is playing a particular game again and exploring different choices. So you get another chance to see how the game would play out if you had made different choices. This way, your favourite stories can never get repetitive and dull.
Choose What to Wear
Before the story begins, you can choose the look your avatar gets. There are different outfits, hairstyles and accessories for you to experiment with. In addition, you can decide what your character gets to wear for an event, whether something casual to a party or elegant for a gala; the choice is entirely yours to make!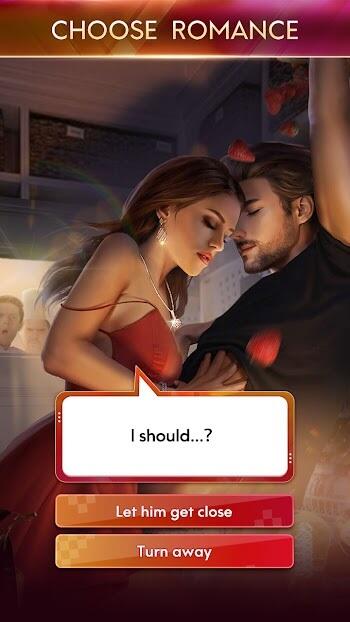 Amazing Picture Quality
The game allows you to explore your best fictional storylines in high-quality picture resolution. The gaming interface is designed to give readers only the best experience. Conversation boxes are displayed in a clear and sophisticated format, while the items and backgrounds are perfectly detailed to give you a detailed picture as the story plays out.
Final Thoughts
Take a chance with the Romance Fate: Stories & Chapters game and enjoy an amazing reading experience. Each exciting story in the game is fully packed with romance, hot scenes and twists that keep you on your toes. You can jump between different genres, have fun, go to parties or elegant events, find love or potentially complicate things for yourself. Let your fantasies run wild as you embody different characters in different worlds.