Download RollerCoaster Tycoon APK, a game where players have to create incredible parks filled with the most outrageous rides imaginable. Do you have what it takes?
An In-Depth Description of RollerCoaster Tycoon Classic
Everyone loves going to the park, but you know what everyone loves more than going to the park? Riding an incredible roller coaster rides. In RollerCoaster Tycoon Classic, players create and manage the most amazing parks filled with the most outrageous rides possible. This game combines two very successful RCT games – RollerCoaster Tycoon and RollerCoaster Tycoon 2 – with a unique graphic style and hours of content.
RollerCoaster Tycoon Classic for Android is a construction and management game published by Atari and developed by Origin8. The game is about building and designing roller coasters and crazy rides, managing finances and staff, and building landscaping parks to satisfy all the guests and ensure a steady flow of income. Of course, the game is a lot more interesting than described and is specifically designed for handheld devices.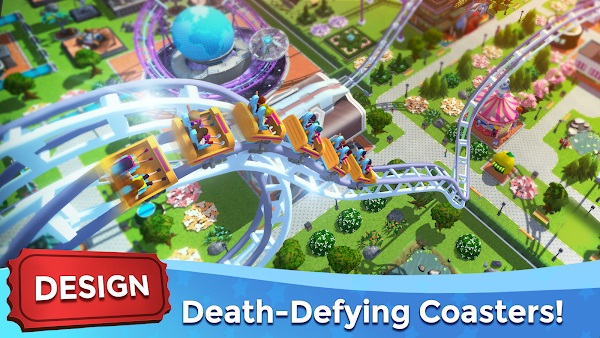 In the RollerCoaster Tycoon Classic latest version, graphics are not the usual kind we see in the new generation games – it takes players back to the past where graphics were less important, and the gameplay was more important. The game's graphics are much more pixelated, but it still looks absolutely gorgeous. Every slide is perfectly animated so players can see how well their amusement park is growing. This way, they can build more rides, earn more money and try not to get bankrupt.
When players launch the RollerCoaster Tycoon Classic game, they will first see the desolate landscape of their soon-to-be park. It is then up to them to build different rides and turn the place into something incredible. Every player's first task will be to rebuild the most important parts of the abandoned theme park to generate the first income for a long campaign. There will be a versatile assistant that will help you throughout your park building and development.
When building rides, players can customize everything – change their appearance completely or use variations – due to the integrated AI and multi-tools system. For every ride that you construct, you will be given a certain amount of resources that you will need to use wisely so that your construction can run smoothly. The game will provide your park's first services and welcome guests if you successfully build the first building.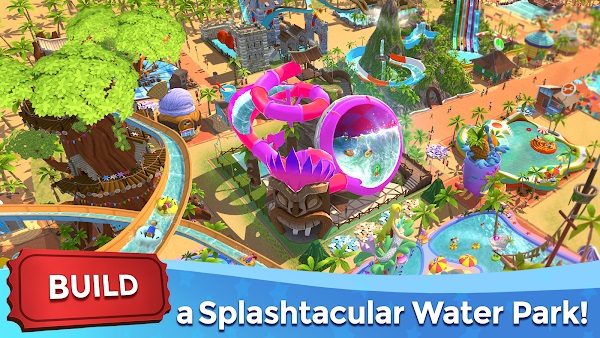 RollerCoaster Tycoon Classic is an exciting construction and management game with unique visuals that players will surely fall in love with. Our site offers a straightforward RollerCoaster Tycoon Classic free download process so that you can get right to it.
Features of RollerCoaster Tycoon Classic
Now that you know a little about how to play RollerCoaster Tycoon Classic, let us take a look at some of the exciting features this game offers.
Roller Coaster Construction
One of the significant features of this game is that players get to create incredible roller coasters to fill up their parks. The game develops the rail building system and gives the player several designs and styles that they can use to create their unique roller coasters. Players can use the intuitive piece-by-piece construction tools to build their unique rides, or they can create a pre-made design. If you want to play this game, then you should be ready to make the most exciting roller coasters in history.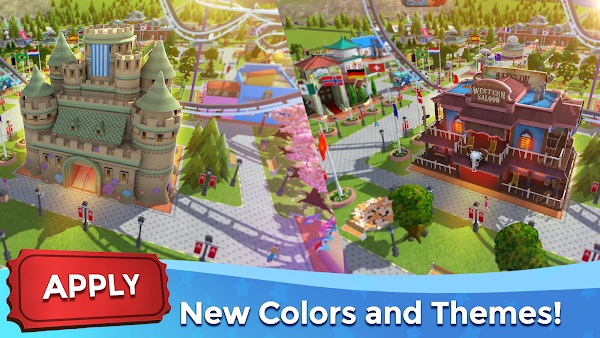 One fun thing about building roller coasters is that you can expand them for as long as you want. If you choose to do this, you need to keep track of the running line and ensure you do not intersect in some cases. With this game, you can build several types of roller coasters with unique designs and decorations showing the beauty of each one. Players can upgrade their unique roller coasters so that it takes more customers, thereby increasing their income.
Daily Tasks
Aside from building incredible roller coasters and managing your park, you can also complete daily tasks to earn generous rewards. The game features a massive quest system that players can use to learn more about the game. Through this, they can easily access the quest system's latest features and build more incredible rides. The rewards you earn from daily tasks are high in value, giving you all the resources you need to develop an incredible park while increasing your construction speed.
Customize Your Parks With Designs
You can make your park a lot more beautiful than the original by customizing it with the different trending designs available. As the game progresses, you will unlock many decoration units, allowing you to manage your park and make it even better. The best way to keep your customers happy is by building food and drink stalls, crazy and gentle rides (as not many people love crazy rides), water rides, and transport rides to take them around the park conveniently.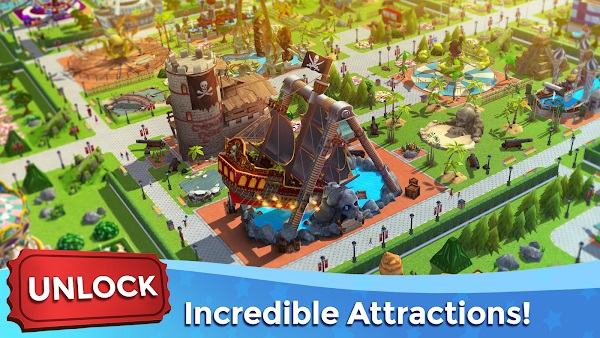 It would be best if you made your park pleasing to the eye by building scenery, routing the footpaths, and making the landscape a lot better. One thing that your customers will fall in love with apart from the rides is the beauty of your park.
Other Features Include:
Manage Your Park: it is your park, so you have to manage it and make it look much better than when you first saw it. Up your marketing strategy and manage your finances well so you can attract more guests and make more profit. You will have different staff working in your park, and you have to organize them so they keep it running at all times.
Exciting Environments: players have access to several exciting environments – they can build their theme park in many challenging places, from Forest Frontiers to Megaworld Park.
Park Scenarios: this game features about ninety-five classic park scenarios from RollerCoaster Tycoon and RollerCoaster Tycoon 2.
Graphics and Music: this game features original amusement sound effects and music to make the experience a lot more realistic. It also features a unique graphical style – classic isometric graphics.
Exciting Content: with RollerCoaster Tycoon Classic, players will never run out of content to enjoy – several stalls, shops, facilities, roller coasters, and rides.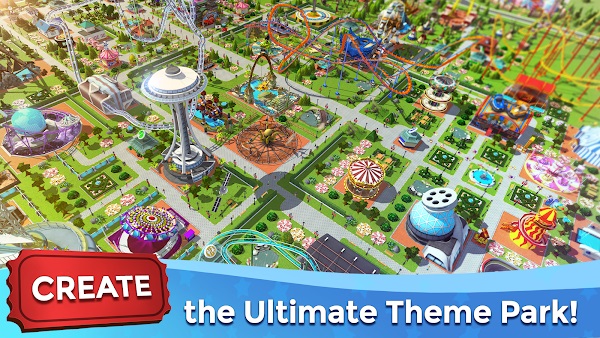 Conclusion
Do you think you have what it takes to create a fantastic theme park filled with a lot of incredible rides, stalls, and facilities? Well, if you do, then you can go ahead to download this game. Our RollerCoaster Tycoon Classic download process is straightforward – so what are you waiting for? Hit that download button now!